April was prevention of cruelty to animals month. As the month came to an end, I wanted to share my journey of finding my best friend, our story started almost exactly one year ago.
April 28th, 2016 a little fluff ball named Gracie showed up at my house. A moment of weakness in agreeing to foster the little monster has shaped how I now talk about health. Gracie is a half border collie and half husky; that's the educated guess, but no one actually know for certain. Gracie was thrown out of a car window with her littermates; that's about all we know about her start to life. It became my mission to ensure this dog has the best life from that moment forward.
It's amazing what allowing an animal into your life can do. Gracie is the epitome of kindness and love. She is a furry, living, breathing, empathy machine. Add to that the fact that she's cute, and you've got the recipe for a total perspective change for a human.
All my stresses in life melted away when the two of us explored the trails around Multnomah Falls.
My career in health and fitness has now spanned just shy of 15 years. I've seen every trend, and I've seen our population adopt more unhealthy habits and steadily take a turn for the worse. Appearance can not be our focus any more, prevention of disease has to be the focus. Not being in the hospital is what motivates me. Being healthy for life requires a change in thinking.
My dog and I took a road trip to Oregon, and it set my health compass for the next part of my journey. A journey that I'm looking forward to sharing with anyone who will listen for the next 15 years at least.
I'm a huge outdoors person -- if I can be outside, then I'm outside. I decided to take my little wolf to one of the mecca's for outdoor living, and it was an adventure. We climbed, we hiked, we explored, we had an adventure. All my stresses in life melted away when the two of us explored the trails around Multnomah Falls. That is the reason for a vacation, a reset, a break, a time to explore and find passion. Utah, Arizon, and Texas all have my eye for road trips, not to mention a western Canada dream trip coming up quickly.
I've been on a mission to get more people to realize the importance of well-being. The world of body building has changed what we think a human physique should look like. We make decisions on our food based on becoming fat or skinny, not on the science of what our body needs to be healthy. Our fitness habits are defined by the gym and the muscles we want to have to look "beach ready." In actuality, fitness should simply be us moving to be healthy. We need to get back to being active to find adventure and fit enough to make memories!
Giving a dog a forever home has helped me realize and become even more adamant ,that our mission needs to be focused on actual health, over sex appeal. Gracie keeps me outside- if I'm giving her the attention and exercise she needs, it gets me up off the couch. I'm outside slowing down, laughing at her antics, throwing a ball for her to catch, interacting with random strangers who think "my dog is breathe taking." She gets that a lot- it's because of her ocean blue eyes. My dog has become the world's greatest personal trainer and health coach for me. My fitness life is no longer just one hour in the gym. It's now become active living. I finally get it.
My social media is going to be packed with my journey to find well-being from here on out. Some gym pictures, some food pictures, but mostly a lot of just doing things to make memories. Gracie and I did one road trip already, we plan to pack up our Chevy from top to bottom with toys, food, and treats and then head out to see Western Canada. Thanks to my dog, who was a victim of abuse, I'm going to go explore my home and native land. I'll be spreading the word, and invite you to follow along as Gracie and I change health in Canada through active living, and yes, kindness to animals.
May I highly recommend, from the bottom of my heart, adopting a dog from a local shelter. It is a life changing experience.
Follow HuffPost Canada Blogs on Facebook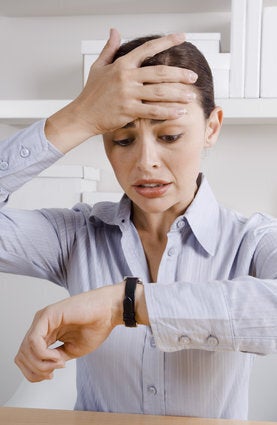 Things To Consider Before Adopting A Pet