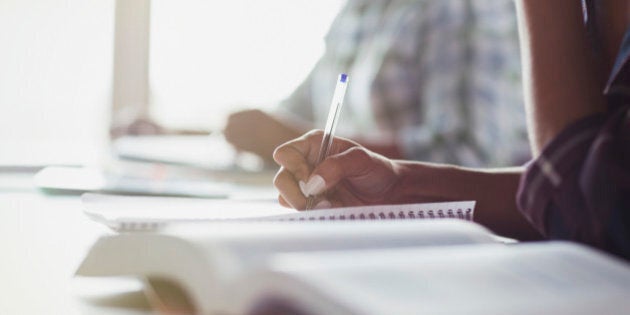 I am proud to say that I received my education from the public school system in British Columbia. The education I had in Vancouver in the '70s and early '80s prepared me well for both higher education and the business world.
I have vivid memories of my Algebra 12 teacher drumming the quadratic formula into my thick teenage skull. I recall my Chemistry 11 teacher reviewing periodic tables, formulas and inert gases. Although I didn't go on to higher education in science, years later when I was working in international shipping I could at least have a basic understanding of the difference between sodium chloride and sodium chlorate. (No Google search in those days.)
Through chance, hard work and that B.C. education, my career took me away from B.C. for 13 years (three in Toronto and 10 in Montreal). I moved back to Vancouver in 2011 with my girls -- then ages 6 and 9 -- who had up to that point been educated in the French immersion program in Quebec.
I didn't expect the province that I grew up in to have changed their priority on public education so much that there will be a lost generation of students.
When I enrolled my children in the public school system in B.C., I had every reason to expect that they would get the benefit of the quality elementary and high school education that I had. Sadly, I was wrong.
I overlooked the fact that Grade 4 math in B.C. is taught in Grade 3 in Quebec. I also overlooked that in reading was introduced in Grade 1 in B.C., while in Quebec reading starts in kindergarten.
What I couldn't ignore was the critically overcrowded schools in the Surrey school district, where I chose to live in Cloverdale.
I didn't expect to be moving back to a province where government enacts draconian measures to cut funding to education. I didn't expect to see brand new schools that could not afford textbooks.
I didn't expect the province that I grew up in to have changed their priority on public education so much that there will be a lost generation of students.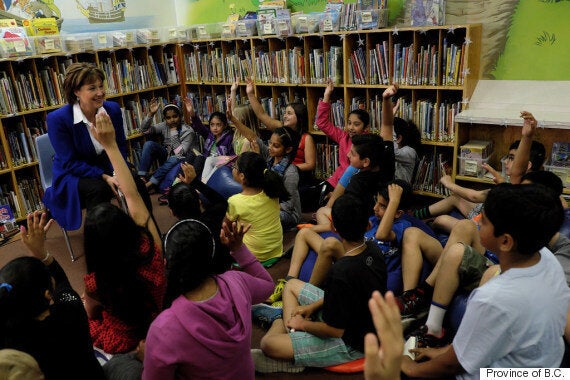 My youngest daughter is in Grade 5. She attends a new school in Cloverdale which opened in 2011. That school had portables from the moment it opened and now is up to 12. Built for 280 students, there are over 500 and the number continues to grow.
The high school is worse. My oldest daughter started Grade 8 in the fall of 2015. She attends a school built for 1,400 students. There are over 2,400 pupils in that school and it continues to grow.
She tells me that the hallways are so crowded getting bumped and pushed trying to move from one class to another is a normal part of the day. It gets worse.
My daughter's Grade 8 science class takes place in a portable. The portable is not set up like a lab, it is simply a building with four walls, chairs and desks. About half the Grade 8s in the school are lucky enough to be in proper science labs and the rest are in portables.
In a meeting with the teacher (who was clearly frustrated), I learned that there will be no lab time at all for my daughter or any of her classmates this year.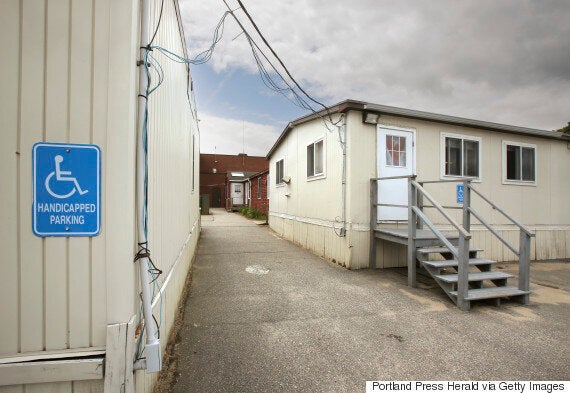 I researched the Grade 8 science curriculum to see how much the students will be short-changed. The curriculum says the following: Students will learn to select and carefully use appropriate technologies including microscope, balances and other measurement tools."
Without science instruction in a proper lab, these students will be denied what is clearly in the Ministry of Education curriculum. Why are these students denied what is a right? Public education is by definition a public good. One person's consumption of that good should not interfere with another's. There are bound to be countless other examples.
The high school which is now being built will not be ready until 2018. This means my daughter's high school will be at 170% - 200% capacity until then.
The entire situation is so sad and could have been avoided by making public education a priority. I never had a single class in a portable in my elementary school years and had only a single class in a portable in high school. Not a single person I went to school with took Grade 8 science in anything but a proper lab.
Yes, I am proud to say I had a good public education in this province. Will my children be able to say the same?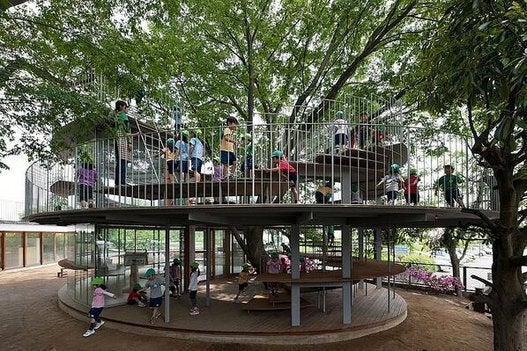 Coolest Schools Around The World