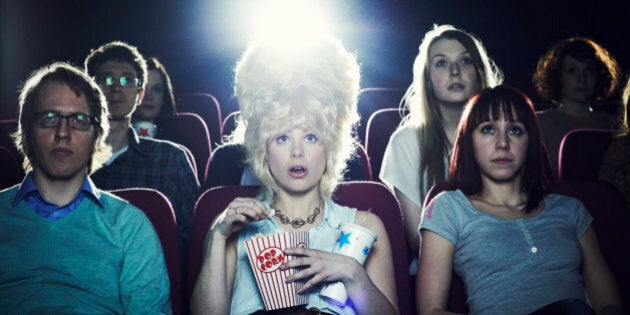 The brief description in the Calgary International Film Festival program guide was enough to entice me, so I trekked off to the September 29, 9:45 p.m. showing of My Internship in Canada (Guibord s'en va-t-en guerre) or Guibord Goes To War (2015, Canada) with hopes the film would be at least as amusing as it appeared on the page. What I found was a charming, poignant comedy that's even more enjoyable than I had anticipated.
The film opens with almost prophetic words: "Based on true events that have yet to happen." With the coming federal election on October 19 -- following the longest campaign in Canadian history -- it was hard not to see both the humour and timeliness of this film, as if it were conveniently planned to coincide with the debates currently underway.
My Internship in Canada focuses on the experiences of Souverain Pascal (newcomer Irdens Exantus), recently arrived from Haiti on a mission to secure an internship in Canadian federal politics. After sending 100 inquiry letters, Souverain receives a single response from Independent Member of Parliament, Steve Guibord (Patrick Huard, Bon Cop Bad Cop)*, whose constituency office is awkwardly located above a lingerie store in south-central Quebec. In very short order, Souverain -- an idealistic political science student, poetry enthusiast and devotee of Jean-Jacques Rousseau -- is thrust into the deep end when MP Guibord -- through a series of unlikely and surprising events -- holds the deciding vote in whether Canada will send troops to support the looming war.
Tuesday night's audience seemed greatly amused when the film's Anglophone Prime Minister (Paul Doucet) turned out to be a whimsical, if somewhat blatant caricature of our nation's current leader, Stephen Harper, complete with peppered hair, bungling French and musical interludes. Fearing the dissolution of his Canada For Freedom plan, the Prime Minister -- a "limp and flabby fascist" -- attempts to broker a deal with MP Guibord: vote in favour of the war and receive a ministry. As local tensions in the riding rise between the Algonquin Nation, groups of angry labourers -- miners, loggers and truckers -- and various municipal leaders, Guibord comes to rely more and more on the optimistic advice of his young intern.
Depending on which way you lean politically, you might appreciate -- or not -- Doucet's pseudo-parody of the PM. Regardless, the film expertly balances both sides of the war debate: Guibord's quick-witted wife Suzanne (Suzanne Clement) is openly in favour of military action and relishes the advantages that may accompany it, while their daughter Lune (Clemence Dufresne-Deslieres) -- young and politically active -- is equally vocal in her opposition. Meanwhile, Souverain punctuates the tension with regular Skype updates to family and friends, educating them on Canadian geography, history and political science as an instructor would a classroom full of students. As the situation intensifies, Souverain's audience in Port-au-Prince grows exponentially, becoming increasingly invested in the goings on in Canada.
Writer/director Philippe Falardeau (Monsieur Lazhar, 2011) weaves an engaging, well-crafted story that is genuinely amusing with many laugh out loud moments. My Internship in Canada is a witty, poignant, almost satirical look at the complexities of our nation's political system, intermingling federal, provincial and municipal themes with ease. If you have any interest in federal politics whatsoever, it will only add to your enjoyment of this excellent film -- my personal favourite so far this year. But there's still so much to see.
Somewhat tangential: I recently read -- and thoroughly enjoyed! -- Terry Fallis's debut novel, and 2011 CBC Canada Reads winner, The Best Laid Plans (2008), about an unlikely Liberal MP, Angus McClintock, who finds himself in a similarly powerful position. The book -- which was turned into a CBC podcast with the author narrating each chapter as a free, downloadable audiobook -- is the inspiration for the recent CBC television series of the same name, and I wouldn't be the least bit surprised if Falardeau was familiar with Fallis's work. So, I suppose, I'm suggesting that if you enjoyed My Internship in Canada, you may also enjoy The Best Laid Plans, and vice-versa.
Though it's still early in the 2015 festival, if you're looking for a meaningful and enjoyable comedy, be sure not to miss the second screening of My Internship in Canada on Thursday, October 1, 7:00 p.m. at Cineplex Odeon Eau Claire Market, but first you can view the trailer here and see for yourself.
* I was pleased to once again stumble on a Huard film at CIFF -- his lead role in the touching comedy Starbuck (2011) was my favourite film of that years' festival, and this Montreal native brings the same impeccable comedic timing and authenticity to his role as an embattled Independent MP in My Internship in Canada.
In Starbuck, Huard plays David Wozniak, a forty-something slacker who is surprised to find that his lover is expecting a child, before learning that, after years of making his living as a repeat sperm donor, has fathered countless children via artificial insemination, 142 of whom have filed a class action lawsuit against him. As Wozniak maneuvers through this foreign terrain, questioning his ability and interest in being a father, he secretly meets with and begins to form connections with his children. It's a charming comedy filled with humour and warmth.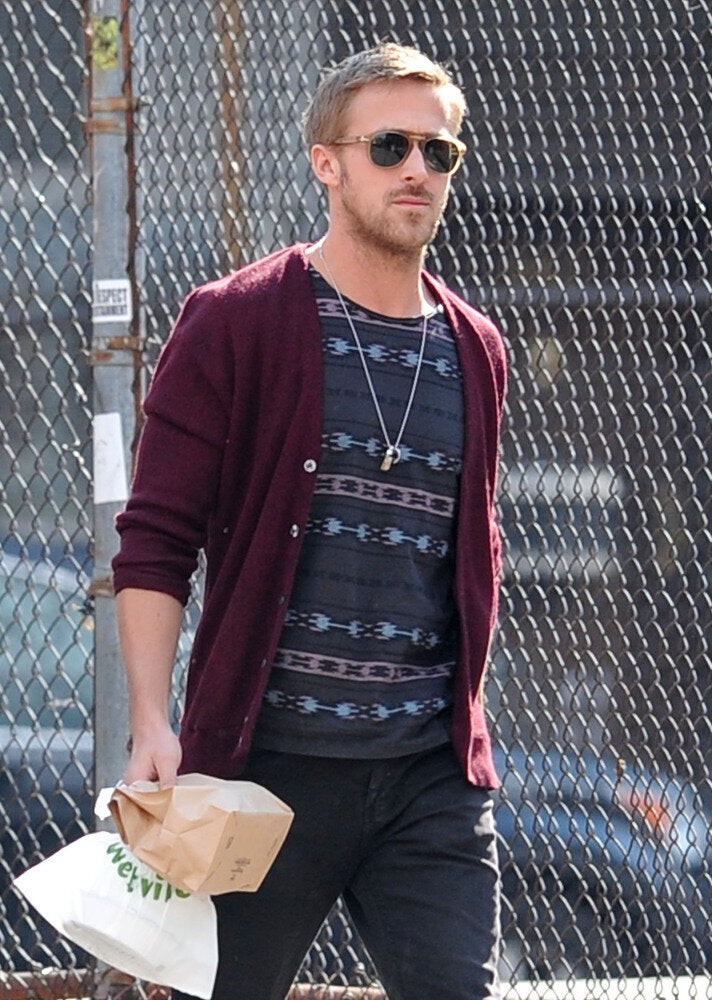 Our Favo(u)rite Canadian Movie Actors
Popular in the Community