On April 29, 2015, I entered the Dragons' Den at the CBC studios in downtown Toronto, armed with my business pitch and my two fellow knights, to fight for a business idea I had invested in for the last eight years, with two million dollars and the dream of making a difference in the lives of desk jockeys everywhere.
In 2007, I noticed a growing number of people were bringing exercise balls to work to replace the traditional office desk chair many of us are confined to for eight hours a day (and more!). Our bodies are designed to move, and clearly people just couldn't sit still anymore. Scientific research has concluded that there is such thing as too much sitting, and media interest in the topic continues to be strong ("sitting is the new smoking"). There had to be a way to transform the simple desk chair, relatively unchanged for quite some time, to incorporate the natural needs of our bodies.
As a Kinesiologist and entrepreneur, I knew I could create something better so I invented the CoreChair.
I used my previous expertise designing specialized seating for people dependent on wheelchairs to develop an active sitting chair that offers health benefits that protect against sitting disease, and validated its performance with the help of the University of Waterloo, the Mayo Clinic, Cornell University and hundreds of field trial participants.
Throughout the development process, we were frequently encouraged to pitch our idea to the Dragons. As an avid Dragons' Den viewer, I entertained the idea. Although I've been successful in my business endeavours so far, there was no question that this opportunity could jumpstart our business and change everything. Why wouldn't we go for it?
Venturing into the Dragons' Den
We were instructed on where to stand, when to approach the Dragons, and to be mindful about camera angles. We anxiously awaited our turn in the staging area. A longtime fan of the show, it was surreal to see it all up close.
"You're up," they announced.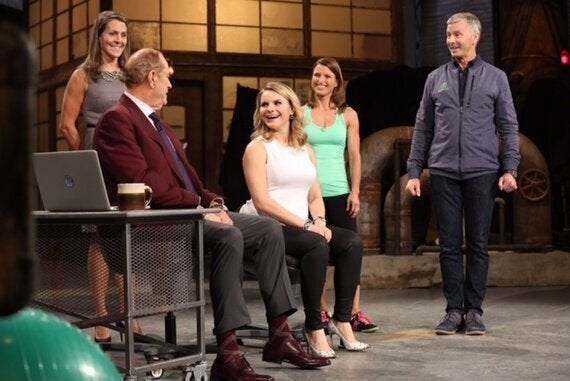 As my pitch in the Den rolled out it became apparent that the Dragons quickly grasped the need for this product and everyone immediately realized the comfort, support and mobility of this innovation. In fact, Jim asked the producers if he might substitute his iconic throne with our chair for the remainder of the presentation. The value proposition of this product was embraced and the price tag was deemed reasonable.
When the discussion came around to distribution channels, I attempted to reinforce that the product had only just commercially launched weeks prior and even in the absence of any clearly defined strategy, we had already sold 130 chairs.
Joe stepped up with an offer. He realized that his experience in brand development could play a key role in moving this product into the market. While Joe's offer was not exactly what I was looking for, it was a start.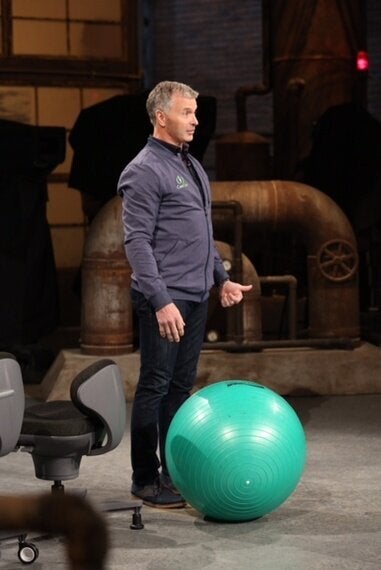 As quickly as he put his offer on the table, the other dragons pounced with a litany of objections as to why this project might not have business merits.
The focus seemed to be on my background as a Kinesiologist/inventor rather than a business person or entrepreneur who would be capable of bringing this business to fruition.
In retrospect, this was a key event that I was ill-prepared to adequately respond to without coming across as extremely defensive.
By character, I've always been too humble to sing my own praises. Rather than set the record straight, I politely watched them spar and didn't interject to explain that I had already started and built successful businesses in my past.
Joe refocused his attention to the current cost of running this start up business, apparently losing sight of the fact that we had only just launched. He quickly withdrew his offer.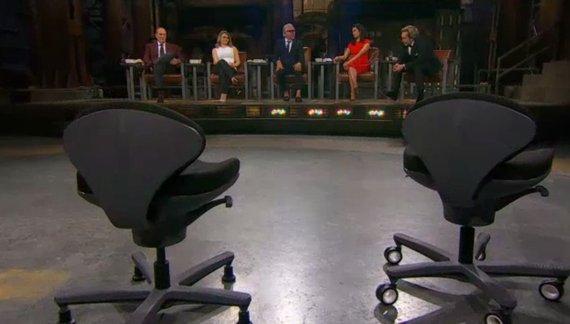 Since our pitch to the Dragons in April of 2015, we have moved forward very positively and are growing. We have met our projections and thanks to our appearance on the Dragons' Den, may exceed them this year, despite not getting 'the deal'. I would say that my day in the Den was an excellent experience that I would encourage everyone to pursue. It was extremely effective at making me think through our purpose, our opportunity and how we would achieve both. I have the Dragons to thank for that.
What did I learn in this process?
Here are the top seven things I learned from sparring with the Dragons:
1. Be prepared! Remember that being on Dragons' Den is about business and entertainment. You have limited time to pique their interest. Package your pitch well and get to the point.
2. Have a solid business plan and be able to articulate the key metrics, the opportunity, your competitors and the industry as a whole.
3. There is huge value in already having your product commercialized with some sales history before standing in front of this fearsome group of five.
4. Practice, practice, practice. Present your pitch to other business professionals in your circle. Encourage them to poke holes in your presentation and pepper you with tough questions to help you prepare.
5. Research the Dragons ahead of time and have a strategy. Know their interests, business and experience. Consider who is the most likely to be interested in your pitch.
6. The show allows limited use of props so you need to be strategic with what (and whom!) you bring with you into the Den!
7. Don't be afraid to speak up! Being humble in the den can leave you eating humble pie.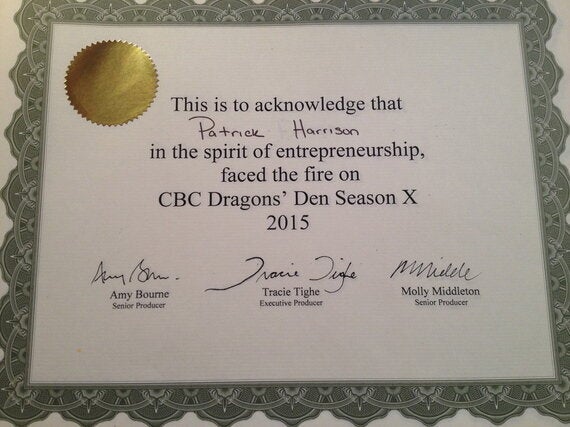 Follow HuffPost Canada Blogs on Facebook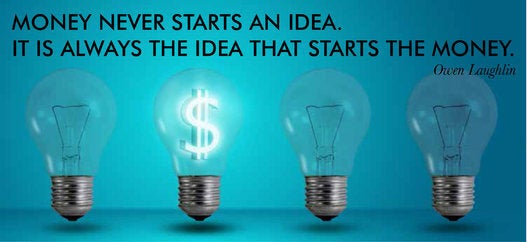 Steps To Setting Up Own Business
Popular in the Community