When I was younger, I was against immigration. I wasn't against immigrants coming to my home country, Egypt; I was against Egyptians leaving Egypt. Egypt is a poor dictatorship, but I believed that nothing would improve if every educated, open-minded Egyptian left the country. I believed that developed democracies are such because previous generations of these societies struggled to make them free and developed. If my ancestors had struggled more for freedom, Egypt wouldn't be as depressing as it is today.
I was born in 1985 to a Coptic Christian family. As I grew up, I noticed that many Christians were leaving the country to flee Islamic persecution. Although I believed in Christianity no more, I believed that if Christians, atheists and other minorities kept leaving the country, Egypt wouldn't become a tolerant country, but a less diverse one. Making Egypt a tolerant place meant staying and struggling for tolerance, not fleeing the country.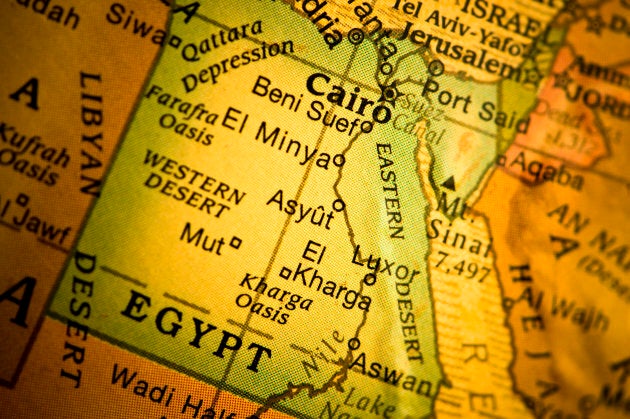 My plan has always been not to leave, but to stay and fight to make things better. From the age of 20, I became heavily involved in Egyptian politics. I joined several political parties and groups, and in 2006 started blogging. The blog attracted millions of visitors, and I had an audience of an estimated 100,000 online followers. I promoted liberal democracy, a free-market economy, non-violence, religious freedom, peace with Israel and demilitarization of the Middle East.
Struggling for change never comes without a price.
At the age of 23, I joined the high committee of one of Egypt's main opposition parties, a position which, according to political laws at that time, would have allowed me to run for president of Egypt had I been over the age of 40. At the age of 24, I started NoMilService, the first anti-conscription movement in Egyptian history. At the age of 25, I became the first-ever conscientious objector to the military service in Egypt. A few months later, I joined millions of Egyptians who protested Mubarak's regime, demanding freedom, democracy and human rights. We thought that Egypt would become a better country after his ouster, but it didn't.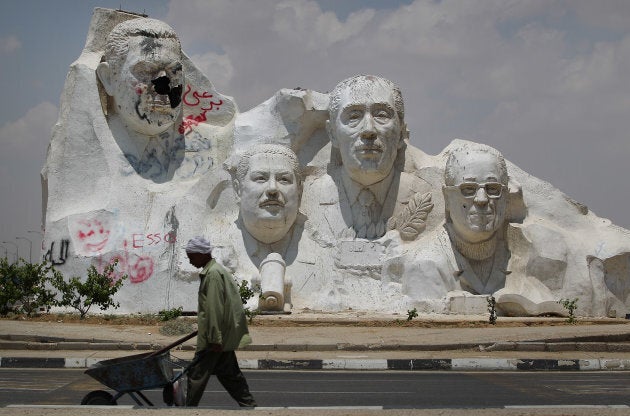 Struggling for change never comes without a price. I was detained, not once or twice, but five times. I was detained a week before Mubarak's removal from office, and was tortured and sexually assaulted by the Egyptian Military Intelligence. Seven weeks after Mubarak's ouster, the military arrested me and charged me with spreading rumors. I had a brief secret trial, with nearly no rights at all, and was sentenced to three years in prison.
The military kept targeting my friends and family. Many of my friends received death and prison threats, and some were assaulted and killed. I spent two months in solitary confinement. While in prison, I went on a hunger strike for 130 days to protest my trial and incarceration.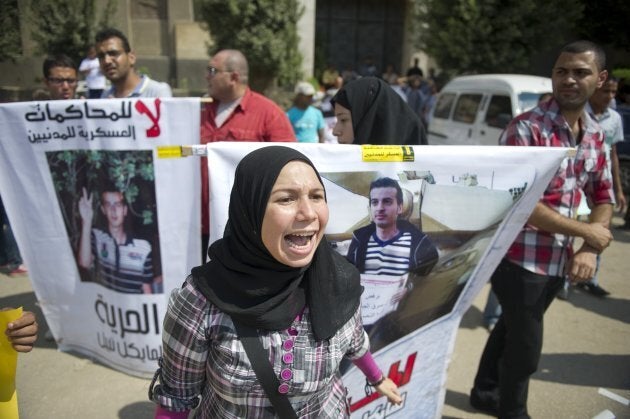 Thanks to a group of dedicated friends who struggled tirelessly for my freedom, my case gained international attention. Amnesty International recognized me as a prisoner of conscience. Members of the U.S. Congress and parliamentarians from Canada, Germany and the European Union advocated for my freedom. The United Nations Working Group on Arbitrary Detention declared that my trial was unfair, my detention arbitrary.
I was nominated for the Nobel Peace Prize by Alex White, Ireland's minister for communications, energy and natural resources. All of this international pressure forced the Egyptian military to release me on the eve of the first anniversary of the revolution on Jan. 24, 2012.
The new Islamic government led by Mohamed Morsi started a new wave of persecution.
In June 2012, after a disputed presidential election, the Egyptian military delivered power to an Islamic government. The new Islamic government led by Mohamed Morsi started a new wave of persecution. In October 2012, they charged me with blasphemy, a crime punishable by up to five years in prison. I learned about the charge while I was studying in Germany. In December of that year, they charged me with treason, a crime that could be punished by the death sentence. The treason charge was made because I gave a speech at the Hebrew University of Jerusalem about peace between Egypt and Israel. Luckily, I was still studying in Germany and I've never been back to Egypt to face trial.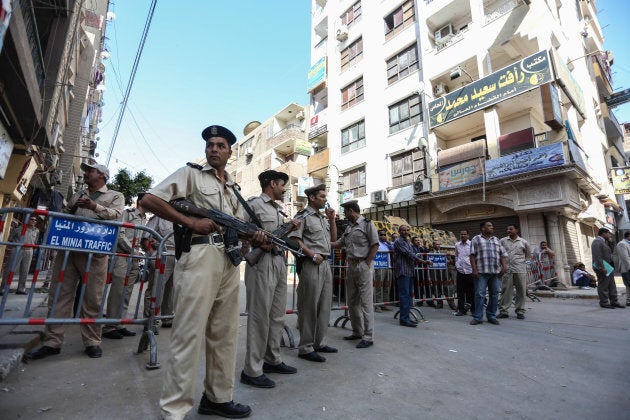 In June 2013, the Egyptian military launched a coup d'état against the Islamic government, throwing its leaders in prisons, sentencing thousands of its followers to death, and massacring hundreds of its supporters in the streets of Cairo. Although it was clear to the whole world that the Egyptian government is killing, torturing and arbitrarily detaining thousands of innocent Egyptians, the flow of cash and arms from the West to Egypt's military never stopped. The UN and the other international organizations ignored what was happening in Egypt, and did nothing to stop the massacres.
By the end 2014, I found myself in an awkward situation. Those who had imprisoned and tortured me are now in power in Egypt. Egyptian democrats were either in prison or in exile. If I go back to Egypt, I might face prison, torture and even death. The world was going to continue sending arms and cash to Egypt, whatever the Egyptian military does. The world is already closing its eyes to the genocide in Syria, and doing nothing about the continued use of chemical weapons there.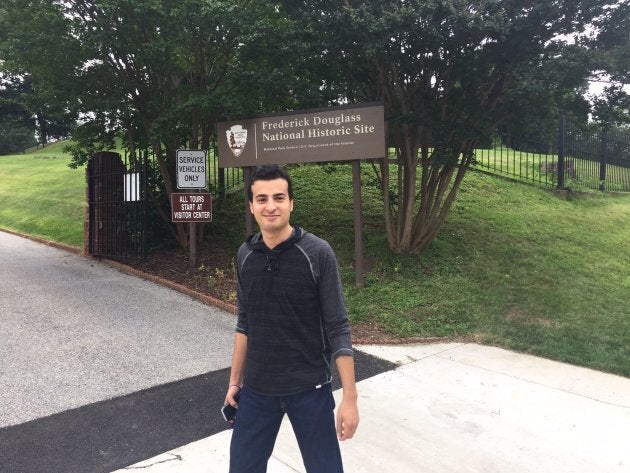 This was the moment I realized that I can't go back to my country. This was one of the hardest decisions I ever made in my life. I was throwing away a career in Egyptian politics, giving up on what I fought for all my life. I knew that I might not see my family and friends again, and that I may live the rest of my life a stranger in a strange country. I did everything in my power to make Egypt a better place, and I failed. Becoming a refugee in the United States wasn't a happy choice; it was painful choice I was pushed to take because all the other options are horrifying.
Follow HuffPost Canada Blogs on Facebook