Yemen has suffered economic instability, political turmoil, civil unrest and conflicts for decades. But the beginning of the recent conflict in March 2015 was a stark turning point for the economic, social, and humanitarian destiny of this country.
As someone who was born and lived in Yemen, my life which revolved around work and family has now become a struggle for survival. I think back to that day when in a matter of minutes, the sky was flooded with bomber jets. As we realized what was happening, there was a mad rush to the shelter to protect ourselves from the bombs. In the days that followed, we were confined to our homes, curfews were imposed, while food, water, and basic supplies became scarce.
The humanitarian situation has reached new depths.
The regular bombings and deliberate military tactics to shred the economy have destroyed public and private services, dragging an already weak and impoverished country to almost breakdown. If it weren't for international assistance, the country would have collapsed by now.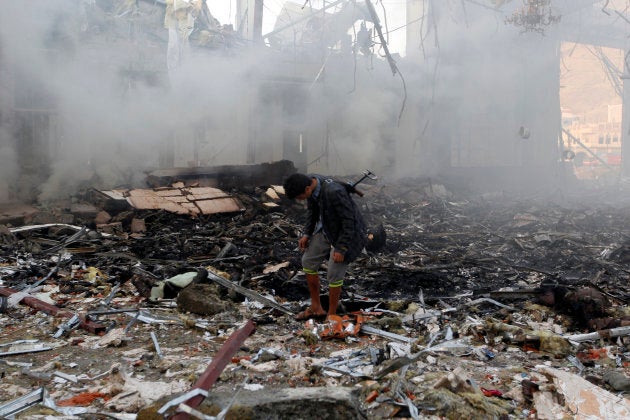 The majority of my fellow citizens have lost their jobs or their livelihoods and have depleted most of their savings. Their lives have been quite simply devastated by the conflict. Over twenty million people are in need of humanitarian aid to survive. That's more than in any other country in the world. The global humanitarian community is now faced with one of the most staggering man-made disasters in decades.
I have been working as an aid worker for Islamic Relief in Yemen since 2010. In the last two years our programme, including food aid, water and sanitation, health care, orphan and child welfare and vocational training for young people, has benefitted 4.6 million people. Most recently we have responded to the cholera epidemic by providing medical supplies and large tents to help the hospitals cope with the overcrowding.
I've put my heart and soul and all of my experience and expertise into making sure this life-saving aid is delivered where it is needed most, often in dangerous circumstances.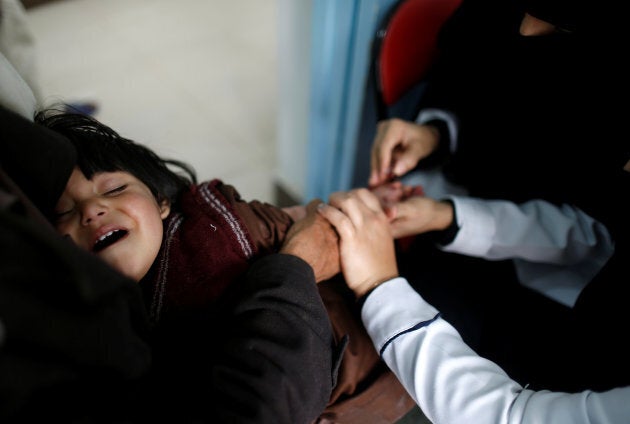 But as with every other Yemeni, the conflict has taken a huge toll on my personal and family life.
One bombing attack in mid-2015 close to my home marked the beginning of the physical and psychological horrors of war for my family.
The explosions were like something you could never imagine. The ground underneath shook as if we were experiencing an earthquake. Doors and windows were wrenched from the walls and glass was scattered everywhere. My children were terrified.
The impact was catastrophic. I had to move my family away from the violence. Within a year we were forced to move four times in a bid to find somewhere safe to live, but as the bombings became more and more frequent and widespread, this became impossible.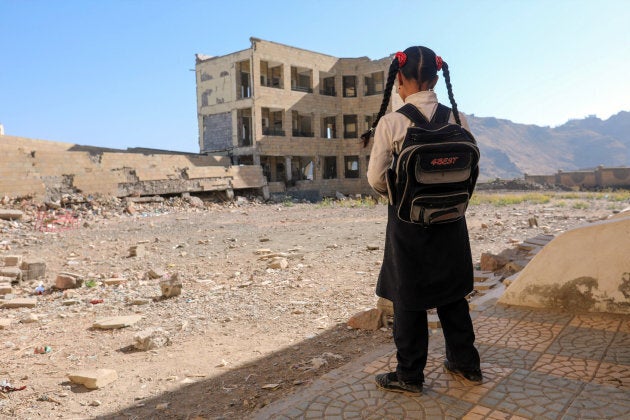 Throughout all of this, I continued with my humanitarian commitments to deliver aid to affected communities across the country. But I was aware of the physical and psychological impact the conflict was having on my family. My children were traumatized by the bombing attacks and were petrified when they heard the sounds of fighter jets in the air.
My wife was diagnosed with an autoimmune liver infection. We couldn't get adequate medical treatment because of the trade embargo on the country. She suffered for two years and then tragically passed away. I believe the stress and fear of the violence caused her health to deteriorate and ultimately led to her death.
She was a loving wife to me, and the perfect mother to our children. Her death has left a deep grief engraved in our hearts that will be there for the rest of my life.
The violence still continues as I write this. I have to be strong for my children and be strong for my community. My work with Islamic Relief is what keeps me going. When we are able to help a family or someone who is suffering, the relief I see in their eyes and the smile on their faces is what drives me to stay committed to my humanitarian work.
My country, Yemen, needs help. The violence needs to stop.
Salem Jaafar Baobaid is part of Islamic Relief Yemen's operations. He writes this from Yemen. For more information on Islamic Relief's Canada work in Yemen, click here.