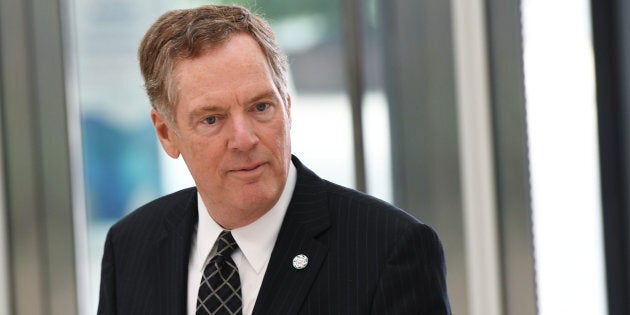 OTTAWA — Donald Trump's trade czar says U.S. negotiators will take a "do-no-harm" approach to renegotiating NAFTA amid fears that altering the deal could hurt many American agricultural sectors.
U.S. Trade Representative Robert Lighthizer repeated the remarks several times Thursday as he testified before a House of Representatives committee in Washington.
He insisted he would enter the upcoming NAFTA talks with the goal of modernizing outdated aspects of the 23-year-old agreement, while protecting gains U.S. farmers and ranchers have been reaping from the trilateral pact.
"It is very important that we do no harm," said Lighthizer, who will play a central role in negotiations that could begin as early as mid-August.
"Our very high priority will be making sure that we do not disrupt our sales in agricultural products to either Canada or Mexico."
U.S. President Donald Trump has signalled he wants to do more than simply tweak the North American Free Trade Agreement, which includes Canada and Mexico.
He's called for "very big changes" to a pact he's labelled a disaster, or else he will scrap it once and for all.
NAFTA is a deeply important deal for Canadian businesses, which have been closely following developments in the U.S.
Lighthizer's responses Thursday to the ways and means committee suggest the U.S. is preparing for a surgical approach to try to avoid severing any American benefits.
"Clearly, with respect to the provisions where NAFTA has been successful, we want to secure that going forward," said Lighthizer, who noted he will pursue adjustments to some rules of origins issues.
"We clearly will not be part of a negotiation where there are new barriers to agriculture."
Canada is far more important to the United States than the United States realizesPrime Minister Justin Trudeau
Rep. Jason Smith, a Republican from Missouri, said his constituents blame NAFTA for job losses in places like shoe, bicycle and clothing factories in the state.
Smith said the deal needs updates when it comes to manufacturing, but he urged Lighthizer to preserve the big agricultural gains.
"Any disruption of trade with Mexico and Canada is a concern of our farmers and our ranchers," Smith said.
Lighthizer's remarks Thursday came shortly before Prime Minister Justin Trudeau told the New York Times in an interview that NAFTA had been improved a dozen times over the years and will be updated once again to adjust to new challenges.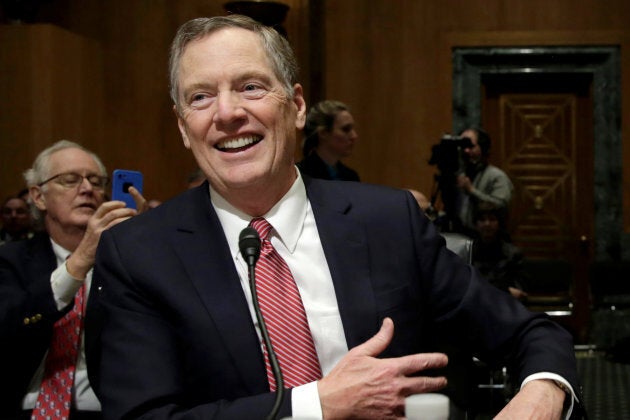 "Canada is far more important to the United States than the United States realizes," said Trudeau, when asked about the future of the deal.
"I can understand the politics around saying that 'Oh, we need to improve it, it's terrible.'
"The facts don't necessarily bear that out, though. It's created massive numbers of jobs in both of our economies. It's created tremendous advantages."
Earlier this week, Lighthizer told the Senate finance committee that the U.S. plans to move very quickly on NAFTA talks. The negotiations can begin Aug. 16, at the end of a 90-day consultation period in the U.S.
He said the U.S. is still discussing the specific start date with its partners.
The U.S. will hold public hearings scheduled for June 27-29 and will release a detailed summary on July 17 of NAFTA negotiating objectives.
Lighthizer has also indicated he has no deadline to complete the negotiations because the Trump administration's top priority is nailing down the best deal possible for the U.S.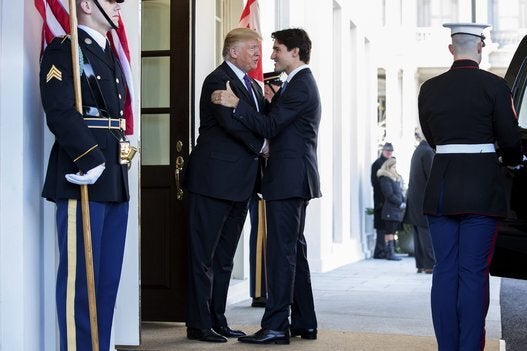 When Trudeau Met Trump
Popular in the Community