Naheed Nenshi has been awarded the 2014 World Mayor Prize, beating out 29 other mayors worldwide — and news of the win comes on his birthday, no less.
The website also acknowledges Nenshi's leadership during the 2013 Alberta floods, and his impressive ability to rally voters in both of his mayoral campaigns.
"The City Mayors Foundation and the World Mayor Project were established in 2003 to promote, encourage and facilitate good local government," the foundation's website reads.
Daniël Termont, Mayor of Ghent, Belgium, was awarded first runner-up and winner or the World Mayor Commendation for Services prize. Second runner-up and winner of the World Mayor Commendation for Services to Surabaya, Indonesia, Mayor Tri Rismaharini.
Iñaki Azkuna, Mayor of Bilbao, Spain, won the award in 2012.
Mayor Nenshi will be presented with the World Mayor Prize trophy later in the year.
Congratulations and Happy Birthday, Mr. Mayor!
Check out the other worthy candidates for the World Mayor Prize: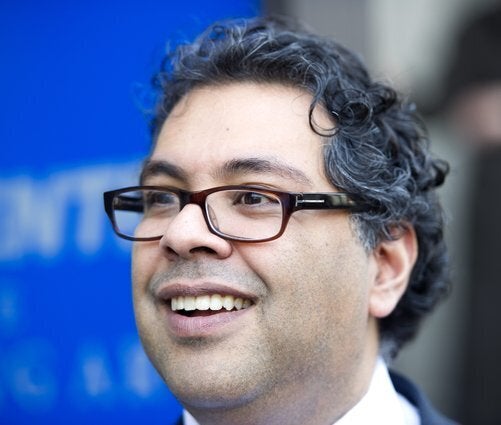 World Mayor Prize 2014 Nominees