Calgary Mayor Naheed Nenshi was a favourite with young readers as he read from a newly published book about Alberta's June flood on Wednesday.
"The River Throws a Tantrum" by Calgary author Rona Altrows is inspired by the author's grandson, who was one of the people evacuated during the flood.
Nenshi was at the Pages Bookstore last week when he told the owner something about the flood should be written for children, says Katrina Cheryba, who works at the store.
The owner put the word out and was contacted by Altrows, who had already completed the book.
Story continues after slideshow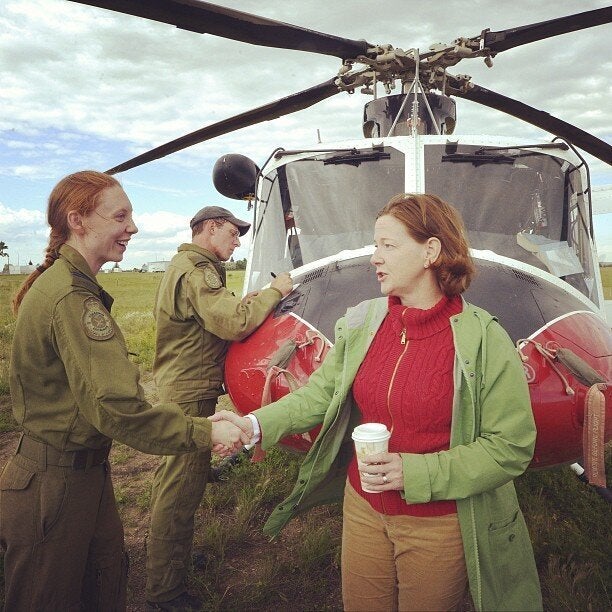 Nenshi Reads "The River Throws a Tantrum"
Things went quickly from there as Pages decided to publish the book, its first ever, and an illustrator and printer both donated their services.
"It all came together in about three days," says Cheryba, "Normally takes months for books to be published... it was amazing," she added.
About 60 people attended the event, 40 of whom were children.
"The kids were literally climbing all over him (Nenshi)," said Cheryba.
One hundred copies of the book were published, which is on sale by donation, and over half of them have been sold.
"The books are selling so fast I suspect by the end of the weekend we'll be totally sold out," said Cheryba.
All proceeds from sales will be donated to YYCHelps.
More copies of the book may be published, said Cheryba.