Calgarians have bestowed hero status upon their mayor, Naheed Nenshi, for his hard work handling the floods that swept the city this weekend, cheering and hugging him during volunteer clean-up efforts, forcing him to nap, and in a bit of good fun, even making him a parody Twitter account based on a pretty redundant statement he made on Sunday.
One creative resident even went so far as to call him Superman.
A bus stop ad for Gillette razor blades showing a picture of Superman from the new film 'Man of Steel' now features Nenshi as Superman. The artist has also pasted over a tagline next to Super Nenshi so it reads, "Soaks up flood water without a single nap."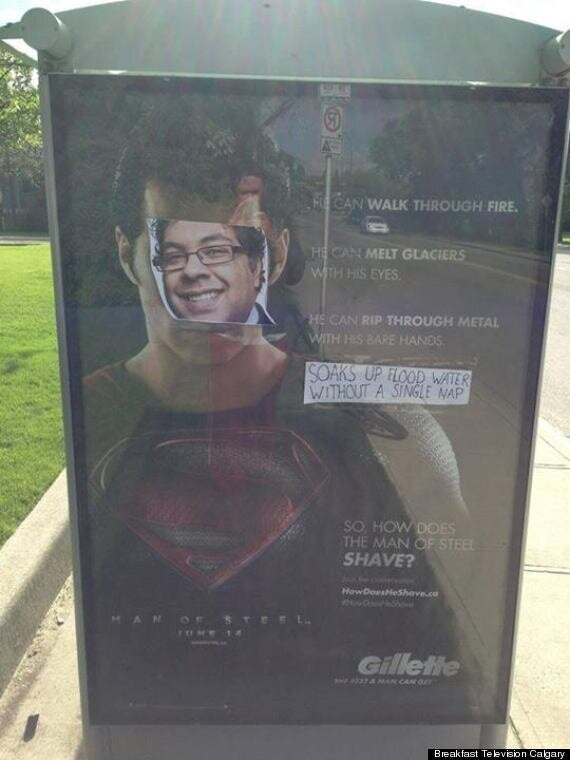 'He has been exactly the kind of leader this city needed! Job well done Mayor!' said one user.
Calgarians have come out in droves to express their support for Nenshi. They love him so much, HuffPost blogger Leanne Shirtliffe's post, '10 Reasons Why Calgarians Love Nenshi', has over 4,000 likes on our site.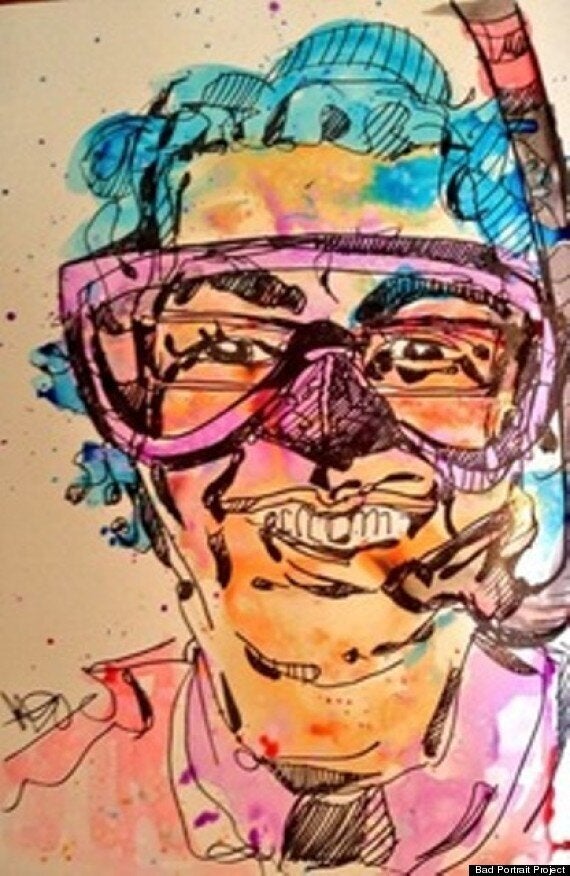 Photo credit: Bad Portrait Project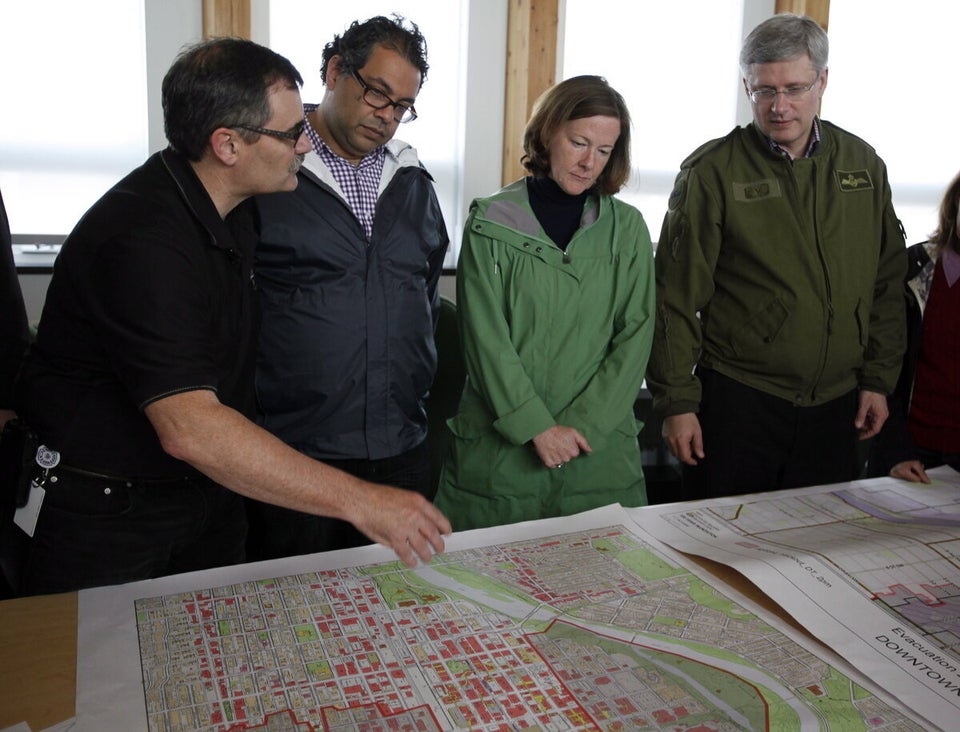 Calgary Tries To Make Nenshi Nap