When it comes to fully embracing diversity, the fashion industry, as a whole, may still have quite a long way to go. But fortunately, one brand in particular has taken the lead on solving one of the most frustrating problems women of colour have faced for years while shopping for underwear.
Much like luxury shoe retailer Christian Louboutin, Naja, an L.A.-based lingerie company, has recognized that "nude" isn't a one-shade-fits-all type of deal. As a result, they created the "Nude for All" collection, a line featuring seven varieties of nude to cater to a diverse array of skin tones.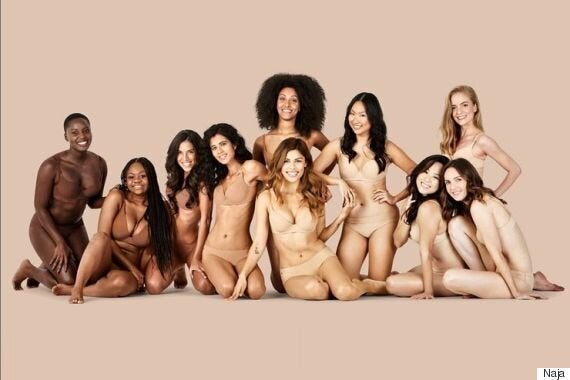 Naja CEO and creative director, Catalina Girald, was first inspired to start the label when she noticed African American gymnast Gabby Douglas wearing a beige-hued "nude" ankle wrap, that, of course, did not match her natural warm brown skin tone during the 2012 Olympics. "I used to be a gymnast," she told ELLE in a recent interview. "So I'm always sensitive to those things, and it was the first time that it dawned on me that the wrap didn't exist in other colors."
With her new idea in mind, the 30-something-year-old teamed up with "Jane the Virgin" actress Gina Rodriguez that same year to begin to turn her dream into a reality. "She said, 'What?! That's a great idea!,'" Girald recalled. "And eight months later when she won the Golden Globe, I called her up and said, 'Hey, remember that idea? Why don't we do it? Can you be my partner?'"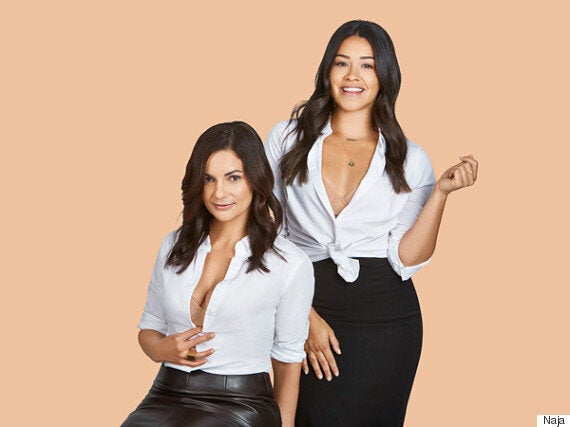 Fast forward to 2016, and the "Nude for All" collection was born, offering bikini, high-waisted and thong panties, ranging from XS to XXL, and a soft memory foam underwire bra that start at A cups and go to DDD, available in numerous shades.
But not only have the businesswomen prioritized inclusion for all skin tones and sizes, Girald was also adamant on showcasing "women breaking molds," not only in fashion, but in their professional careers as well for the company's ad campaign.
The women selected to model for the line include a ballet soloist, a Harvard Business School student, a software engineer and a woman, who Girald told Refinery 29, came from "a conservative Muslim Bangladeshi family who stood up against being forced into an arranged marriage."
"I didn't want it to be about singling out one specific race, ethnicity or colour," Girald stated in a press release. "It is about equality and it need to be about every person."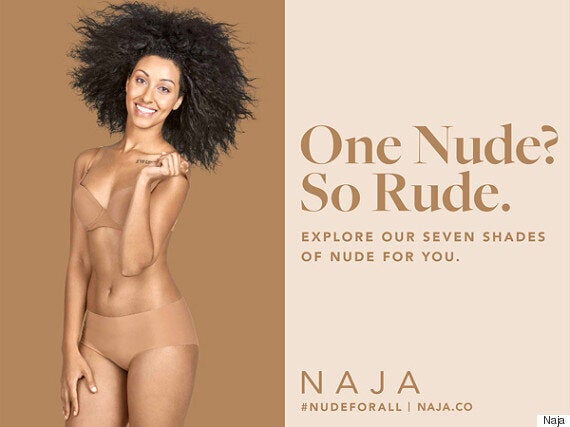 The company also employs women who live in Girald's native country of Colombia, through the "Underwear For Hope" program to make lingerie bags that are offered with every purchase. These women, who live in the slums of the primarily Spanish-speaking nation, "would otherwise have difficulty finding employment opportunities" and are able to work from home, the brand's website explains.
And while Naja seems to be ahead of the game when it comes to diversity in comparison to most mainstream lines, British-based entrepreneur Ade Hassan is also on board with more inclusive underwear. In 2014, Hassan created e-commerce brand Nubian Skin, a lingerie and hosiery line, which caters primarily to women of colour whose skin does not match the traditional "nude" hue.
What do you think of the lingerie line? Let us know in the comments below!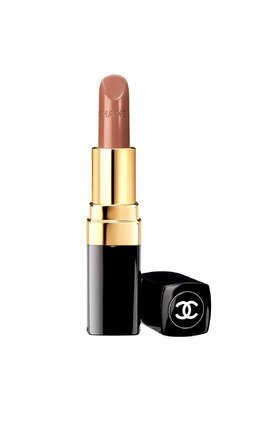 Nude Lipsticks