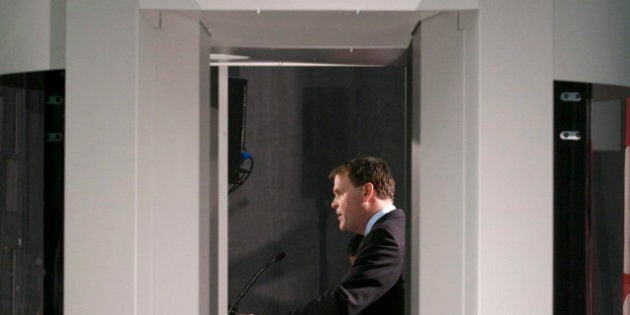 Canadian airport security officers are pushing travellers to use 'naked' scanners that were not independently tested and are now tied to documented cases of severe headaches and at least one unexplained radiation burn.
Ottawa says it assessed the manufacturer's information but didn't conduct its own tests on the machines. The manufacturer says the scanners are safe and are independently tested by purchasing governments — though that hasn't happened in Canada or the United States.
Passenger complaints obtained by The Huffington Post Canada suggest security screeners repeatedly breached protocol by forcing passengers — including children, pregnant women and those with illnesses — to enter full-body scanners rather than perform requested pat downs. Screeners also failed in a number of cases to inform travellers they could opt for a pat down instead.
But complaint forms, released under the Access to Information Act, suggest some travellers experienced serious side-effects after going through the so-called virtual strip search machines.
"As soon as I stepped into the scanner I immediately began to feel sick. I looked at the agent to my left for instructions and just moving my head made me very dizzy. As I stepped out of the scanner I was very dizzy and sick to my stomach. I notified the agent and she called for the supervisor. I could barely stand," wrote one passenger flying from Regina to Calgary last February.
Mathieu Larocque, CATSA's spokesperson, said the 56 full-body scanners the Conservative government purchased in 2010 are risk-free.
Health Canada, however, has not studied the health effects of the scanners. In fact, the naked full-body millimetre-wave machines have never been independently tested.
"We don't test machines," Gary Holub, a spokesman for Health Canada said. "These imaging devices, I understand, work on radio-frequency energies like the very same that would be emitted from a cellphone or any other number of electronic devices," he said.
"The electromagnetic non-ionizing radiation used in these scanners is based on millimetre-wave technology and does not pose a risk to human health and safety, from either single or repeated exposures," the department states on its website.
Health Canada said Industry Canada, as the regulator, was responsible for verifying the manufacturers claims, but that department refused to say whether it had tested the machine or if any independent tests had been conducted.
John Sedat, an emeritus professor in the Department of Biochemistry and Biophysics at the University of California San Francisco and North America's premier expert on full-body scanners, told HuffPost that L-3 Communications' claims that its ProVision full-body scanners emit one one thousandth of the emissions of a cellphone (0.001) have never been verified.
Sedat, whose research has focused extensively on backscatter X-ray machines that are used in the U.S. and which according to him pose a much greater threat to the public, said he has recently been forced to start thinking more about the millimetre-wave machines.
"Recently some people have called me up and start complaining that people are getting headaches from these machines, severe headaches, not only the people who are doing these, in other words, the workers, but apparently people that are going through this," Sedat said.
"At least one person has sent me a burn on their leg and they said that it came from an X-ray machine but then we tracked down what airport they claimed they went through, the machines at that airport are millimetre machines," Sedat said.
"The guy sent me a copy of the [pathology] report and the report is a legitimate radiation burn … you don't get radiation burns from nothing," Sedat continued. "I don't reconcile how this could happen. It doesn't make sense, but who knows how these machines are put together? We have no data. How are they generated? There is a lot of technology, possibly, that maybe the machine puts out X-rays that are never tested? I don't know."
In principle the scanners are safe, Sedat said. "But, in practice, I don't know."
"What if milimetre technology affects brain cells? … What if the machines put out X-rays at the same time? I don't know."
L-3 Communications said it was not aware of any side-effects.
The company said its machines had also been independently tested by government.
"The regulatory bodies test the machines to their own defined regiment, so each country defines their needs so they are independently tested," said an L-3 Communications public relations consultant after the company refused to provide an on-the-record comment.
Canada's Research Chair in High-Frequency Electromagnetics, Natalia Nikolova, told HuffPost she's not convinced the machines have ever been tested. If they have, no one has published on the topic.
It is up to the regulator to ensure the scanners are working at the same frequency the manufacturer claims, she said.
"Do [the governments] actually test what is on paper is actually the case? That would be a very good question because our government as well as the U.S. government they are known to be sometimes, not particularly thorough. They just look at the technical documentation and they say 'Oh that's OK, these power levels are very low.' But nobody would actually take a machine in a lab and measure it. I wouldn't be surprised if they are not doing that," she said.
The scanners' millimetre waves are not supposed to penetrate beyond the skin, Nikolova added.
"If there is no penetration of the body, then there is no reason for anyone to believe that there can be any harmful effects," said the McMaster University professor who is working with colleagues to develop a competing weapons detection system based on microwave radar technology.
At a different frequency, millimetre waves can penetrate below the skin, reach nerve endings and cause people pain, Nikolova said. This is why the military is using them for tests on crowd control, she said, noting that the waves "cannot kill anybody" and would have "no long term effects."
Nikolova said there has been "no test of safety" done independently for the full-body scanners because biomedical researchers tested the waves decades ago and found no negative health effects.
She said she believes it is impossible for the full-body scanners to emit any X-rays. She also thinks the headaches reported by some travellers may simply be the result of feeling claustrophobic while inside the scanner.
Still, she said, the governments should test the machines and study the potential health consequences.
"There are millions of people who have gone through the scanners and certainly these complaints are not statistically significant … but when it comes to people, what is statistically insignificant is also important," Nikolova said.
"When it comes to to the safety of people, absolutely no money should be spared."
If you've got a complaint or experience with a full-body scanner you would like to share, please send it to althia.raj@huffingtonpost.com
Like Huffington Post Canada's Ottawa Bureau Chief Althia Raj's reporter page on Facebook and follow her on Twitter for all the latest news from Parliament Hill.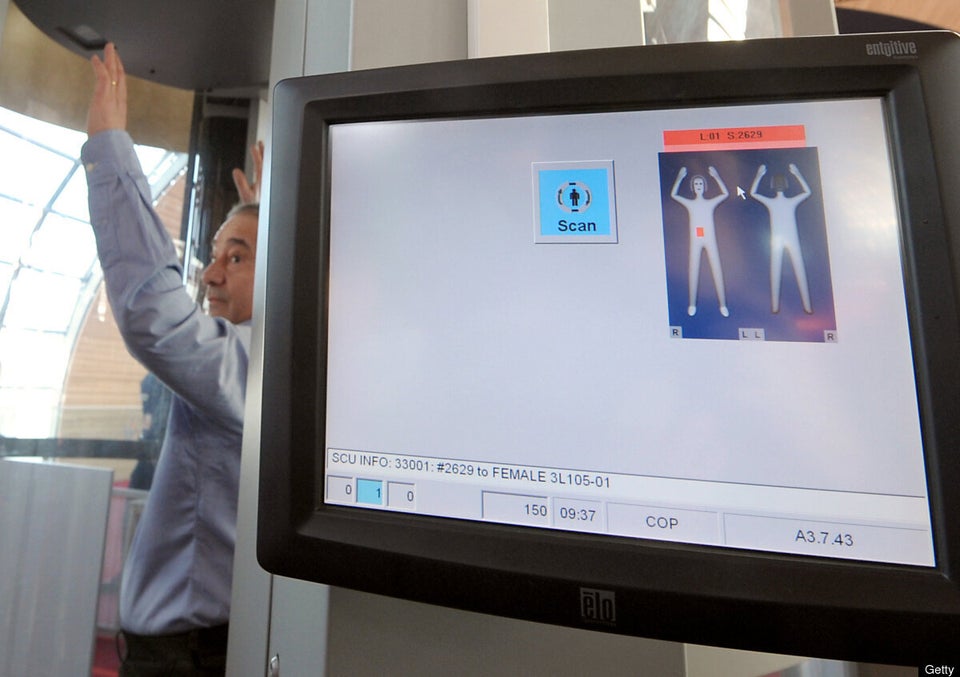 Airport Body Scanner Complaints