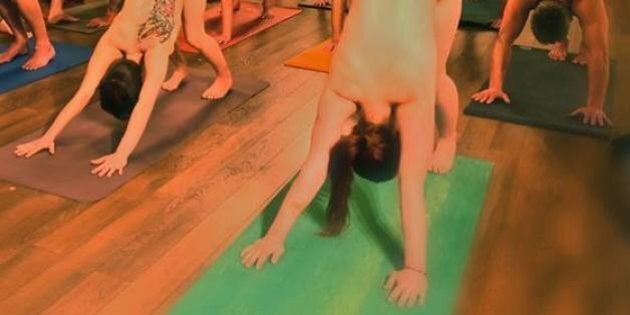 Adventurous Calgary couples can ditch their dinner date on Valentine's Day this year for something a little different.
Naked Yoga YYC is offering classes for couples to help them bond and connect, owner Katherine Medina told The Huffington Post Alberta.
"Getting in the door is the hard part," Medina advises couples who might be a little nervous. "The class is welcoming, you don't need any experience, and if you just try — that's the biggest hurdle right there."
Medina has been offering naked yoga classes in Calgary for just over a year. The classes were initially just for women to promote body positivity, but have since expanded to be co-ed.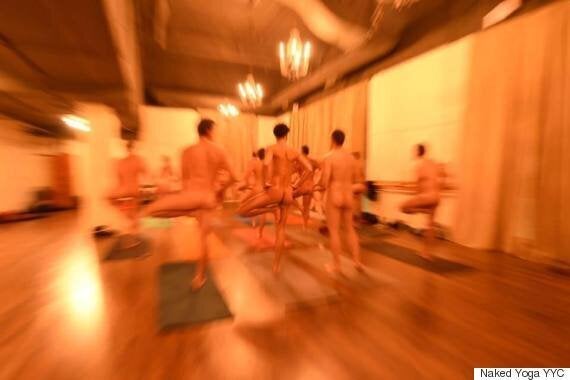 Attendees at one of Katherine Medina's Naked Yoga classes. (Photo: Naked Yoga YYC)
Even though the classes are entirely non-sexual — Medina says they're more about stripping away distractions to focus on the practice — some studio owners have been put off.
"If we open our minds and our hearts a little bit we'll find it's just yoga," Medina said. "It's about being free... and spending the time with just you and your mat."
"When you have nothing else to think about it makes your practice a bit deeper."
She said most of her clients are repeat customers that got addicted after their first session.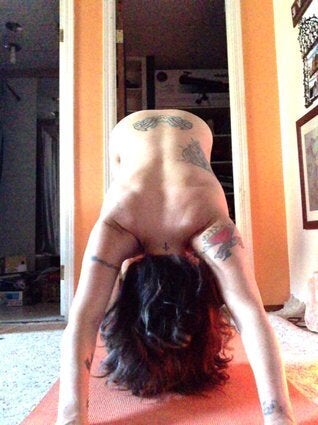 Naked Yoga, Calgary (NSFW)