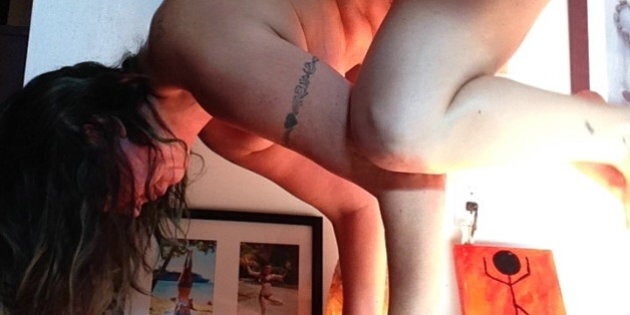 Breathe in. Breathe out. Get naked. Feel confident.
That's the mantra for naked yoga classes that are becoming more popular in Kelowna, B.C.
Instructor Suzie Doratti said an acquaintance started teaching the women-only classes several years ago for family and friends. In 2010, Doratti took over the classes and opened them to the public.
Doratti, who is also a realtor, teaches the yoga with hopes that her students learn to let go of their self-consciousness and love their bodies.
"None of us show up to be validated externally, like 'Hey sister, nice rack'", Doratti told The Huffington Post B.C in an email. "It isn't about that. In a lot of ways, it's the opposite — letting go of your ego."
The sessions take place by candlelight in mirror-free studios.
Doratti said she's received "incredibly diverse and powerful" feedback, but the best part for her is watching her students' progress.
"You simply cannot beat the rush of seeing a group of women own and resonate with this powerful experience. It really drives home the concept that beauty is an inside job."
Kelowna is just the latest Canadian city to welcome naked yogis.
"It's not about sex. If people are coming looking for an orgasm, they're in the wrong place," instructor Katherine Medina told HuffPost in November. "I run a yoga class."
Doratti said she's likely to keep her Kelowna classes just for the ladies, but her mission is one both men and women should strive for — yogi or not:
"I guess if everyone could just leave being a little more kind to themselves, as a whole, that would be my goal."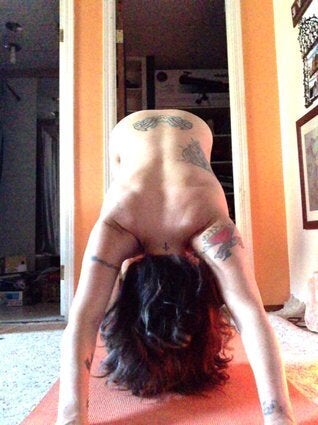 Naked Yoga, Calgary (NSFW)