If you're looking to squeeze into Toronto's detached-home market for under $1 million, you can still pull it off, but you might have to go skinny. Really skinny.
A house on an eight-foot-wide lot on Shuter St. in the downtown core's east side is selling for $750,000.
The listing describes it as "the narrowest detached house in Toronto," but "it's surprisingly spacious," realtor Frank Leo told Newstalk 1010. "If you look at the front, it's all glass and that makes it really, really airy and bright."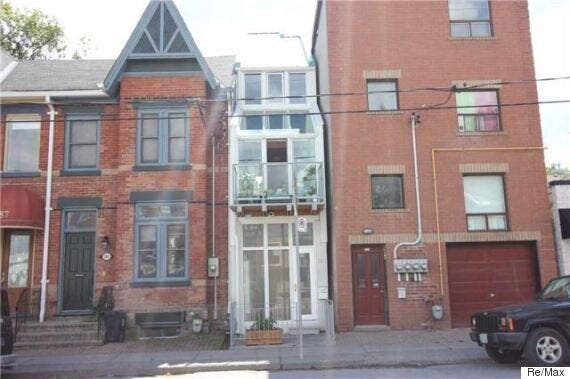 The 1,000-square-foot property features two bedrooms and three bathrooms, as well as a sauna and numerous features like granite countertops and a cathedral ceiling.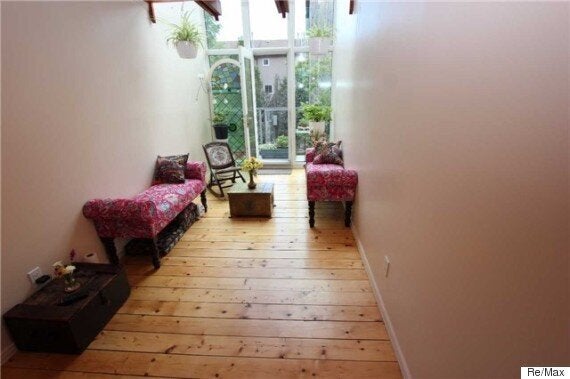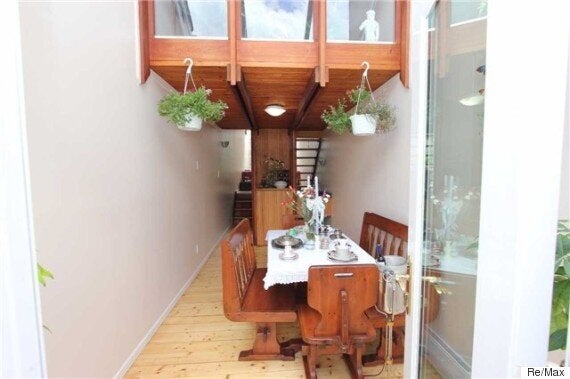 Easily one of the best features of the property is its landscaped back yard — not an easy thing to score in downtown Toronto these days, at any price.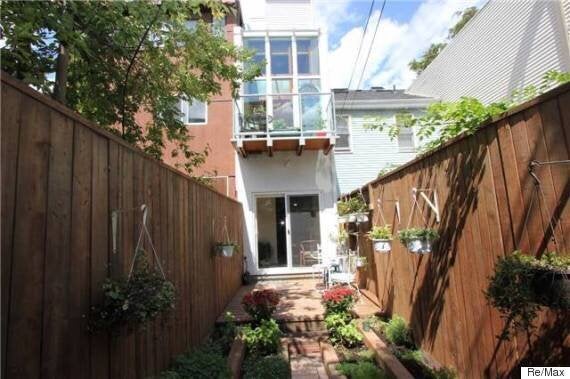 "Do you want a cookie-cutter home like everybody has, or do you want something uniquely your own?" he asked.
For you iconoclasts who want something "uniquely your own," the listing is here. Just make sure your stuff can fit through the door.
Check out more pics of 383 Shuter St.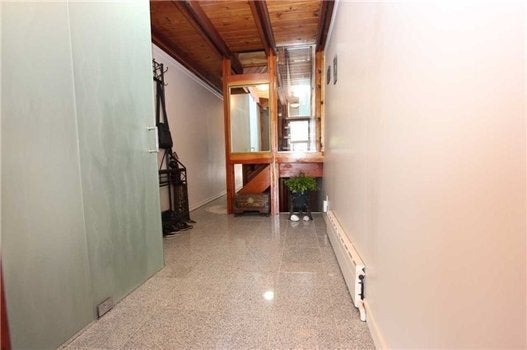 Narrow House For Sale In Toronto