Cpl. Nathan Cirillo loved taking his dogs to run and play at Cinema Park in Hamilton, Ont.
Today, the park bears his name, almost one year after the Canadian reservist was killed in a shooting at the National War Memorial in Ottawa.
The park was dedicated to Cirillo, a Hamilton-based member of the Argyll and Sutherland Highlanders of Canada, in an emotional ceremony that saw people bring their dogs out on Tuesday, The Hamilton Spectator reported.
Hamilton Coun. Lloyd Ferguson hosted the event; it was he who took the idea of re-naming the park to the city after constituents had suggested it to him, the Spectator said.
Cirillo's mother Katherine, son Marcus, and sisters Natasha and Nicole attended along with his dogs, Jagger and Kaya.
A family statement was read out by Ron Foxcroft, an honourary colonel with the Argyll and Sutherland Highlanders.
A march in Cirillo's memory also took place at Bayfront Park Wednesday:
Two beams of light shone there in his honour:
The shootings led to an outpouring of emotion from across Canada.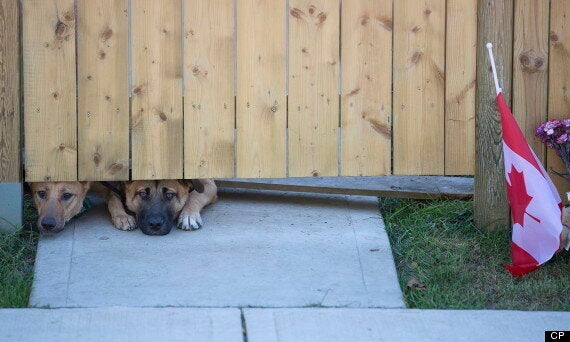 Dogs peek out from under a gate at the Cirillo family home in Hamilton, Ontario near flowers and flags that have been left on Thursday, Oct. 23, 2014. (Peter Power/The Canadian Press)
It raised more than $300,000 in its first three days.
Here are more images from the ceremony: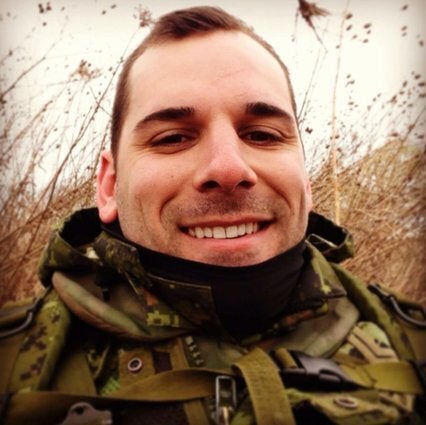 Fallen Soldier Nathan Cirillo
Popular in the Community