Cpl. Nathan Cirillo, 24, was shot by a gunman while standing guard with another soldier at the monument Wednesday morning.
He had a young son, his friend Marie Michele told CBC News.
"Nathan was a good man. He would give anything to anyone," she said.
Cirillo had also worked as a fitness instructor at GoodLife Fitness before becoming a reservist and enjoyed country music, the network reported.
A Twitter user posted this photo of Cirillo at the memorial on Wednesday.
He maintained an active profile on Instagram, where he posted several photos.
Many Twitter users paid tribute to the soldier: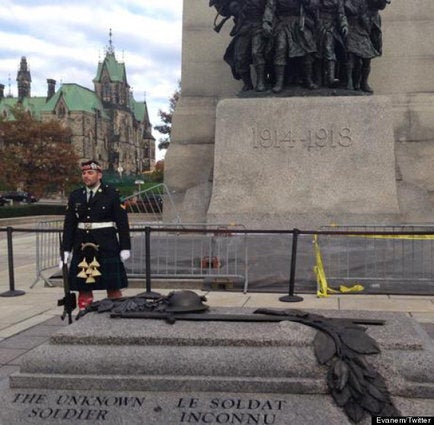 Ottawa Shooting
Popular in the Community