Oct. 22 marks the one-year anniversary of the fatal shooting on Parliament Hill of Cpl. Nathan Cirillo. Dignitaries joined friends and family of both Cirillo and Warrant Officer Patrice Vincent, who was killed on Oct. 20, 2014.
A ceremony was held at the Tomb of the Unknown Soldier to remember the two men. Among the crowd was Cirillo's son, Marcus, who was only five when his father was killed.
Sitting with his mother, aunt and two cousins, Marcus and the crowd listened to poignant words, watched wreaths being laid, heard a 21-gun salute and witnessed four CF-18 fighter jets soar overhead. "It's been one year. We continue to grieve. We continue to heal," said Gov. Gen. David Johnston.
Marcus' presence reminded us that while Nathan Cirillo was a dedicated soldier who loved to serve our country, he was also a proud father who raised Marcus on his own.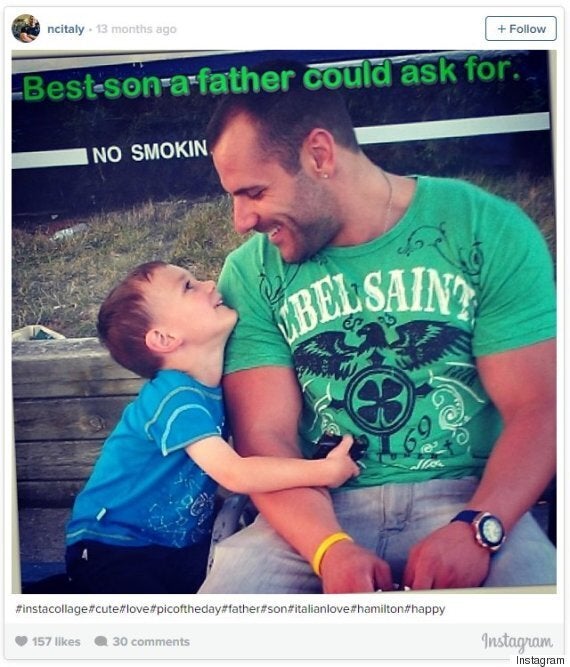 At Nathan's funeral last fall, Prime Minister Stephan Harper said: "May his son, young Marcus Daniel Cirillo, someday find comfort in the fact that our entire country looks up to his dad with pride, with gratitude, with deep abiding respect."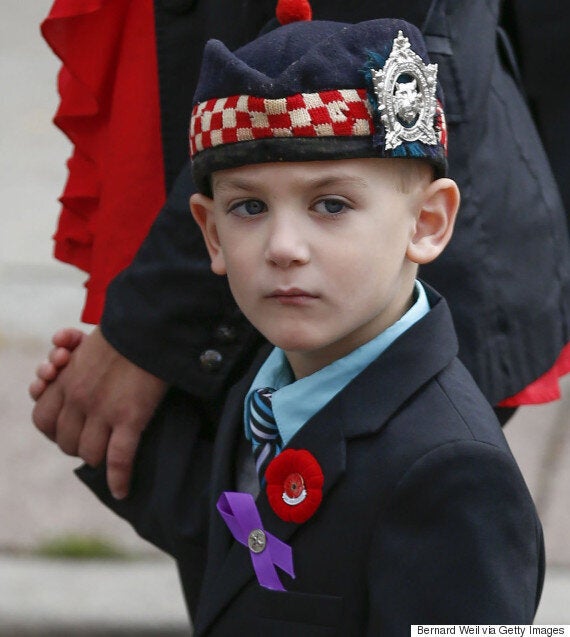 Since Nathan's death, there has been an outpouring of support for Marcus. More than $700,000 was donated to "Stand On Guard Fund" in honour of both Vincent's and Cirillo's families. A fund on Indiegogo raised nearly $400,000 and a special trust fund specifically for Marcus was created by Nathan's regiment.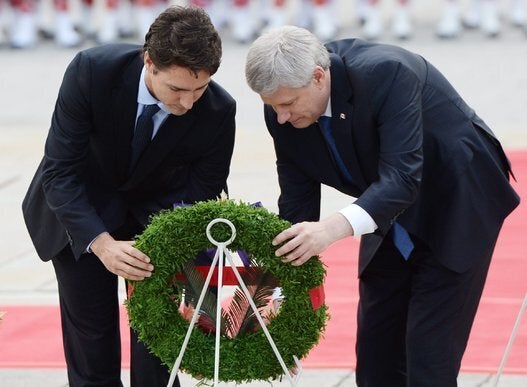 Ottawa Shooting Anniversary