Nathan Cullen's potty mouth landed him a scolding in the House of Commons Thursday as he tried to creatively express his dissatisfaction with the Liberal government's solution to so-called "cash-for-access" fundraisers.
The veteran New Democrat rose in question period to charge that Liberals have "conveniently managed to miss the entire point" of the controversy that erupted last year over the private fundraisers headlined by Prime Minister Justin Trudeau and other key ministers.
"They keep polishing that turd but it's still a turd somehow," the B.C. MP said, adding a hand gesture for good measure.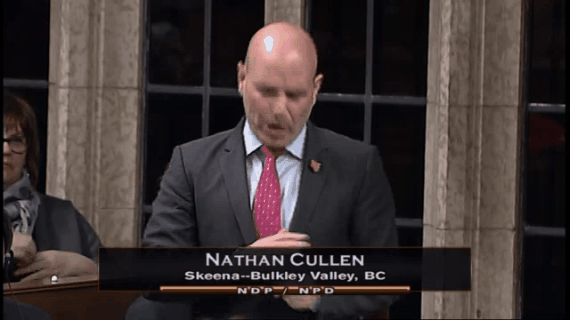 Opposition MPs argued months ago that such events gave wealthy donors preferential access to Trudeau's inner circle.
In January, the Liberals promised new legislation was coming to increase transparency for events featuring the prime minister, ministers, party leaders, and leadership contenders. In the meantime, Liberals are announcing in advance when Trudeau or other ministers hold fundraisers — which must be done in public spaces — and are pledging to release the guest lists. Media can also tag along.
But Cullen, who serves as his party's ethics critic, was cut off by House Speaker Geoff Regan as he tried to make his point that the new approach still provides the "same access to the prime minister and his cabinet" as the old one.
Taking exception to the turd quip, Regan encouraged members to be "cautious and appropriate" with their language in the Commons.
"Call 'em like you see it, Mr. Speaker," Cullen said with a smile.
'Canadians see through this'
Though the remark yielded some laughter, Cullen was stripped of his question.
Quebec MP Alexandre Boulerice was up next to point out that Trudeau will be featured at a fundraiser in Montreal Thursday night with "generous Liberal party donors." He suggested it was "hocus pocus" to pretend it wasn't privileged access.
"Honestly, do they realize Canadians see through this?" Boulerice asked.
Democratic Institutions Minister Karina Gould said the government is taking "concrete steps" to be more open and noted legislation is coming on fundraisers.
"It's always possible to raise the bar and we will continue to make the government more transparent," Gould replied.
The Canadian Press reports that registered lobbyists had paid to attend the event Trudeau is holding at the Museum of Fine Arts, but were told by the Liberal party that they could not attend. Tickets to rub shoulders with Trudeau cost $250.
With files from The Canadian Press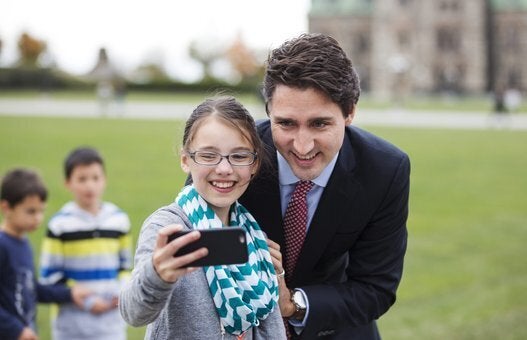 PM Trudeau Posing For Selfies
Popular in the Community