This will make you think twice before booking an aisle seat the next time you fly.
"The day before leaving, I reserved a north-facing window seat at the rear of the plane," he wrote on Facebook of his Tuesday night Air Canada flight.
From that back row he captured an intense aurora borealis show most can only ever dream of witnessing.
In a Reddit post, Starzynski said the plane was flying at an altitude of 36,000 feet (10,973 meters) when he shot the footage.
He had been expecting some northern lights activity that night, he said, and booked his seat accordingly.
He had a whole row of seats to himself, and was able to use a tripod to capture the time lapse. He watched the show in real-time through another window, he said.
The footage is truly spectacular, with the green dancing arches overhead and the lights of Canadian towns below.
Starzynski is clearly no stranger when it comes to capturing Canada's stunning natural beauty. You can follow more of his work on Instagram.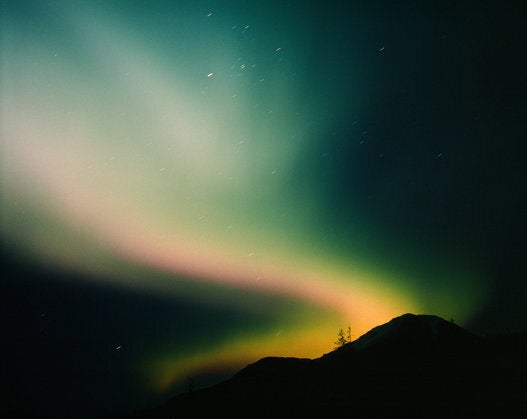 Northern Lights In Canada