A rookie Liberal MP calling for more legislative teeth to protect animals says the politics of fear shouldn't turn his private member's bill into a partisan fight.
Nathaniel Erskine-Smith, elected in the Toronto riding of Beaches-East York, has tabled a bill that he believes will bring Canada's animal welfare laws "into the 21st century."
But a veteran Conservative MP and critic has already blasted his proposed changes as "dangerous" for hunters, farmers, ranchers, and aboriginal communities.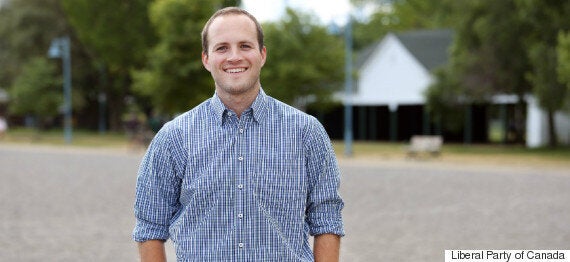 (Photo: Nathaniel Erskine-Smith/Liberal Party)
Erskine-Smith's Bill C-246 — the Modernizing Animal Protections Act — sets out to achieve three key measures that are entirely reasonable and should win broad support, he told The Huffington Post Canada Thursday.
First, it aims to end the "cruel practice of shark finning" — where the animal's fin is removed and its body discarded back into the ocean — by banning the import of the appendages. It's estimated that 100 million sharks are killed each year because of the practice.
It would also ban the sale of cat and dog fur in Canada, as the European Union and United States have already done, and require source-fur labelling for companies.
Third, the bill seeks to amend the Criminal Code to "close loopholes" related to animal abuse, fighting, negligence, and bestiality.
Erskine-Smith, a lawyer, insists he's done his homework and is just building off previous legislation introduced to the House of Commons by Liberals and New Democrats.
"I'm not re-inventing the wheel here," he said.
A previous Liberal government also attempted to update animal cruelty provisions about 15 years ago. It's something Erskine-Smith says hasn't been changed substantively since 1892.
'Gross negligence' versus 'willful'
Perhaps the biggest change to Code would be the creation of a new offence for individuals who cause unnecessary suffering to an animal by "gross negligence." As it stands, it's a crime to cause an animal pain through "willful" or deliberate neglect.
"In many cases, it can be difficult for a Crown prosecutor to prove that someone willfully intended to cause harm through neglect," he said. "So, instead, gross negligence is where there is a marked departure from a reasonable standard of conduct and an animal has unnecessarily suffered."
If passed, someone guilty of such mistreatment could spend two years behind bars.
The bill would also make it an offence to encourage or receive money for animal fights.
And it would update the definition of bestiality to mean, simply, sexual activity between a person and animal. While Erskine-Smith says that's what any reasonable person thinks it means already, a British Columbia Court of Appeal decision held that the criminal act requires penetration.
Accomplishing all this, however, will mean looking at animals as more than just property — a step that has set off alarm bells among some MPs in the past who fear such a move could jeopardize hunting rights.
Tory MP: 'Omnibus bill' poorly drafted, flawed
Manitoba Conservative MP Robert Sopuck, his party's critic for wildlife conservation and Parks Canada, released a statement last week calling the legislation "fundamentally flawed" and an "omnibus bill," because of the many laws it would change at once.
But he also expressed reservations about changing how animals are seen under the current law.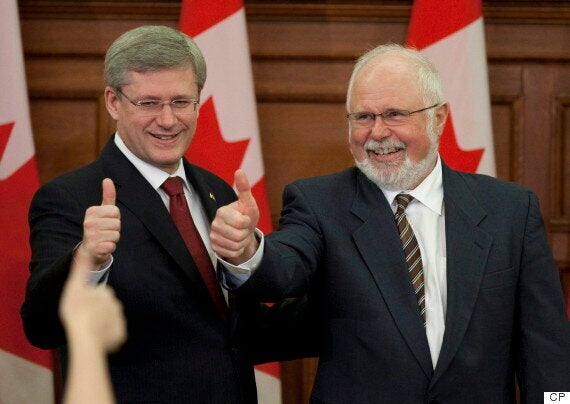 Prime Minister Stephen Harper welcomes MP Robert Sopuck to the Conservative caucus on Parliament Hill in Ottawa on Dec. 1, 2010. (Photo: Sean Kilpatrick/CP)
"This bill proposes to move animals out of the property section of the Criminal Code and place them in the public morals section," he said in the release. "Its terms are so broad that they could place all animal use in legal jeopardy."
Such a step would have "drastic implications," he said, for communities who rely on "farming, hunting, trapping, commercial fishing and angling," as well as medical researchers.
Sopuck also accused NDP MPs last year of harbouring a "radical animal rights agenda" for wanting to remove animals from the property section of the Code.
'You can't do with them whatever you like'
Erskine-Smith says that animals are obviously still property in society — "one owns a pet, one owns farm animals" — but removing them from that section would recognize animals as "quasi-property."
"They're not the same as a table, as a chair," he said. "You can't do with them whatever you like. While they are property, they are owned, you also have to treat them in a humane way."
Current laws on the books concerning animal cruelty have done nothing to hurt farming or hunting in Canada, Erskine-Smith says.
"They're not the same as a table, as a chair. You can't do with them whatever you like."
The Liberal said he sat down with Sopuck and explained how this bill won't affect farmers, hunters, or medical researchers. That's the same message he says he delivered to industry and farming associations, and one he will explain to any else with concerns.
"This bill is designed to prevent and target animal abuse, not legitimate animal use," he said, adding that farmers and hunters who abide by all the current regulations should have no concerns if this bill becomes law.
Erskine-Smith said Sopuck is trying to drive a wedge into the issue.
"It's fear-mongering to whip up a base of support and it's absolutely unnecessary," he said.
Erskine-Smith, who grew up with cats and dogs but doesn't currently have a pet, is confident that "with a lot of work," enough MPs of all stripes will get on board with his bill. The legislation has already won the endorsement of the Canadian Federation of Humane Societies.
His gambit is perhaps ambitious but Erskine-Smith says it's motivated by a desire to make the biggest possible impact as an MP.
"I'm very interested in ideas that cross political party lines, where there is cross-partisan support," he said.
"Canadians across the country — whether they're Conservative, whether they're NDP, whether they're Liberal, whether they're farmers, whether they're pet-owners — Canadians care about animal welfare."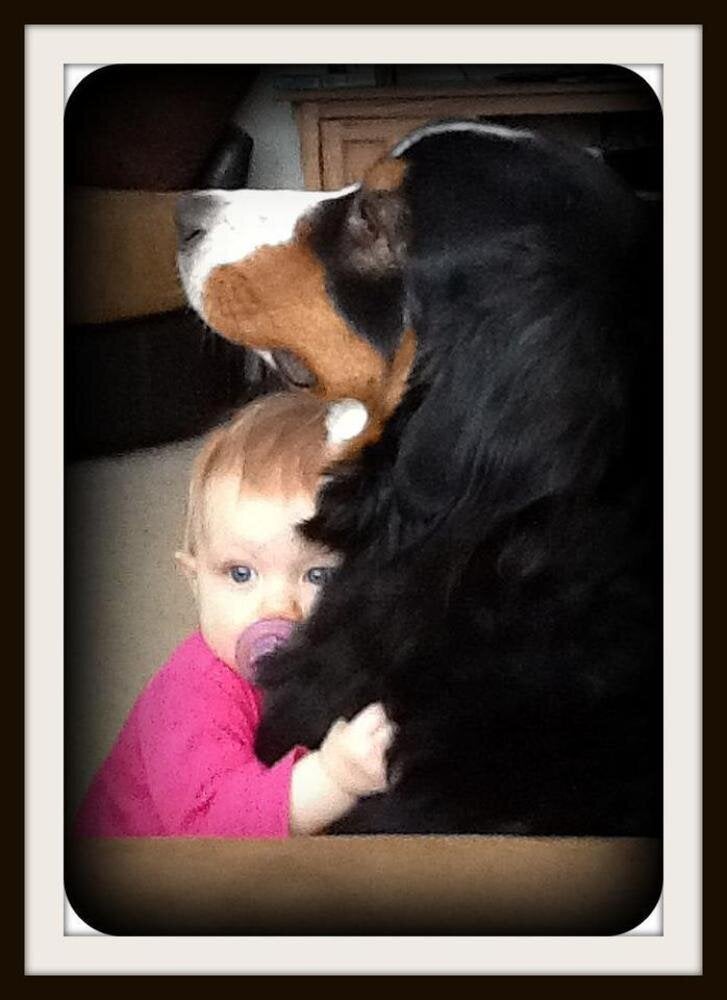 What Kids Learn From Pets