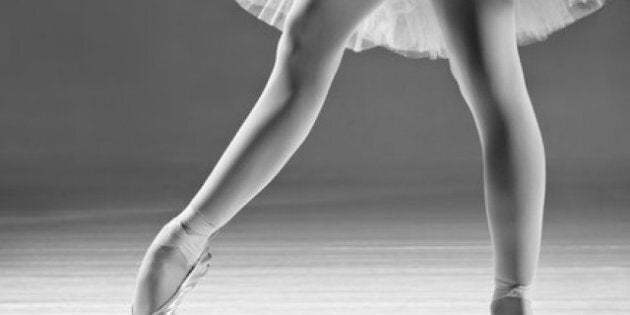 Have you ever wondered about the drive that makes you want to join a group? Do we lack friends and feel that the group is the closest experience of true friendship we will ever have? Could it be that human sociability is bottomless and more IS merrier? Or, do we simply enjoy sharing experiences with the like-minded? Whatever the reason, at the end of January, about 30 souls left the safe confines of the city of Toronto to venture to Washington D.C. to watch our favourite ballet dancers perform Alice at the Kennedy Center.
The group was varied and represented different levels of supporters of the National Ballet of Canada. There were the stalwarts whose years of service in the Patron's Council and Board were legendary. And there were the couples for whom any weekend away was an exciting break from the daily grind of rearing young children. Young and old, single and attached, male and female, we found ourselves in the Air Canada airport lounge taking notes on who travelled with carry-on luggage and who did not.
Given that the planned events for the weekend included a reception at the Canadian Embassy, two formal dinners, a tour of The Shock of the News with its National Gallery of Washington curator, a couple of luncheons, and a Saturday evening performance of Alice, the concept of carry-on luggage seemed an impossible ideal for this Camp Follower. "Where would we, and the women especially, put our shoes?" I queried. Were these people so naturally beautiful that they could travel without a large cosmetic case? I reasoned that men were able to have a small carry-on bag, for somehow the rules that governed costume changes did not apply to them. As long as they packed a shirt or two and "the smalls" (socks, underwear, and a few ties), they would be fine. But what about these fashionable and gorgeous women? I glanced uneasily at the carry-ons, envisioning their owners' days and nights spent looking increasingly wrinkled and food-stained.
It was baffling, therefore, when I spotted these same carry-on women in a different outfit for each and every event. And when I say different, I have to announce that everything changed -- from the footwear to the carried handbag, leaving this poor scribe to wonder how in the world they managed to pack. How could it be possible to squeeze two evening ensembles, one cocktail and one "other," two afternoon outfits (one more casual than the other) -- plus those all-important changes of accessories -- into one airlines' regulation-sized small suitcase? Considering this was a Washington Winter Weekend when the weather could be -- and was -- anything, this was no mean feat of spatial arrangement!
In a millisecond it became clear that learning to pack a wardrobe for three days' living into a suitcase that would fit into an overhead compartment was going to be my next great challenge. No longer would I worry about the source of the Nile or world peace. Finding evening wear that could roll into a tight coil or locating the world's smallest evening bag would be my quest. I would leave others to address the weighty problems of the day. From now on my goal was going to be more practical. I was going to lose the "heavy tag" and join the carry-on crowd.