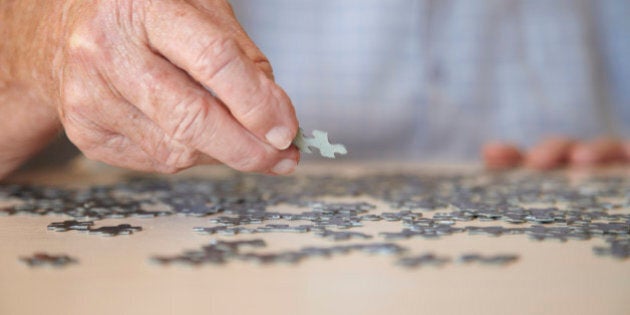 Here's the sobering truth: despite close to 40 years of substantial private and public investment, society has not come up with any meaningful medication to help those with Alzheimer's disease and related dementias.
I recently had the privilege of addressing Canada's Senate Standing Committee on Social Affairs, Science and Technology to add to the critical information being gathered as it studies the issue of dementia in society. I urged them to enact a National Dementia Strategy and Action Plan. It is my belief, as I am sure it is yours, that it is time for Canadians to start tackling brain health in the same way we as a society have proactively educated ourselves and taken action on cardiovascular health and the dangers of smoking, to name just two threats to our collective well-being.
Dementia is one of the greatest demographic challenges we've ever faced as a species. That's not just hyperbole. I said as much to the committee.
My experiences over nearly 30 years of specialization in the care of patients afflicted with Alzheimer's disease and related causes of dementia inform my outlook on this matter, and it further informed my comments to the government.
Both of my grandparents, who supported my education after the death of my father, suffered from Alzheimer's. I was their primary caregiver. I understand all too well what it means and how it feels to look after a loved one with dementia. To say it is "no easy task" is a massive understatement.
As president and CEO of a renowned residential living, healthcare, neuroscience research and education facility, I witness the herculean efforts put forth by sensitive, professional staff and by families and loved ones on a daily basis -- just as it is put forth by clinicians, therapists, caregivers and families across this land -- in caring for and treating those afflicted with dementia. Their daily interactions and positive impact on the lives of clients, residents and the community-at-large are second-to-none.
In calling on the Government of Canada to adopt a National Dementia Strategy and Action Plan, I offered some practical solutions on best ways to move forward with an educational campaign, to be added to our official health literature, just as we've done with other threats to our collective well-being.
What we are starting to understand, I explained, is that one of the reasons we are making little headway pharmacologically in treating dementia, is because we've been intervening too late in the disease process. It would be like trying to improve the nation's heart or cardiovascular health, but only developing drugs for 85-year-olds with advanced congestive heart failure. That would never improve population heart health. The same can be said for efforts to improve population brain health.
We can intervene earlier in life to try to delay the onset of dementia. That's where the bulk of the research activity is now leading us in terms of advances. But an effective, mass education campaign for the population -- as part of a National Dementia Strategy and Action Plan -- cannot happen without a concerted effort from government, at all levels.
Canadians have demonstrated that when action is required, the nation can rise to the greatest of public health challenges. Through decades-long coordinated efforts of government, academia, the life sciences and biomedical industries, we were informed about the importance of maintaining heart health and addressing risk factors (e.g., high blood pressure, obesity, and elevated cholesterol). We now appreciate the importance of staying physically active and not smoking. In sum, we helped Canadians become "Heart Smart."
We did the same with cancer. The 2015 Canadian Cancer Statistics Report notes that since 1988 "when the cancer mortality rate peaked in Canada, over 143,000 deaths have been avoided as a result of cancer prevention and control efforts." The report also praises Canada as "one of the few nations in the world with a national population-based cancer registry that covers the entire population. The information gained... is valuable for monitoring cancer patterns and serves as a source of data for health system planning and research."
Our parents and grandparents feared heart disease and cancer. Yet through focused public efforts and investments, we made great advances in prevention, diagnosis, and treatment of these threats to our well-being. For our generation and our children, we must now do the same for brain health and brain diseases like Alzheimer's. Let us now work together to adopt and implement a Canadian Dementia Strategy and Action Plan.
Dr. William E. Reichman, an internationally-known expert in geriatric mental health and dementia care, is President and Chief Executive Officer of Baycrest Health Sciences, one of the world's premier academic health sciences centers focused on aging, seniors care and brain function. Dr. Reichman is also a Professor of Psychiatry on the Faculty of Medicine at the University of Toronto.
Follow HuffPost Canada Blogs on Facebook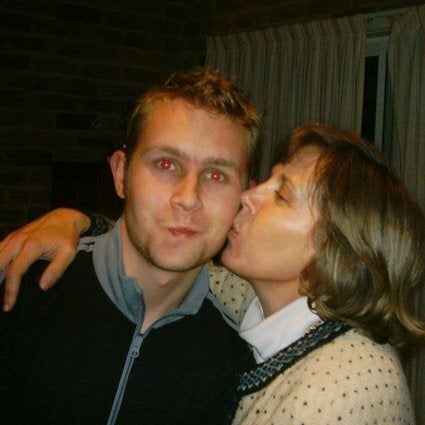 Son Shares Touching Photo Series Chronicling His Mother's Early Onset Dementia