In response to a speech U.S. President Barack Obama made last week, National Geographic created a GIF to visualize how fast Arctic sea ice is melting.
Unveiling a plan billed as the "single most important step America has ever taken in the fight against global climate change," Obama also announced a trip he'll take to the Alaskan Arctic later this month to visit communities "devastated by melting ice and rising oceans."
"Shrinking ice caps forced National Geographic to make the biggest change in its atlas since the Soviet Union broke apart," Obama said on Aug. 3 announcing his Clean Power Plan.
"He's right," National Geographic's online natural history editor Christine Dell'Amore wrote in in a post shortly after the announcement.
The society also created a GIF using a series of its own maps to show how dramatic Arctic sea ice has receded between 1999 and 2014.
Earlier this year, NASA announced the Arctic's maximum winter sea ice coverage to be its lowest on record. But according to sea ice scientist Walt Meier, it's the yearly minimum that's more interesting.
"It is highly influenced by weather and we're looking at the loss of thin, seasonal ice that is going to melt anyway in the summer and won't become part of the permanent ice cover," Meier said about yearly minimum data in a statement at the time.
"With the summertime minimum, when the extent decreases it's because we're losing the thick ice component, and that is a better indicator of warming temperatures."
"You hear reports all the time in the media about this," staff cartographer Juan José Valdés said about the changes. "Until you have a hard-copy map in your hand, the message doesn't really hit home."
In the U.S., an estimated 16.4 million Americans live in the coastal flood plain and may be impacted if sea levels rise.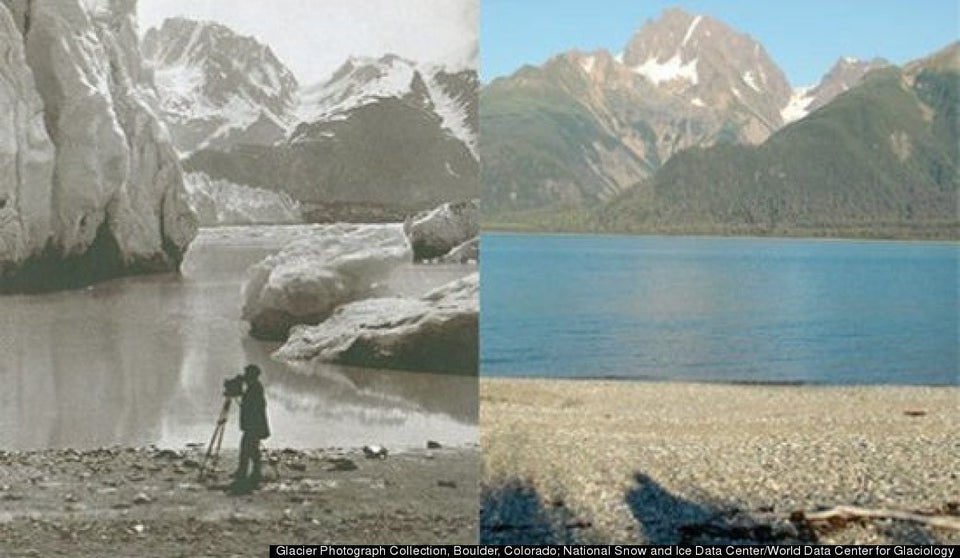 Before/After Ice Melts