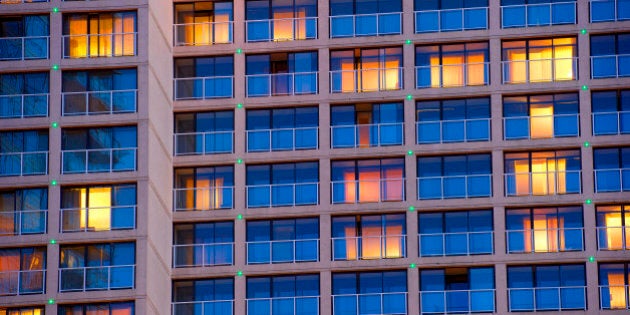 There's less than one week to go until the federal government tables its national housing strategy report on November 22, following months of consultations with the provinces and territories, industry experts and everyday Canadians.
What will, or should, our national housing strategy look like? The issues are varied and complex, involving differing provincial and regional economies, housing markets and conditions, from affordable housing to rental to homeownership.
A complete and comprehensive national housing strategy must address the full housing continuum, from social housing to market homeownership.
We went to a few expert sources of our own -- some of whom were directly involved in the government consultations -- to get some insight into what to expect.
Government Relations and Policy Adviser
Canadian Home Builders' Association
The biggest challenge in devising the national housing strategy is not that housing markets are independent. We believe the government appreciates this fact. But a true national housing strategy must address all aspects of the spectrum. It must address affordable (social) housing requirements and market-based housing.
More than 94 per cent of Canadian households currently live in privately owned homes of different tenures (including rental). A complete and comprehensive national housing strategy must address the full housing continuum, from social housing to market homeownership and everything in between. It should focus on creating a housing system where people can move up the housing continuum towards increased independence and self-sufficiency.
It is important that governments not give the impression that supporting social housing will solve the affordability problem. Providing more options and solutions for those in housing need is essential, but this will in no way resolve affordability. Addressing market-based affordability is essential, and doing so will also reduce demand on the social housing system.
Canada's diversity of housing markets -- in prices, vacancies, rents and rules -- means a "one size fits all" program would be difficult at best, impossible at worst.
One strategy that warrants further consideration involves foreign investors and keeping housing in the private/business sector, instead of institutionalizing it. Instead of stipulations imposed on those seeking to come to Canada on an Investor Class Visa, the federal government could allow purchases of multi-family residential properties, stipulating that they must provide a defined level of affordable housing for a set number of years. That is, all units must rent at the mandated price per square footage for 10 years. No alternative use is allowed and a minimum standard of building/suite condition is expected. Property management must be carried out by a local licensed professional or company.
This allows investors to safely park their money in the Canadian real estate market, and give the government the power to dictate into which markets the investments shall land (at the moment, the unaffordable markets of Vancouver and Toronto). These markets are the ones speculators are frothing over, with the greatest risk of "correction" and the biggest rewards for taking those risks.
This strategy also keeps the government out of the real estate business. Should Ottawa decide to impose regulations such as rent control or other such tactics devised to "cool" a heated market, it runs a large risk of messing with the supply of rental stock.
Investing in real estate is a business -- no one does it to lose money. If the investment lacks profit or the ability to invest is too cumbersome or difficult, investors will cease to buy inventory, and invest their capital elsewhere. This will greatly affect the number of places available to rent, demand will increase and rents and prices will climb even higher.
President, The Daniels Corporation
The biggest challenge has always been establishing that housing is both physical and social infrastructure, and that a safe and secure home for all Canadians should be a priority over investments in purely physical infrastructure.
A national strategy rests on the premise that every individual will only be able to contribute to a vibrant economy and a strong Canada if every Canadian has the platform of a stable and affordable place to call home.
A national housing strategy addresses housing challenges at all ends of income spectrum. First and foremost, however, is to ensure adequate funding to create transitional housing for the 235,000 Canadians who experience homelessness each year. It is also imperative to understand that bricks and mortar alone won't be enough, and wraparound social services will be required to positive outcomes over the long term.
Mortgage Broker, Calum Ross Mortgage
The national housing strategy needs to keep two key points in mind: affordability and sustainability. There is no "one size fits all" solution for a country with the size and diversity of Canada. We don't have one housing market; we have thousands, each with their own dynamics.
Affordability is relative to household income. Larger cities such as Toronto and Vancouver have much higher housing prices than smaller markets, but these cities are also home to many of Canada's highest-paying jobs.
Vancouver affordability is at an all-time low. Toronto has affordability metrics below the long-term average, but has seen much worse affordability in a historical context. In Calgary and Edmonton, affordability is better than the long-term average. This all illustrates that we don't have a single national housing market.
Sustainability is also a key consideration. While changes may seem prudent to prevent a valuation bubble, policies need to be broad enough to apply across all markets and prove rational in a variety of circumstances and points in the economic cycle. We can't consider only today's market conditions, and we certainly can't make changes without considering both the intended and unintended consequences. The housing sector is deeply interconnected with the overall Canadian economy, so changes must be made with caution. Slowing growth or a downturn in housing prices could have dire consequences for the overall economy.
Follow HuffPost Canada Blogs on Facebook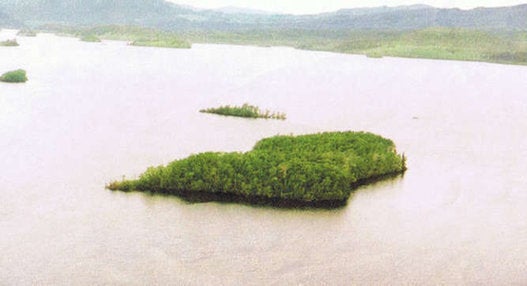 Canadian Islands That Cost Less Than A Vancouver Condo