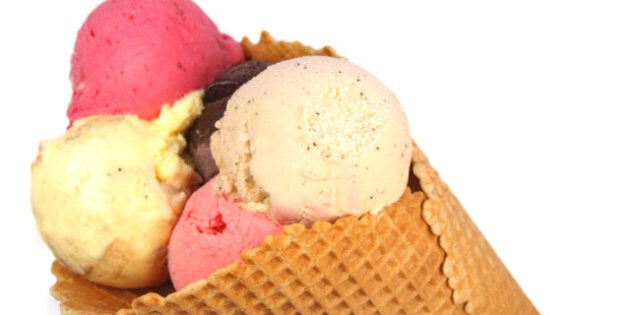 Sometimes, so-called holidays are created out of mere convenience -- say, National Hat Day in January, or National Beverage Day in May, celebrating things you'd probably be doing anyway.
Such is the case with National Ice Cream Day, celebrated on the third Sunday in July, and designated as such by no less an ice cream lover than Ronald Reagan in 1984. Now, this holiday comes at a time when, if you love the cool treat, you'll almost inevitably be eating it, but we're not about to complain about the excuse to indulge.
Much like the option Mott's Clamato took when celebrating Canada Day via booze, Cold Stone Creamery has seized this opportunity to craft up some iconic Canadian ice cream treats for your creating pleasure. The concoctions will also be available at the store's locations across the country indefinitely.
SEE: The Canadian provinces, recreated in ice cream -- taste-wise, at least: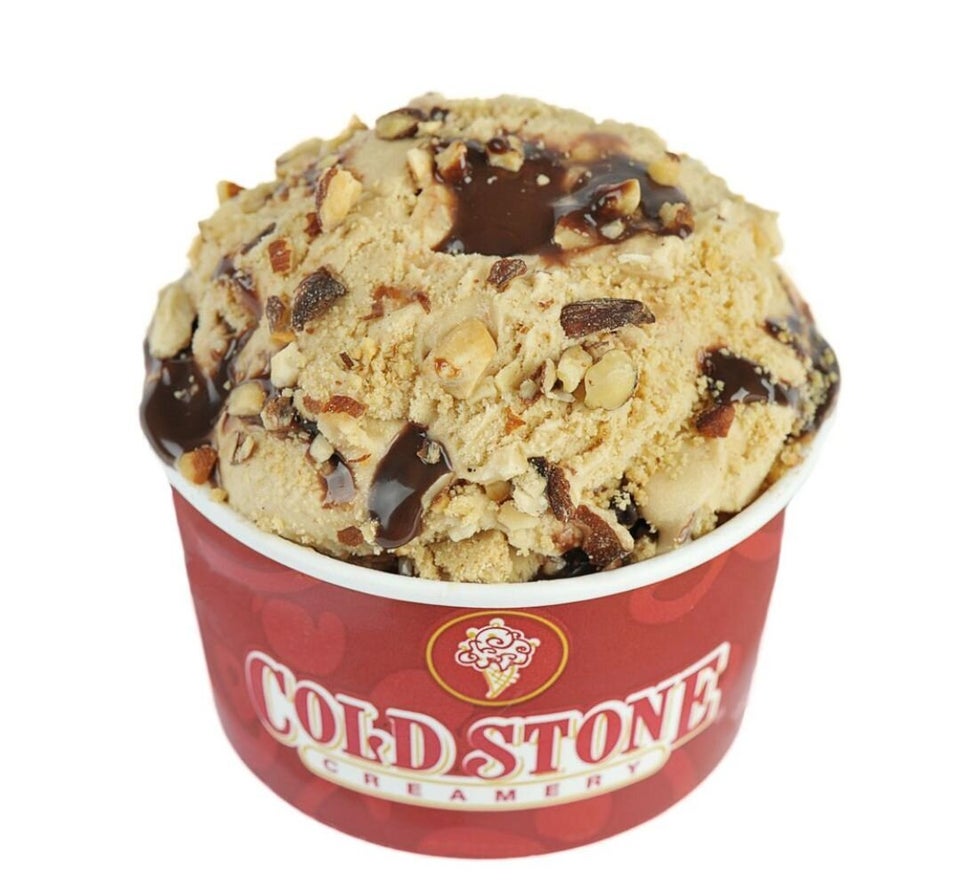 Ice Cream By Canadian Province
Created to "capture the fast-paced, hardworking oilmen of Canada's cowboy province," this cup of delicious includes coffee ice cream, fudge, graham pie crust and almonds.
British Columbia Rocky Mountain Landslide
Put together some chocolate ice cream, Oreo, chocolate chips and whipped toppings, and you have something that's meant to emulate the Rocky Mountains. To us, that just sounds like heaven -- now all we need is the view.
"As rich as Manitoba valleys and as plush as the humid air," says Cold Stone Creamery, of this creation that includes strawberry ice cream, strawberries, banana and whipped topping.
Nova Scotia Blueberry "Scone'er"
Trying to emulate Nova Scotia's rocky coastline, this Sweet Cream ice cream and graham pie crust combination takes on blueberries and almonds for texture.
New Brunswick Ploye Perfection
Show some respect for the provincial pancake with cake batter ice cream, yellow cake, strawberries and whipped topping.
Newfoundland "Cod"ton Candy Dandy
We are so relieved they went the pun route with this one instead of trying to incorporate fish into ice cream. Test out some Cotton Candy ice cream, sprinkles, gummy bears and whipped topping for your faux fish dessert.
It's hard to resist berry season in Ontario, and even more so when it comes in the form of a dollop of strawberry ice cream, strawberries, fudge, and -- wait for it -- brownie.
P.E.I. Rocky Road To "Heaven-lea"
Avoiding the usual redhead jokes associated with our favourite tiny island, this concoction consists of chocolate ice cream, almonds, fudge and chocolate chips.
Quebec La Poutine Gourmand
We've seen dessert poutine before, but we always appreciate a dish paying homage to our beloved late-night guilty pleasure. Put together French Vanilla ice cream, chocolate shavings pecans (for the curds?), and caramel sauce -- which yes, probably tastes better than gravy on ice cream.
Saskatchewan Wheat King Coronation
This could be our favourite of the combinations, based on taste alone -- this one puts together cake batter ice cream, caramel, yellow cake and -- oh yes -- Skor bar.
Popular in the Community