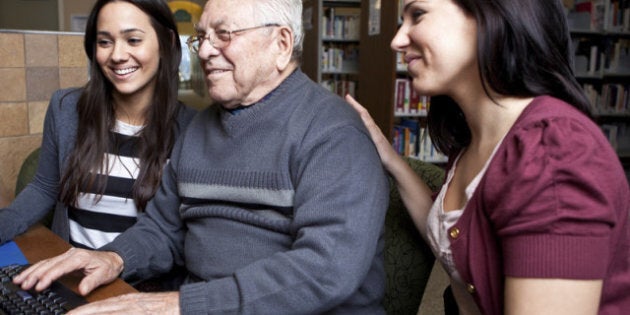 A day to recognize the philanthropic achievements of volunteers, fundraisers, charities and organizations? How Canadian.
And now, it's official: Canada has become the first country to permanently recognize November 15 as National Philanthropy Day. Parliament passed Bill S-201 on November 5 to approve the day's designation. Citizens around the world and in Canada have been honouring the day unofficially since 1986.
"People working together for a common good, whether through donating money or volunteering their labour, is a defining value of our country," said Conservative MP Scott Armstrong in support of the bill at the time it passed.
And there are stats to back up his claim: Almost half of all Canadians volunteer, according to StatsCan's Giving Volunteering and Participating survey. In 2010, 47% of Canadians volunteered, giving 2.1 billion hours of their time annually for an equivalent of 1.1 million jobs performed through volunteering.
Among the main reasons people give their time and donations? Ninety-three per cent want to make a contribution to the community, and 89 per cent feel compassion for those in need. Noble reasons to make National Philanthropy Day official.
Here's how people and organizations in Canada and around the world are recognizing the day on Twitter:
Popular in the Community