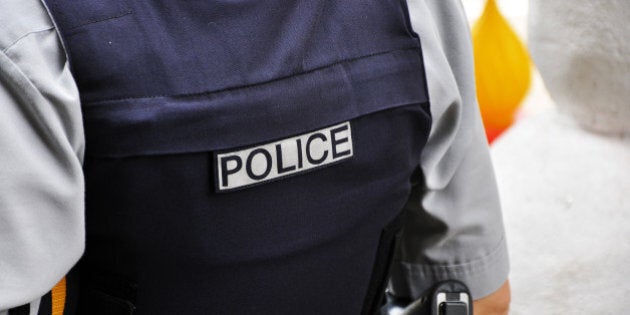 When it comes to national security -- rules governing everything from when you can be arrested to when the government can spy on your email -- the RCMP feels that its voice and the voices of other law enforcement agencies aren't being heard in the government's public consultation on national security, which runs online until midnight PST tonight (Thursday, December 15).
"So far, [the debate] appears to be driven very much from one side, which is those that would like more privacy and more anonymity," RCMP Chief Supt. Jeff Adam told the CBC and Toronto Star in November. The interview was part of a joint series on how police feel they are losing the tech race to criminals who they say are "going dark" behind encryption -- a claim that has been heavily disputed, even by the Star's editorial board.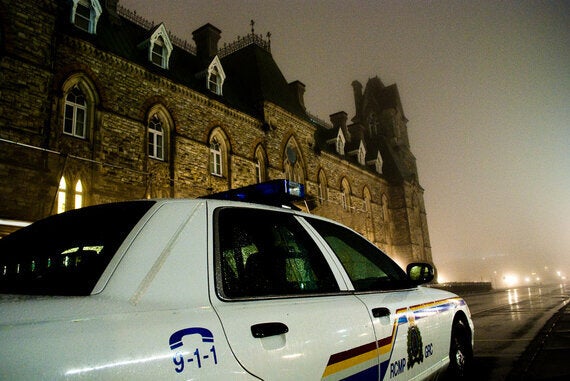 While the RCMP feels its voice isn't being heard, as soon as the online consultation was published, human rights and privacy organizations cried foul. They pointed to leading questions, hypothetical scenarios provided without evidence, and a questionable background document that all seemed to lay out an argument not only in support of the most problematic powers introduced in Bill C-51, but for bringing in concerning new police powers as well.
Could something so weighted towards police powers have truly excluded the police? As Vice Canada reporter Justin Ling has shown, it would appear law enforcement's voice has been there all along.
Police voices were already at the heart of the process.
A memo from last February shows that as far back as last winter, the RCMP was strategizing on getting new powers. In the memo, they lay out their plan for creating a "new public narrative" around national security, including four themes that weigh heavily on the framing of the national security consultation. As Ling explains it, they are:
A lack of interception hardware on Canadian telecommunication networks,
The use of encryption to protect communications,
The deletion of user data by companies,
And the inability to obtain users' data hosted in some foreign countries.
Even a casual read of the consultation and supporting documents reveal how important these four perceived concerns are to the government.
So really, there was no need to have major media grant them a platform: police voices were already at the heart of the process.
So how can we make sure we swing the balance back? Until midnight tonight, December 15, anyone can share their thoughts by filling out the online consultation, or by sending an email to ps.nsconsultation-consultationsn.sp@canada.ca. Whether you want to call on the government to once and for all "kill Bill C-51" or want to dig into the nuances of how banks report suspicious financial transactions to the government, now is your chance.
At the International Civil Liberties Monitoring Group (ICLMG), we think there are a lot of reasons to share your concerns, including:
Undoing new laws that threaten freedom of expression under the guise of limiting the promotion of terrorism
Protecting our right to privacy from new rules that give government agencies unprecedented power to share our private information between themselves and with foreign authorities
Preventing police and spy agencies from obtaining new powers that would violate our privacy, including obtaining Basic Subscribers Information (BSI) without a warrant, weakening encryption, intercepting a vast array of our communications, and forcing telecom companies into bulk data retention.
Bringing in a greater, integrated and independent review mechanism for all of Canada's national security bodies. Right now only three out of twenty have independent review, and they are forced to work in silos, unable to examine the work or other agencies even when operations overlap.
Repealing the no-fly list which has proven ineffective and resulted in an untold number of false positives -- including over 50 children
Ensuring the government focuses on reducing all forms of violence and increasing equality for all communities, rather than further marginalizing Muslim, Arab and other racialized communities.
Many of the questions are technical and obscure, and not everyone is a national security expert. That's why the ICLMG, along with several other groups, have put together guides to help decipher and answer the questions.
You can find the ICLMG's responses here. Feel free to re-use and adapt them for your own answers.
Open Media has created a tool focusing on protecting privacy rights here.
The government has said it wants to hear from us. And the only way to make sure our voices are heard loud and clear is by sending in as many messages by midnight tonight, December 15. Together, we can make sure to do away with invasive spying and the criminalization of dissent, and put our laws to work protecting civil liberties and human rights.
Follow HuffPost Canada Blogs on Facebook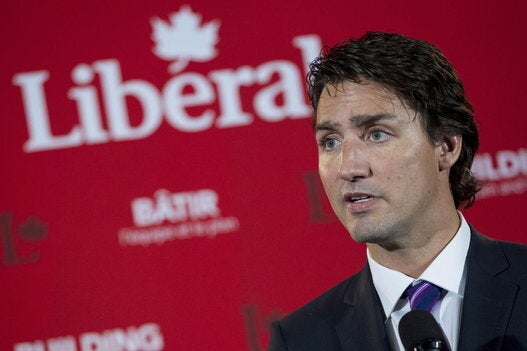 What Liberals Would Change About Bill C-51