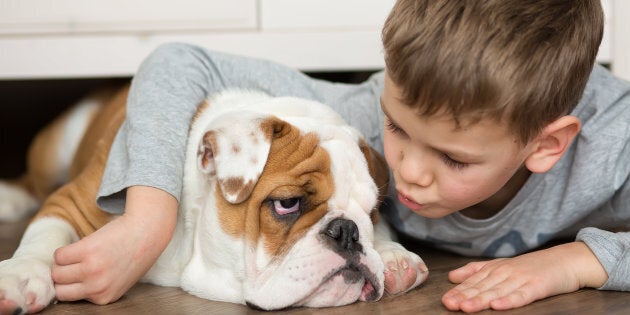 File this one under "Yes, this is real."
A Victoria, B.C. naturopath is facing a storm of online criticism after she posted an article claiming she treated a four-year-old boy's aggression and behavioural problems with a remedy made from rabid dog saliva. Dr. Anke Zimmermann, who has been in practice for 26 years, posted in February that it was a "very interesting case."
"Why are some kids so aggressive? Maybe they were bitten by a dog! This four-year-old boy with sleep and behavioural problems, including aggression and violence towards school mates as well as hiding under tables and growling, improved dramatically with a remedy made from a rabid dog's saliva," Zimmermann wrote in a Facebook post that linked to an article about the case.
In her article, Zimmermann concludes that the boy was "obviously in a dog state."
Growling, werewolves, and red meat
Zimmermann wrote on her website that when she first met the boy, Jonah, he had issues falling asleep, partly because he was afraid of werewolves. He was also afraid of a wolf puppet Zimmermann had in her office, she noted.
At school, Jonah would "hide under tables and growl at people," Zimmermann wrote.
"At this point I asked his mother if Jonah had ever been bitten by a dog. Indeed, the answer was yes, he was bitten when he was two years old by a dog on a beach. The dog bit his hand because he wanted the food Jonah had. The bite broke the skin," she wrote.
Zimmermann also noted that Jonah "breathes in a loud way," and in a history taken from his mother, noted that "he likes meat, especially hamburgers, hot dogs, red meat and meatballs." Jonah's mother also told her that the boy doesn't like to be cuddled, but "will come up to me and sniff me, nuzzle me and lick me like a dog," Zimmermann wrote.
Popular in the Community