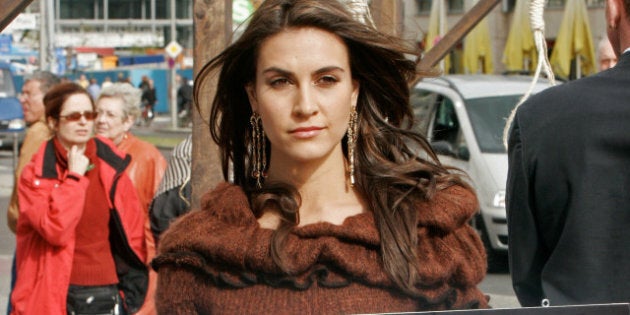 Nazanin Afshin-Jam was recently the subject of an offensive tweet from the account of a prominent Iranian-American journalist Hooman Majd.
"F***ing a Canadian minister doesn't make you Canadian, azizam. Come back to papa..." the July 13 tweet, which has since been deleted, read.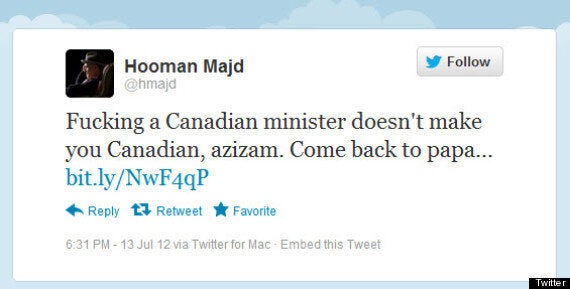 Majd, the grandson of an Ayatollah, has served as a translator for former Iranian president Mohammad Khatami and current President Mahmoud Ahmadinejad on visits to the UN in New York. The Amazon listing for his most recent book, "The Ayatollahs' Democracy. An Iranian Challenge", touts his "privileged access to the Iranian power elite."
Various Twitter users, however, have argued that the fact the tweet originated from the same application regularly used by Mahd and that it was so quickly deleted, only to be followed by more tweets about Afshin-Jam, suggests the account was not hacked. You can see the Twitter debate in the slideshow at the bottom of this story.
Afshin-Jam has been a prominent critic of the Iranian regime. Her family fled her country of birth in 1979 after the Islamic Revolution there, but not before her father was jailed and tortured.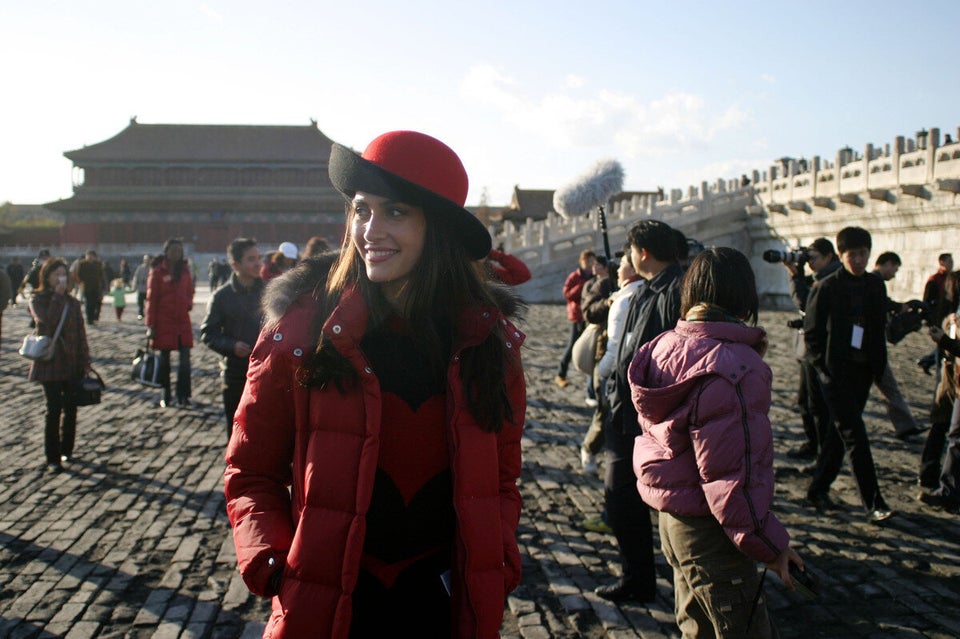 Nazanin Afshin-Jam