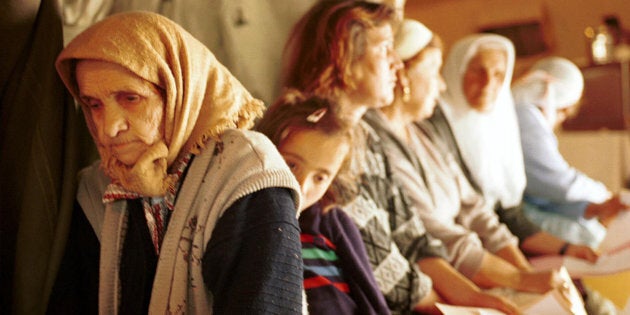 Have you ever heard of NCDs? If you haven't, you aren't alone: non-communicable diseases or NCDs are a crucial health issue, but not the best known. Worse, NCDs have a serious public relations issue: just try to say non-communicable diseases five times fast. It is also hard to describe what a disease group is by explaining... what it is not! Apart from not being infectious, or not being transmissible, what are NCDs?
NCDs are generally considered to be a group of four diseases: diabetes, cancer, cardiovascular disease, and chronic lung disease. It further complicates things that those four diseases are actually four groups of diseases. So NCDs is a group... of groups of diseases.
Although there is some debate about adding other conditions to this "pool" of diseases, the argument is that those "big four" NCDs have a lot in common. They share four main risk factors: smoking, alcohol use, physical inactivity, and unhealthy diet. By treating the main NCDs as a group we can try to act on these common risk factors and see benefits across the group of diseases, which is a powerful way to improve health.
In fact, it is tempting to look at this short list of four risk factors are think that we should just all eat better, move more, and refrain from alcohol and tobacco, and NCDs will be a thing of the past.
Those risk factors are not the whole story though, as pollution, smoke from indoor stoves or second-hand smoke, certain infections, and malnutrition are also all risk factors. Those health risks are more prevalent in low-income countries and settings, often directly linked to poverty, are disproportionately borne by women.
That NCDs are one of the biggest health issues of our time, if not the biggest, is pretty clear. More than two thirds of deaths in the world today are due to NCDs, and up to 80 per cent occur in low and middle-income countries. NCDs are not a disease of "the rich and the West"—they are now global diseases affecting people in all countries of the world, and at all ages. NCDs often affect young and middle-aged adults; even children are not spared, as childhood cancers and asthma are NCDs that take a serious toll. The social impact is devastating, reaching far beyond the people who are ill. Treatment costs, for example, can be catastrophic for families.
So where do we start in our efforts to combat NCDs? Take tobacco, a major risk factor. Tobacco is the most addictive product sold today, and most smokers start using it as children. We know that, and we still allow marketing to young people. This is a serious policy issue, not an individual one. How much does tobacco cost? Where and how easily is it sold? Who can buy it? Is it flavoured? Is there direct marketing via billboards and ads? Similar questions arise for unhealthy food products and alcohol products. A wide range of social and commercial determinants affect people's access and choices.
NCDs also have the ability to break the bank, both with the cost of caring for people who are ill and the large economic impact of premature mortality. The good news is that 15 per cent of this NCD burden can be avoided with core investments in public health, particularly around tobacco control and alcohol. We can save lives and reduce health care costs by investing in effective prevention, instead of simple telling people to "make better choices" while not acting on their environment.
Finally, the potential for co-benefits is enormous: for example, eating a more local and plant-based diet is beneficial for both mitigating climate change and reducing NCDs; switching to active transport and public transit – which should be supported by adequate infrastructure and policy – is also good for both the planet's health and ours. This list could go on.
NCDs might be both the health issue of the century and a fairly misunderstood health crisis, but the potential for change is immense. If we look beyond easy – and inaccurate – blame and "lifestyle" rhetoric, we have the potential to create healthier environments and communities, with more opportunities for healthy food, easily accessible physical activity and clean air. We would then see the benefits in reducing NCDs, but on addressing climate change, improving mental health, and building stronger communities.
If we want to fight NCDs, we must move beyond telling people to make better individual choices and act on those environments. This would result in fewer NCDs worldwide and a better world for all of us.
Dr. Geneviève Bois is a physician from Montreal, working in rural Québec, with experience in the field of NCDs and especially tobacco. She is a former board member of the Canadian Society for International Health, and presented on NCDs at the Student and Young Professional Summit that preceded the Canadian Conference on Global Health.