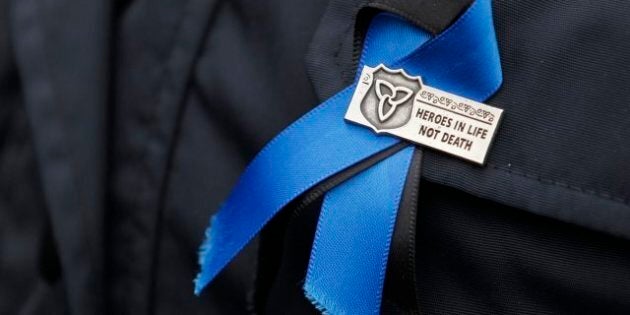 There are those who feel that the NCR decision was the right, though imperfect one.
And there are those who are angered by the verdict. They feel that justice was not done, that the jury was duped, and worst of all, that Kachkar's life is going to be spared while that of his victim was not.
To them, a finding of "not criminally responsible" is equal to a full acquittal, a get-out-of-jail free card, a verdict of no repercussions for Kachkar and his actions.
But an NCR finding is not tantamount to escaping justice. And it is not a ticket to freedom. It is the best, albeit imperfect, response that we have to people whose severe mental illness rendered them incapable of formulating the kind of intent that we believe is necessary before someone can be convicted of a criminal offence.
What does an NCR finding really mean?
In legal terms, an NCR finding means that the person who committed an act suffered from a major mental illness at the time of commission of the act, and, as a result of the illness, she or he either did not have the mental capacity to appreciate the nature and quality of the act or did not know that the act was wrong.
In layperson terms, such persons are often delusional or haunted in a manner that makes them out of touch with the reality of what they were doing or why they were doing it.
And, despite the impression that a number of highly-publicized NCR cases may leave, NCR findings are rather rare.
While many people who commit crimes often suffer from varying degrees of mental illness, most of those persons would not qualify for an NCR finding. (Neither would they want to be found NCR, given the severe consequences of such a verdict.)
Before an NCR finding is made, one or more psychiatrists meet with and assess the accused person, and examine all the information available about him from before and after the offence. The psychiatrists' conclusions, along with any other psychiatric findings, are presented to the court. The court then decides whether or not the person was NCR: whether or not the person suffered from a mental disorder, and that disorder made him or her unable to appreciate the nature and quality of his actions or render him incapable of knowing that the act was wrong.
The consequence for the NCR person, while not as draconian as a jail term, is still severe, still restrictive, and still results in deprivation of her liberty.
In theory, a person who has been found NCR is not supposed to spend any time in jail. In reality, people who have been found NCR often do spend days, weeks, or sometimes even months in jail while awaiting a bed in one of our over-burdened mental health institutions.
After a first assessment, NCR persons often spend years in a psychiatric facility in order to get treatment. They are locked up in these so-called hospitals, until such time as a Review Board deems them safe enough for some form of a leave.
The Review Board is comprised of lawyers, judges, psychiatrists or psychologists, as well as a member of the general public. When an NCR person appears before them for a review (which is currently done on an annual basis), the Review Board examines an array of information, focusing on the treatment the person has received, their progress, their current mental health and their prognosis. The Board considers public safety when deciding whether or not to grant the person some kind of release, be it a permanent one or in the form of escorted day passes.
Review Boards do not make their decisions casually. They know the stakes. They also know that the person before them committed the acts that they did because they were sick. Once that illness is under control, the person no longer poses a risk to society.
Keep those mentally ill people who have recovered from their disease institutionalized longer, as Bill C-54 would, and you endanger their recovery, overburden our already taxed mental health institutions, and keep others who need those beds in jails rather than in hospitals.
But as Bill C-54 and the reactions to the Kachkar verdict prove, many of us continue to look at the mentally ill with suspicion. We wonder if their illness really played a role in their behaviour. Even if we believe that it did, we are doubtful that such persons can ever really be safe. And so, we believe that the NCR finding lets guilty people get away with a horrible crime. These are understandable doubts and fears, but the available facts and data should alleviate these concerns.
In reality, a person who has been found NCR is serving an indeterminate sentence: he does not know when the sentence will come to an end. He is not free to roam in public at any time; he is institutionalized and locked up. And while he may not carry with him the stigma of a criminal conviction, he will always wear the stigma of having committed a heinous act, and of having suffered from a mental illness so severe that he lost touch with reality and committed a horrendous act. His future will forever be shaped and negatively impacted by this horrible disease and event.
The tragedy of a lost life will not be avenged through the punishment of a person who did not fully and consciously intend to cause that loss. Convicting and forever locking up Kachkar and others like him will not bring healing or justice to the victims. It will only make all of us, who do have the full use of our rational faculties, responsible for convicting a person who was too ill to recognize the nature, severity, and consequence of his actions.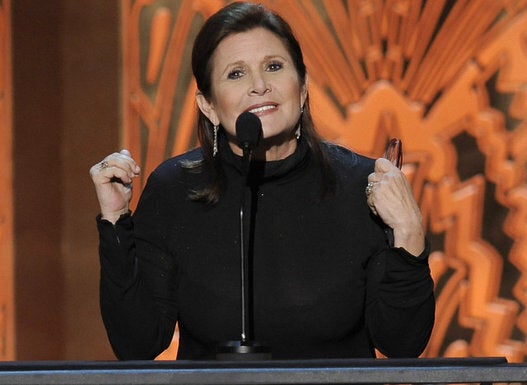 Celebrities With Bipolar Disorder
Popular in the Community