Never let it be said that Thomas Mulcair and the NDP don't have a sense of humour.
The party absolutely nailed April Fool's Day with an email that was sent to supporters Wednesday morning.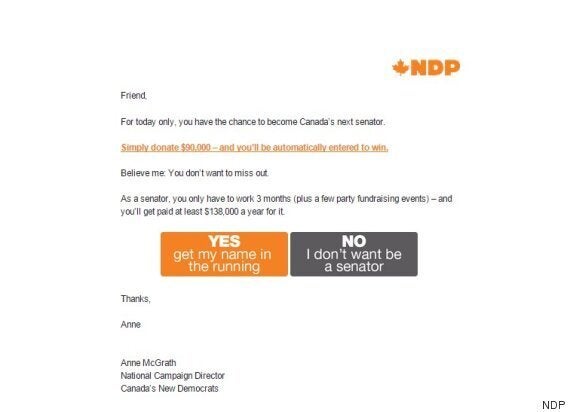 In case you have trouble reading the text, here it is:
Friend,

For today only, you have the chance to become Canada's next senator.
Regardless of whether recipients clicked "yes" or "no," they were taken to an NDP site soliciting donations. New Democrats have vowed to abolish the Senate if they win the next federal election, scheduled for October.
But that wasn't the only dig that NDP members took at the Senate on Wednesday.
Tories, Liberals — you're up!