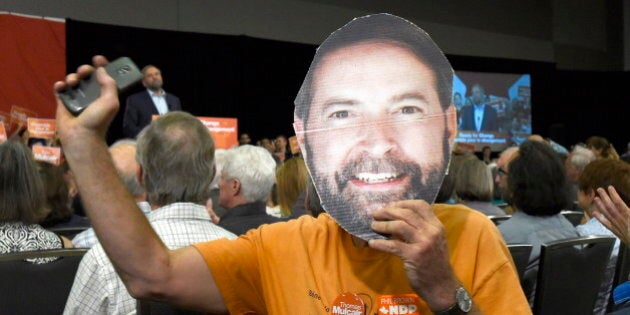 The federal NDP is continuing to widen its lead over rivals and performing strongly in three key battleground provinces, a new poll suggests.
According to numbers released Thursday from Forum Research, Thomas Mulcair's party would come away with 36 per cent of the vote if an election were held today. Stephen Harper's Conservatives and Justin Trudeau's Liberals would take 28 per cent each.
The Bloc Quebecois would reap in five per cent, while Elizabeth May's Green Party would take two per cent of the vote.
"The movement in the NDP's favour is slow, but it's gathering momentum," said Forum Research president Lorne Bozinoff in a release. "They're firmly in first in Quebec and B.C. and at parity in Ontario, which are three of the four biggest provinces."
Ontario, B.C., and Quebec are seat-rich battlegrounds that will be targeted by all parties in the next federal election.
Results also project a minority NDP government — 21 seats short of a majority. It's a prediction that bumps the party up 20 seats since last week.
"Even in the expectation of victory, which tends to be a lagging measure, we see the NDP have caught up to the Conservatives," said Bozinoff.
Approval ratings for Mulcair hit a record high earlier this month.
When it comes to federal leaders' current approval ratings, Muclair reigns over the others with 50 per cent support, followed by 38 per cent for Trudeau, and 30 per cent for Harper.
The Forum interactive voice response telephone poll was conducted June 22-23 and drew from a random sample of 1,268 Canadian voters. The margin of error is 3 per cent, 19 times out of 20.
Canadians are expected to head to the polls on Oct. 19.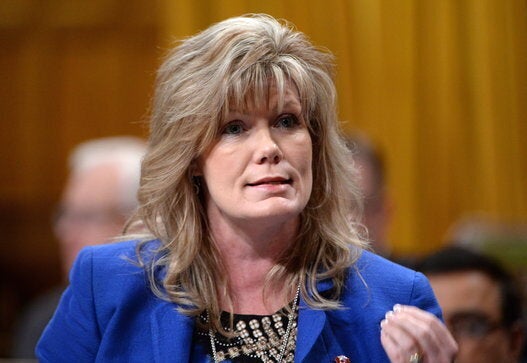 Notable MPs Who Aren't Running Again