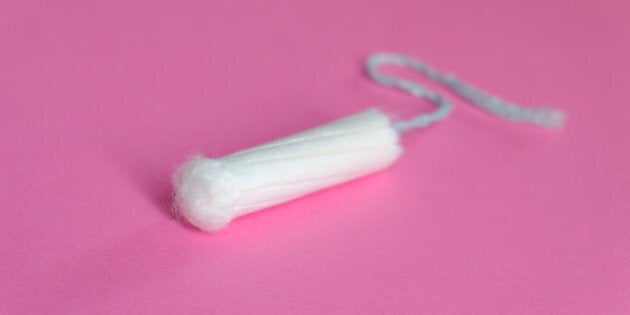 OTTAWA — NDP delegates adopted a resolution at the party's annual convention Saturday to make feminine hygiene products free.
The resolution urged the party to immediately recommended the creation of a health subsidy to make menstrual products and contraceptives available to Canadians at no cost.
"Tampon and pads should be treated just like toilet paper," said Tiffany Balducci, a party delegate from the Durham Labour Council. "They serve a similar purpose — items that tend to our everyday, normal bodily functions."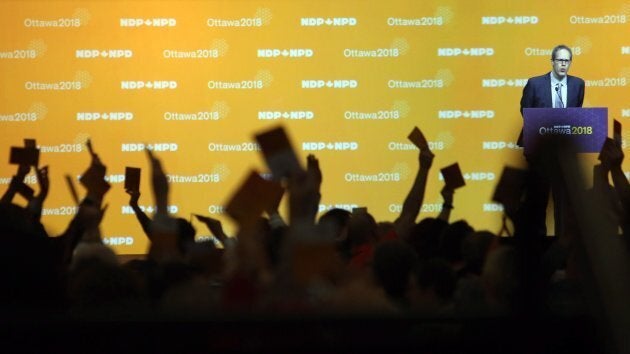 Balducci asked the delegates in Ottawa to raise their hands if they brought their own rolls of toilet paper to the convention hall. No one raised their hand. Then she said it's for "patriarchal reasons" that those who menstruate aren't offered the same considerations.
"I often wonder if men got periods how different this conversation would be," she said, highlighting that it's a feminist, working-class, and poverty issue.
Tax break on menstrual products
In 2015, the NDP tabled a motion to scrap the tax on menstrual products, calling it "unfair" and "discriminatory." It gained the support of the Conservative government.
The tax break came into effect on Canada Day of that year.
The resolution on menstrual products is part of a progressive suite of policy ideas delegates have approved so far at the convention, which wraps up Sunday.
Other resolutions that were carried include:
National dental care
Pharmacare
Decriminalization of all personal drugs.
The ideas are set to shape the party's platform ahead of next year's general election.
The convention marks the first time Jagmeet Singh will address delegates as NDP leader.
Popular in the Community