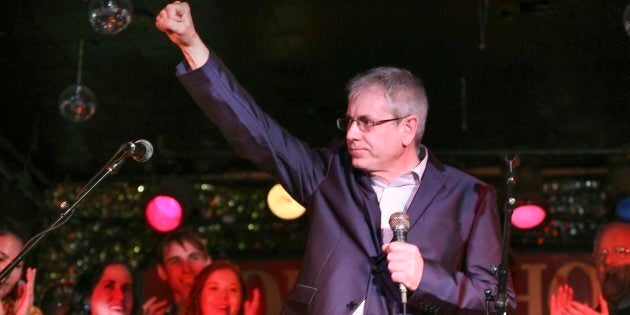 Their round faces and bright brown eyes dot the bookshelves of Charlie Angus' Parliament Hill office.
The Northern Ontario MP knows each of their names, where they were from, and how they died. Most are from his Timmins–James Bay riding.
Courtney Koostachin of Attawapiskat died of a rare cancer, probably from the benzenes that contaminate her school's grounds.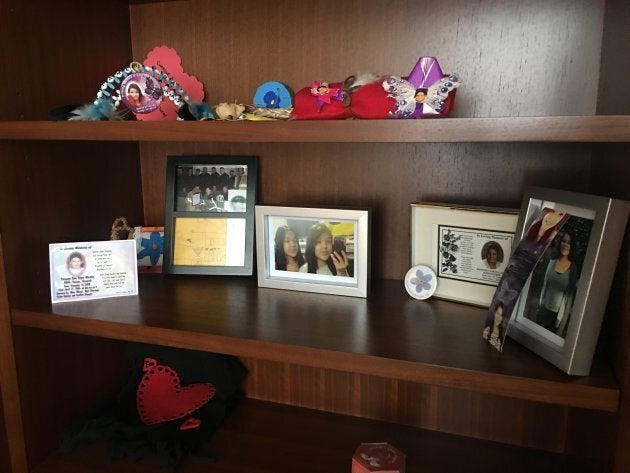 Sylvain Noel of Timmins died of cancer.
Trina Martin died in house fire in Kashechewan, a community that had no fire truck or fire-fighting equipment.
So did Chantel Fox and Jolynn Winter, both 12, from Wapekeka First Nation.
Months before the pair's January deaths, Ottawa had denied emergency funds for the Wapekeka First Nations to address a suicide pact it discovered among its youth. The Canadian Human Rights Tribunal later found that the federal government had acted so slowly in responding to Indigenous health-care needs that it had squandered "any chance of preventing" the tragedy.
Then, there is Shannen Koostachin, who died after a car accident outside of New Liskeard where she was attending high school. Koostachin lived with Angus and his family for a year while she studied.
A passionate advocate for the right to quality education for First Nations children living on reserves, she began a campaign that drew national attention. After her death, Angus continued "Shannen's Dream" to end chronic underfunding of Indigenous education; it culminated in a parliamentary motion and a new school in Attawapiskat. Koostachin's fight is the subject of one of Angus' seven books: Children of the Broken Treaty: Canada's Lost Promise and One Girl's Dream.
"How do we do that without just simply laying off 60,000 workers overnight, because that's not going to get us to our goal ... either," he said.
On another flash point, Quebec's Bill 62 — proposed legislation that would prevent women wearing the niqab or burqa from both providing and accessing government services — Angus has also walked a fine line.
He's "very wary of trusting politicians to tell women how to dress. Politicians will exploit these issues, exploit fears, exploit examples that are very, very rare to strike up fear." At the same time, he's sensitive to Quebec's experience of secularism arising from the province's Quiet Revolution.
"As national leader, I will certainly express my concern, but I also want to participate with progressive movements in Quebec," he said about any opposition that might build towards the legislation. "Let's see what these solutions are, and let's make sure that they are Charter-compliant," he said.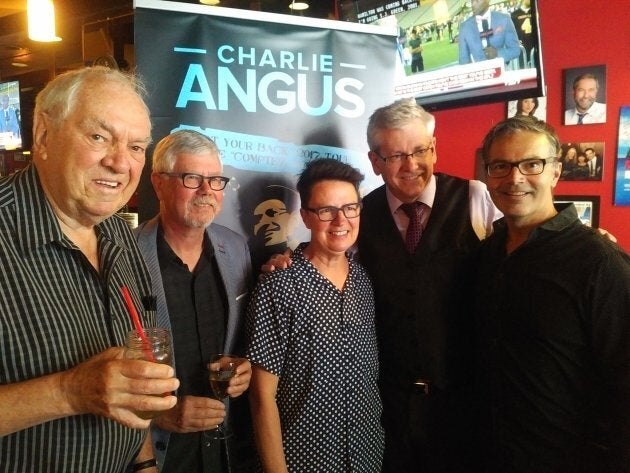 Angus said he's unsure why challenger Guy Caron, the lone Quebec MP in the race, decided to make it a leadership issue.
"We do respect the jurisdiction of Quebec, but Quebec respects the jurisdiction of the courts, and all laws have to be compliant with the Bill of Rights and the Charter," he said.
Of course, the province can always decide to invoke the notwithstanding clause.
'Leaders have to be bridge builders'
This week, Quebec NDP MP Pierre Nantel wrote an open letter saying the new NDP leader needs to respect the will of the National Assembly. The proposition Layton made to social progressives in Quebec when he asked them to join the New Democrats was based on that understanding, he told reporters gathered in Hamilton, Ont. for the party caucus and leadership showcase.
"I think it's important to recognize [that,] yes, Quebec went through a lot of trauma under the church, and, hey, I know what that's like," Angus said, referring to his troubles with his local parish. "I'm hopeful that the conversation in Quebec will play out in a way that is respectful of minority rights. And not using minority women for blaming for fear, and now that's my one concern and that's where I'll speak up.
"... Leaders have to stand up, and leaders have to be bridge builders. That's a huge responsibility, and that's something I'm trying to do in my campaign."