It's been anything but a quiet break for New Democrats as leadership contenders have been hustling across the country, vying for support all summer long.
The federal party is set to pick a new leader in the coming weeks. And speculation is building among party members and Canadian politics junkies over who will succeed outgoing leader Thomas Mulcair.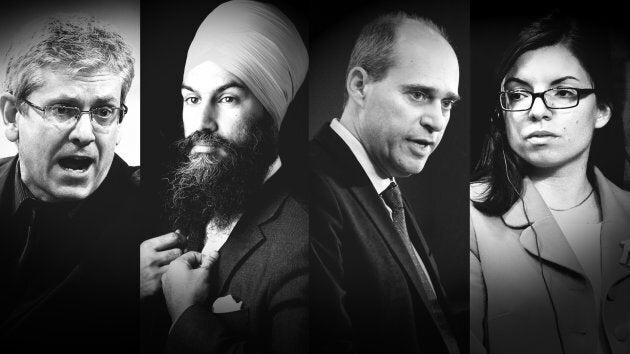 To bring the campaign action closer to you, HuffPost Canada is hosting an all-candidates debate in Toronto on Sept. 27. Our Ottawa bureau chief Althia Raj will moderate and host the live event featuring leadership hopefuls Charlie Angus, Niki Ashton, Guy Caron and Jagmeet Singh.
The federal NDP's eighth leader will have to wade through unpredictable political times and convince Canadians they have more vision and strategy than Prime Minister Justin Trudeau's Liberals and Andrew Scheer's Conservatives.
What do you want to ask the candidates? Send us your question in the comments below.
And follow us on Facebook for the live event on Wednesday, Sept. 27 in English at 7 p.m. EST and in French at 8 p.m. EST.