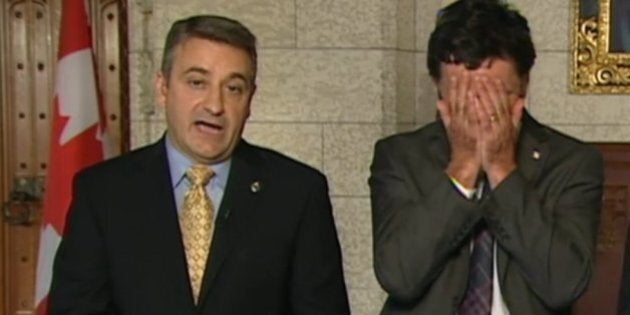 Conservative MP Paul Calandra's attempt to defend his performance in question period made an NDP rival facepalm right beside him on live TV Wednesday.
Calandra, the parliamentary secretary to the prime minister, was widely criticized and mocked this week after he responded to a straightforward question on Canada's mission in Iraq with a bizarre non-sequitur about Israel.
Calandra's off-topic answer spurred an evidently exasperated NDP Leader Thomas Mulcair to question the neutrality of the Commons Speaker for not forcing the Tory MP to respond with some relevant information.
On Wednesday night, Calandra appeared on CBC's Power & Politics with NDP foreign affairs critic Paul Dewar and Liberal foreign affairs critic Marc Garneau. The MPs discussed the ongoing fight against ISIL and Prime Minister Stephen Harper's admission to a New York business audience that the U.S. has asked Canada to provide additional help.
Near the end of the segment, the conversation shifted to how Calandra is answering questions in the House on behalf of the government. Dewar accused the Tory MP of relying on talking points from the Prime Minister's Office.
In the closing seconds, CBC host Evan Solomon asked Calandra if he felt it was his responsibility, when fielding questions on behalf of Harper, "to at least make an attempt to answer on the topic you're asked, as opposed to completely changing the topic?"
But Calandra denied he veered off course by declaring his support for Israel when asked a question about Canada's role in Iraq.
"I disagree with you that the topic was changed. The question was about foreign affairs, the question was about our fight against ISIL," he said.
Dewar facepalmed, Garneau rolled his eyes, and Solomon couldn't help but chuckle.
"Be reasonable, the topic was totally changed," Solomon said.
Dewar and Garneau both interjected as Calandra attempted to explain himself further.
"Evan, you're wasting your time," Garneau said.
Dewar's facepalm has already made something of a splash on social media.
And Dewar's reaction sparked what may turn out to be the Canadian political GIF of the year: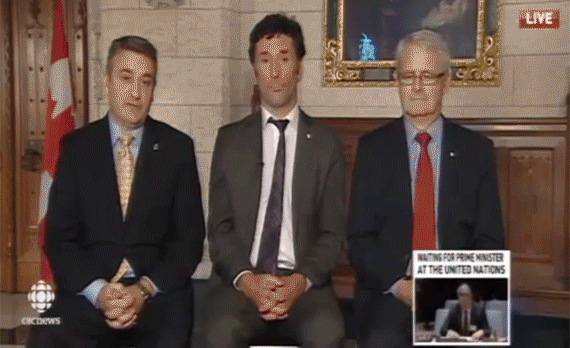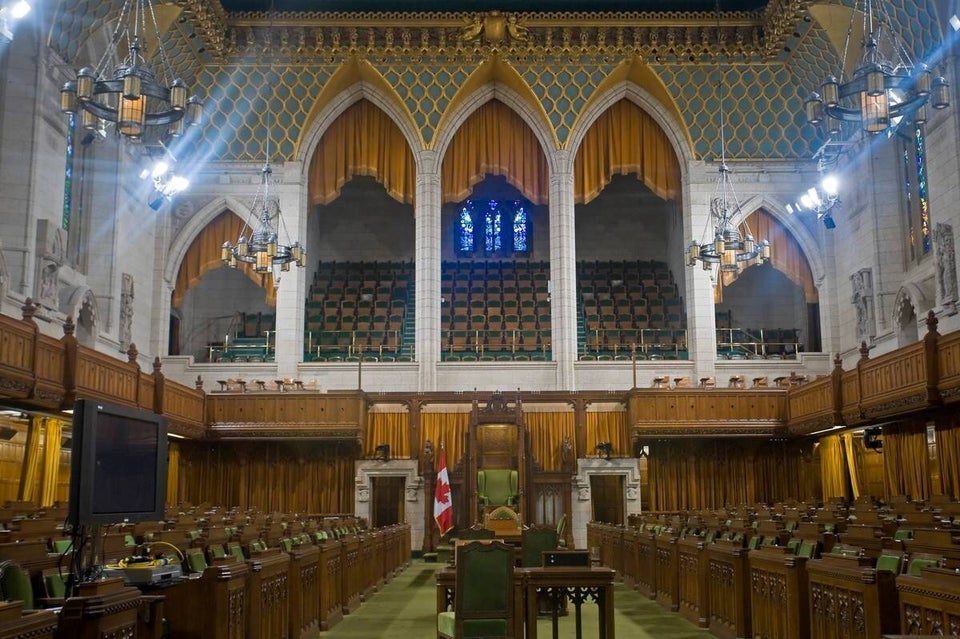 How Much Are Federal Politicians Making?