A new ad by the federal NDP takes aggressive aim at the Conservative government, targeting the bad behaviour of several high-profile Tories.
Released in English and French on Monday, the 48-second video was included in an email sent to party supporters. (Watch the ad above)
"Enough is enough," it read. "It's time for change in Ottawa."
Set to ominous background music, the ad begins with a clip from Stephen Harper's 2011 election victory party, showing him giving a double thumbs-up to the crowd while confetti rains over him. Next, the narrator rolls through a roster of notable Conservatives who have been charged, convicted, or investigated for a range of offences.
Among those highlighted are chief Conservative fundraiser Irving Gerstein, ex-adviser to the prime minister Bruce Carson, and Harper-appointed senators Mike Duffy, Pamela Wallin, and Patrick Brazeau.
Footage of the prime minister's former parliamentary secretary Dean Del Mastro's "perp walk" — being led into a police paddy wagon in shackles — is also used.
Del Mastro was sentenced in June to a month in jail after being convicted of fraud during the 2008 election.
The NDP are using the ads to appeal to voters via social media in Ontario and Western Canada — seat-rich regions where the party believes it can win support from current Conservative strongholds, the Canadian Press reports.
However others on social media said the ad was just effective.
"I would not classify this as an attack ad," said Facebook user Tom Hanrahan on the party's page, where the video was also uploaded. "Accurate, factual recitation is not only fair it is responsible."
The ad come a week before NDP Leader Thomas Mulcair sets off for an eight-day tour of crucial election battlegrounds, Ontario and Western Canada included.
With files from The Canadian Press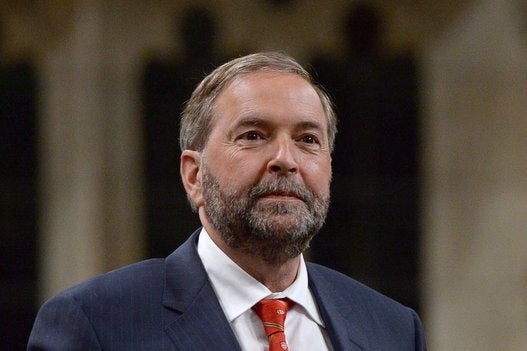 Politicians Who've Switched Allegiances