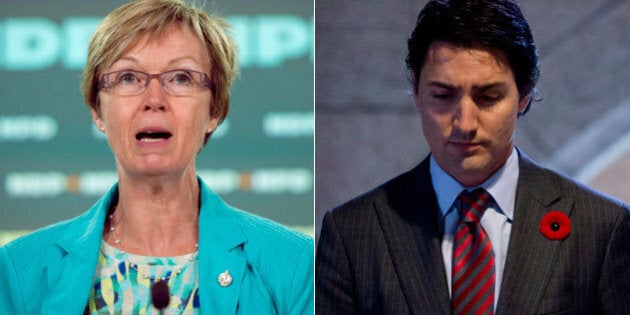 The NDP says two of their female MPs were "victimized a second time" after Liberal Leader Justin Trudeau brought to light accusations against two of his MPs without first informing the alleged victims.
The Huffington Post Canada has confirmed these allegations involve sexual harassment.
NDP whip Nycole Turmel was a guest on CBC's "Power & Politics" Wednesday just hours after Trudeau suspended Montreal MP Massimo Pacetti and Newfoundland MP Scott Andrews from caucus, pending an independent investigation of what he called "personal misconduct." Both MPs deny any wrongdoing.
Like Trudeau, Turmel did not divulge specific details of the allegations, saying she wants it discussed at the Board of Internal Economy, a secretive, multi-party committee chaired by the Speaker of the House of Commons.
But Turmel said she was feeling "very sad" about how the allegations were made public without the consent of the women.
"The persons involved, the alleged victims of this harassment or misconduct, didn't know that this would be coming," she said. "So imagine, they are victims and they are victimized a second time."
Liberal whip Judy Foote, who was also a guest on the program, raised the matter with Turmel last week after one of the alleged victims approached Trudeau directly.
When "Power & Politics" host Evan Solomon asked Turmel if anyone in the party was aware of the allegations before then, Turmel said she could not "answer that part."
Foote told Solomon the actions Liberals took were about "doing the right thing for people who are victimized."
On Thursday morning, Turmel and Green Party Leader Elizabeth May were guests on CBC Ottawa Morning. Turmel again criticized Trudeau's decision to go public with the accusations.
"What is sad in this whole story is the victims were never informed that it would be announced that day," Turmel said. "One of the victims found out through social media in the morning and you can imagine her reaction when she didn't want to come forward, she didn't want to talk about it and she learned through media."
Turmel said the alleged victims are "really upset" the accusations surfaced publicly without being informed of the situation. She told host Hallie Cotnam the NDP MPs involved told Foote they did not want this to come out publicly "without their consent."
Listen to the interview below:
NDP insiders told The Canadian Press Wednesday that the two complainants were shaken by Trudeau's decision to make the matter public, fearing their names will inevitably leak out.
Deputy NDP leader Megan Leslie told Canada AM Thursday she was "shocked" Liberals came forward with the allegations, suggesting it violated the privacy of her colleagues.
"I was extremely disappointed that they announced it," Leslie said. "I don't believe that they had the right to do that."
NDP Leader Thomas Mulcair told reporters in Whitby he received "no warning" Trudeau was going to go public with the accusations and that the women involved wanted the matter to remain confidential.
"Our No. 1 concern was to make sure that they got the help they needed and that their wishes were respected," he said.
"Those wishes included a very strong desire to keep this confidential. That was their request and we were not about to override that and make them victims a second time."
Trudeau said Thursday he felt action needed to be taken but said he took care not to disclose any information about the MPs making the allegations against members of his caucus. He confirmed he had no discussions with Mulcair and said he would leave it other others to analyze how he handled things.
"I just know that for someone to come forward to a party leader who is not their own, there is an expectation that there will be consequences," he said.
When asked if he regretted publicly suspending the MPs, Trudeau said he only regretted that the House of Commons doesn't have a proper process in place to deal with these kinds of allegations.
The Liberal leader said this week a "duty to act" led him to suspend Pacetti and Andrews. Both MPs' candidacies for the next election have also been suspended.
"It's 2014," he said at a press conference. "We have a duty to protect and encourage individuals in these situations to come forward."
With files from The Canadian Press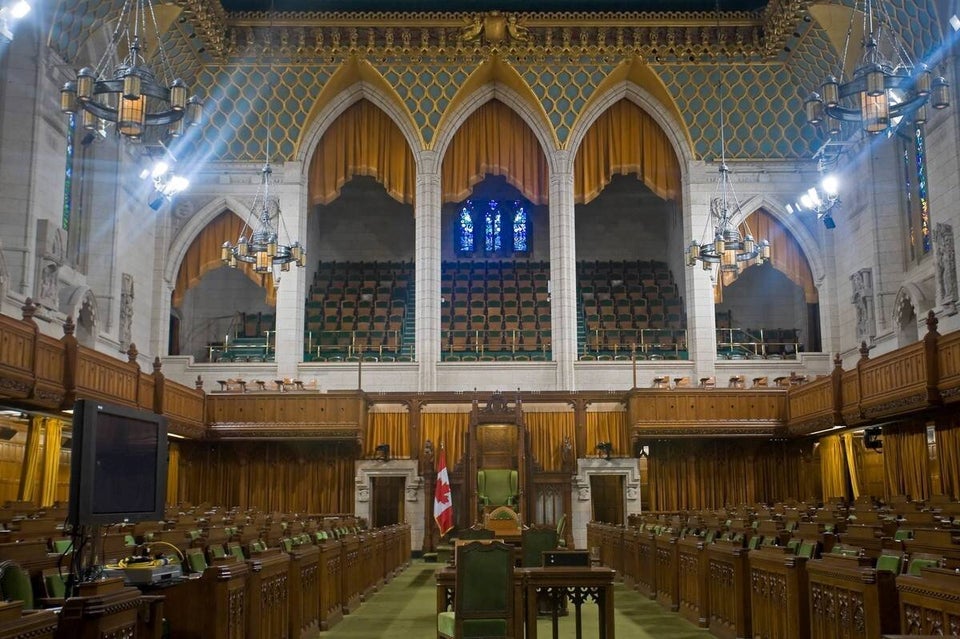 Twitter On NDP's 'Re-Victimization' Charge