Thomas Mulcair, by his own admission, is no Jack Layton.
Yet, since he took over as NDP leader in 2012, Mulcair has often been compared to his predecessor who led New Democrats to official opposition status and, mere months later, tragically succumbed to cancer.
Just last year, Liberal Leader Justin Trudeau controversially paraphrased Layton's famous last words to take a dig at Mulcair and suggest the party has changed under his leadership.
"Make no mistake, the NDP is no longer the hopeful, optimistic party of Jack Layton," Trudeau said after a byelection victory in the Quebec riding of Bourassa. "It is the negative, divisive party of Thomas Mulcair."
New Democrats beg to differ.
And, with a federal election just a year away, a new video suggests the NDP will highlight the links between Layton and Mulcair in hopes of building another "orange wave."
The slick, three-minute clip was sent to members and supporters this week, with an invitation from the party to declare they are "ready" for the next election.
Yet, the first minute-and-a-half of the video is so focused on Layton that one might be forgiven for thinking it wasn't prepared this year.
"Ottawa is broken and it's time for us to fix it," Layton is shown telling cheering supporters.
"We have here, standing shoulder to shoulder, the experienced leaders of today with decades of experience and the young Canadian leaders of tomorrow and of many years to come," Layton is again shown saying, as images of Mulcair and the late NDP leader flash on the screen.
The clip goes on to show Mulcair winning the leadership and some of his much-lauded performances in question period.
But the name of a handful of major news websites appears to be altered in the video. The Maclean's magazine site, for example, is shown as "Maclure's," while U.S. site Gawker was changed to "Shocker."
The Conservative cabinet is currently mulling a plan to change the Copyright Act so that parties can use the work of journalists in political ads, without permission.
Near the end of the clip, Layton is again shown telling supporters there is much to do and asking if they are up for it. It then cuts to Mulcair who says: "We've started something special. Now let's get the job done."
George Soule, the NDP's associate director of media, told The Huffington Post Canada that the video is all about reminding people where the party has come from, what it has achieved in opposition, and where it hopes to go next year.
"We've been written off so many times," Soule said via email. "When we elected so many 'young' candidates in 2011, when Jack passed away, when Nycole (Turmel) became our leader, when we had such a competitive leadership race, when Tom became leader.
"It's important for us to remember how strong we are, how much we've overcome and, to 'never let them tell (us) it can't be done.'"
The video is not the only clue the NDP is firmly setting its sights on 2015. On Tuesday, Mulcair will unveil the NDP's plan for a national, universal child care program, before heading on a cross-country promotional tour.
What do you think about the clip? Tell us in the comments.

With files from Althia Raj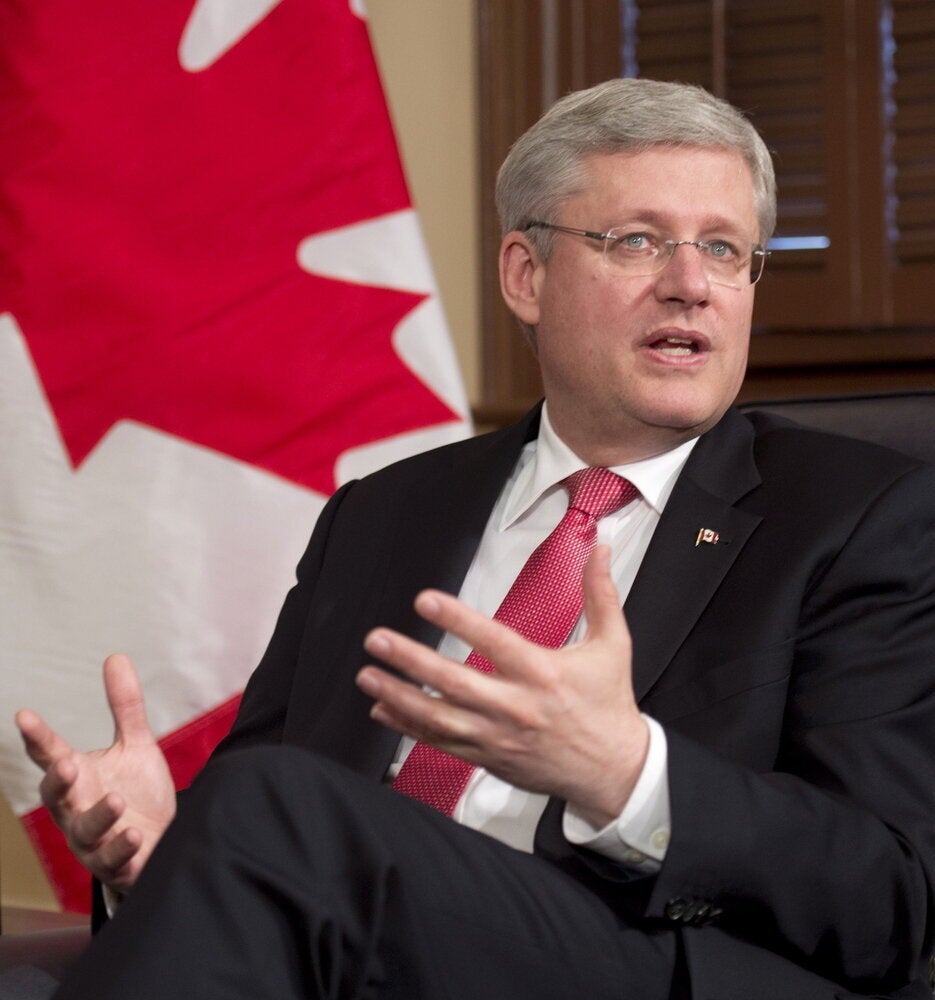 Top 10 Canadian Heroes, According To Poll