OTTAWA — The NDP wants Conservative cabinet ministers to dig deep into their own pockets and put their money where their mouth is.
Last week, Finance Minister Joe Oliver announced that after running deficits for seven of the last nine years, the Conservatives would introduce balanced-budget legislation — a promise first made in a 2013 throne speech.
Speaking to the Economic Club of Canada in Toronto, Oliver said new legislation would allow for deficits only in response to a recession or to extraordinary circumstances, such as a war or natural disaster with a cost exceeding $3 billion. If a finance minister posted a deficit outside those conditions, Oliver said, legislation would force every cabinet minister and deputy minister to take a five per cent pay cut.
In response, the NDP called on Tuesday for current and former Conservative cabinet ministers to do that retroactively and reimburse more than $2.6 million to taxpayers — what the NDP says is the combined total of five per cent salary for each cabinet minister during the years the Tories ran budgetary deficits.
"[I]f they truly believe in this legislation, let's see them apply it to their own fiscal record," NDP Treasury Board critic Mathieu Ravignat said.
By the NDP's calculations, current cabinet ministers would owe taxpayers $1.7 million, with another $900,000 coming from ministers who have already left office. In total, taxpayers would be owed $2,672,105.
As prime minister, Stephen Harper would owe taxpayers $94,202. Top cabinet ministers such as Foreign Affairs Minister Rob Nicholson, Justice Minister Peter MacKay, Industry Minister James Moore, Treasury Board President Tony Clement and Government House Leader Peter Van Loan would each owe $69,983.
The Harper Conservatives inherited at $13 billion surplus from the Liberals when they took office in 2006 but have run deficits every year since 2008. They promise to post a balanced budget next year.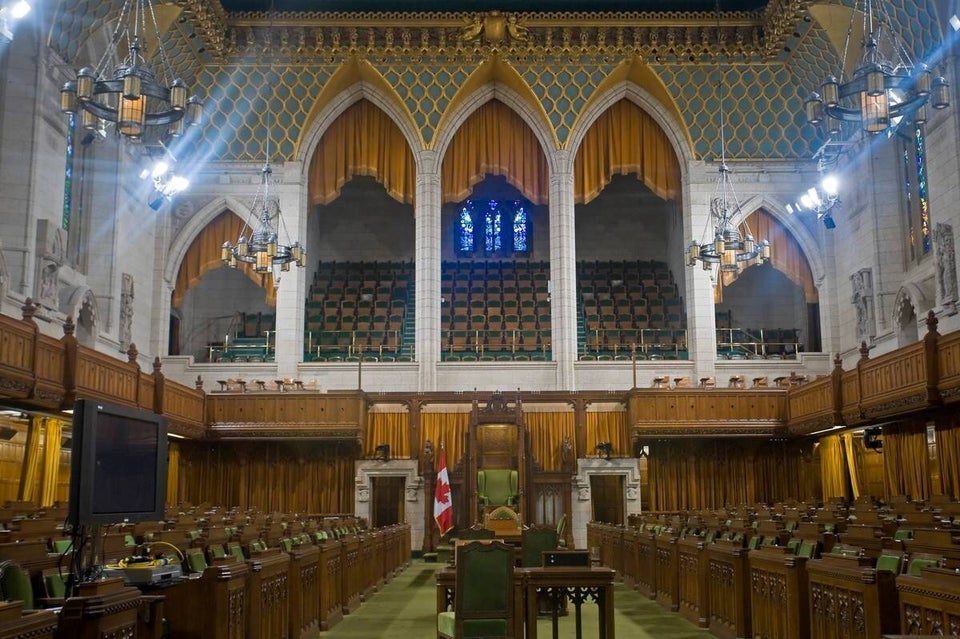 How Much Are Federal Politicians Making?