OTTAWA — NDP MP Kennedy Stewart is hoping financial incentives might induce political parties to run more female candidates.
"You don't have to be a woman to be a feminist, and I'm a feminist," he told The Huffington Post Canada. "And I can trigger one vote in the House of Commons, and this is the one I want to trigger."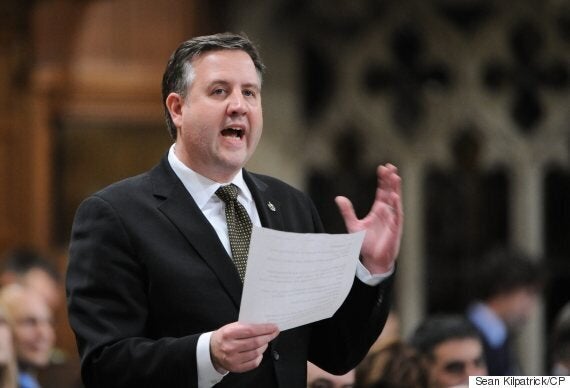 Kennedy Stewart speaks in the House of Commons in 2011. (Photo: The Canadian Press)
On Thursday, the MP for Burnaby South tabled a bill linking political parties' subsidies to more female representation. While more women want to run for office, the former associate professor at Simon Fraser University's School of Public Policy said, the real problem is that political parties don't ensure gender equality in their nomination process.
"You don't have to be a woman to be a feminist, and I'm a feminist."
Despite electing a record number of 88 female MPs on Oct. 2015, women still hold only 26 per cent of the seats in the House of Commons. Canada is ranked 53 worldwide in terms of gender equality in the federal legislature.
"Without new measures," he said, "it is unlikely Canada will achieve parity until 2075."
'Candidate Gender Equity Act'
Stewart's bill, the so-called Candidate Gender Equity Act, would amend the Canada Elections Act to reduce the amount of money each party receives for campaign expenses after a federal election if fewer than 45 per cent of its candidates were women.
If 25 per cent of a party's candidates were women and 75 per cent were male, he said, reimbursements for expenses would be reduced by 10 per cent.
Under current law, political parties receive payment for 50 per cent of their election expenses without having to show any receipts. If Stewart's bill had been in place for the 2011 election, HuffPost found, the Conservative party, which ran 22 per cent women candidates, would have lost more than $976,000 in election reimbursements.
Jonathan Rose, a Queen's University political scientist, called Stewart's proposal "intriguing," saying it provides an incentive for parties to run more women, although "not an incentive to run women in winnable ridings.
"It doesn't solve the problem about getting more women represented [in Parliament], it solves the problem of getting a greater number of women nominated."
Stewart said he thought of modelling legislation on the likes of the B.C. NDP's equity mandate, under which the party runs only women candidates when any MLAs step down, but he didn't think a bill like that would pass the Commons.
"Frankly, my whole motto here in the office is 'maximum impact.' I didn't think I could get that through … to tell parties that they have to run certain people in certain seats."
Stewart is hopeful the bill will pass, because it isn't dictating an internal system to political parties, such as quotas or all-female lists.
"The parties have four years to figure out how they are going to get more women on their candidate list. And then, we will see how they do," he said.
Stewart said he, and other political scientists, have identified the selection processes for party nominations as the key problem in increasing female representation.
"[They] screen out more women unfairly," he said. "In one series of nomination races, women were six times more likely to lose when they were up against a man," he said, referring his own research.
New Democrats would have benefited
Stewart's suggestion would have disproportionately favoured the NDP during the last election, since the party appointed more female candidates.
Mark Holland, the parliamentary secretary for democratic institutions, said he hopes that having an equal number of men and women in cabinet would help encourage more women to run for office, knowing that they would have a good chance of becoming a minister.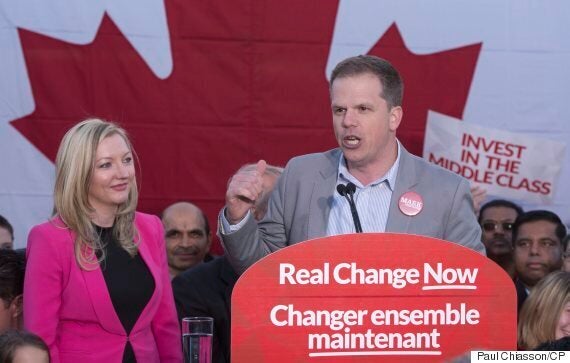 Mark Holland addresses supporters at a campaign rally in October. (Photo: Paul Chiasson/CP)
But he also suggested that the government is interested in Stewart's proposal.
"It's something we are going to look at," he told HuffPost.
Stewart acknowledged that his party had a number of nomination races with only one candidate, but he attributed that to a short nomination period before the writ was dropped. The NDP has worked for years to increase the number of female candidates, he said, so "the other parties will have to up their game."
According to Equal Voice, during the 2015 election, the NDP had 43 per cent women candidates, followed by the Greens with 39 per cent, the Liberals with 31 per cent, the Bloc Québécois with 28 per cent, and the Conservatives with 20 per cent.
"Nobody was perfect last time, everybody has to do better. That is what I hope — that we get better in the next election."
In 1992, the Royal Commission on Electoral Reform and Party Financing (the "Lortie commission") recommended that for two elections, in order to achieve parity, political parties that had more than 20 per cent women candidates should have their electoral reimbursements increased to a percentage related to the number of their female candidates — up to a maximum of 150 per cent. The measure would stop after the total number of women MPs had reached 40 per cent and would be re-evaluated after three elections.
MPs studying the commission's recommendations rejected the suggestion.
"The positive stuff didn't work, so I don't see why the negative stuff would work," Jean-Pierre Kingsley, the former chief electoral officer, told HuffPost.
"It's new times. Maybe people would be willing to look at it, but negative inducements carry a negative tone in Canadian politics," he said. "It might have been better if he had given a positive inducement — increase the funding instead of reducing."
"The positive stuff didn't work, so I don't see why the negative stuff would work."

— Jean-Pierre Kingsley
Stewart said he is open to a positive reinforcement rather than a negative one, but he couldn't suggest in a private member's bill that the government spend more money. He hoped his bill would at least get to committee, where MPs could study it further and possibly recommend a positive reinforcement if they wished.
He noted that similar laws in France and Ireland have led to an increase in the percentage of women in legislatures.
The Candidate Gender Equity Act will likely come up for debate in late April or May, with a vote to send it to committee for further study in June or September.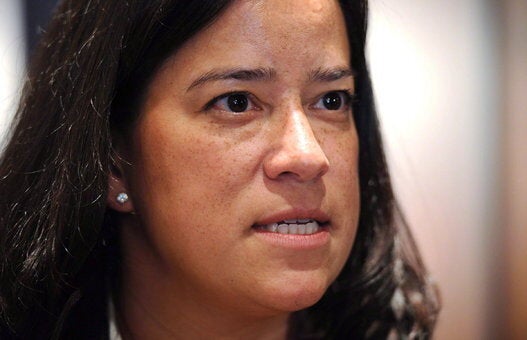 Liberal Women Appointed To Cabinet

Popular in the Community