Neil Patrick Harris, generally the epitome of charm, was doing a great job of hosting the 2015 Oscars, poking fun at the famous and rich people in the audience, up until the Documentary Short Subject winners finished their speech.
In a heartwrenching moment, Dana Perry, who produced the winning film, "Crisis Hotline: Veterans Press 1" spoke out about her son, who she'd lost to suicide in 2005. The orchestra, which had started playing the "walkoff music," recognized the solemnity of the moment and stopped, as she said, "We should talk about suicide out loud."
As the audience clapped, Harris returned to the stage. And instead of putting some star firepower behind that impactful statement, he made a quip about the dress worn by Ellen Goosenberg Kent, the director on the film, who was onstage with Perry.
"It takes a lot of balls to wear a dress like that," he said. And while the Oscars audience seemed shocked, it was online that the backlash took its real form.
To that end, one Twitter user chose to focus on the positive part of the moment, and we couldn't agree more: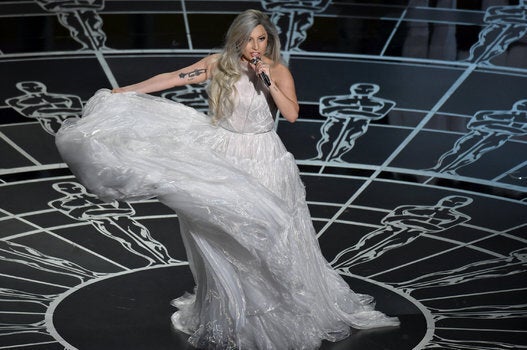 Oscars 2015: 87th Academy Awards