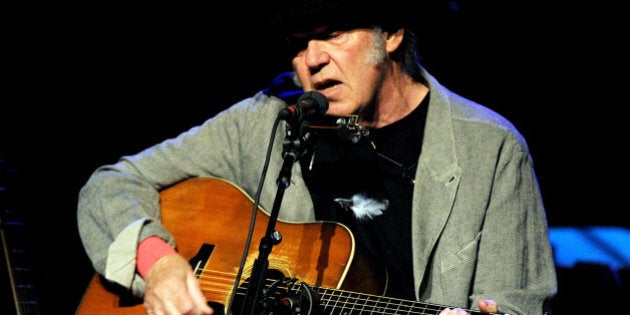 Lately, Neil Young has been garnering press for his fight against the Alberta oil sands and Keystone pipeline, not to mention his quixotic high-fidelity music player PONO, so it was high time for the Canadian music legend to get back to, well, music.
And so one day he found himself visiting buddy Jack White, a quixotic fellow himself, who had bought an old-fashioned carnival recording "studio" called a Voice-O-Graph. Built in 1947, and not much bigger than a phone booth, the lo-fi sonics appealed to Young, who used it to record "A Letter Home."
Young's 35th album — available to buy on May 27 but streaming right here, right now — features the 68-year-old covering folk songs from the past by the likes of Gordon Lightfoot, Willie Nelson and Bob Dylan. And the recording makes the songs sound even older than they are.
But why don't you have a listen for yourself, as we're streaming the album here for free until May 27.
Popular in the Community