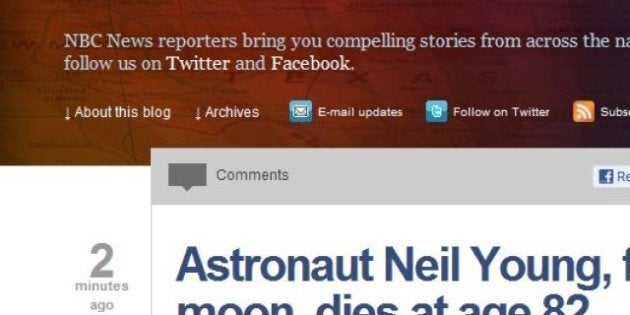 Oops. NBC may have been one of the first outlets to confirm astronaut Neil Armstrong's death but they made a rather embarrassing error on their website.
"Astronaut Neil Young, first man to walk on moon, dies at age 82," the error was reportedly on the site for 10 minutes and was noticed by many online.
Canadian rock legend Neil Young, of course, has never been an astronaut nor set foot on the moon.
His album Harvest Moon is excellent and we highly recommend it.
NBC wasn't the only media outlet to make a mistake reporting Armstrong's death. A tweet from a Daily Telegraph twitter made an equally embarassing mistake. "Obit: Neil Armstrong: First American woman in space, who showed 'millions of little girls that they can be heroes..."
See more reactions to NBC's mistake: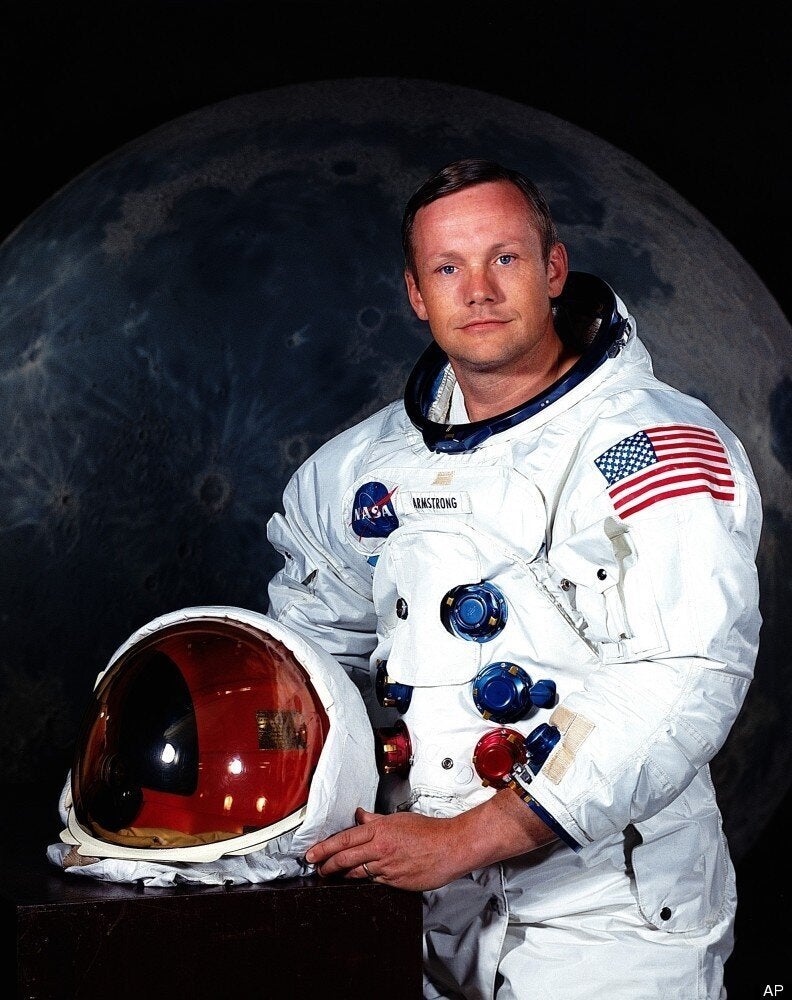 NEIL ARMSTRONG
Popular in the Community