Neil Young has a simple message for Donald Trump: "F**k you."
It's the latest skirmish between the Canadian rocker and the presumptive Republican presidential nominee. After Trump used "Keep on Rockin' in the Free World" at his campaign launch last year, Young condemned the candidate and a spokesperson said he "was not authorized" to use the song, according to Rolling Stone.
In May, a Reuters article claimed Young was fine with Trump using his music. "He actually got a license to use it. I mean, he said he did and I believe him," the artist said at the time.
But on Saturday, Young posted a message and a video on his Facebook page disputing that story and calling its headline "titillating" and "purposely misleading."
"When I discovered that the candidate first used my song at his campaign launch, my management called his office and immediately requested he stop," Young wrote. "We thought he had. But now, unfortunately, I understand he is still using it."
In Young's video, the legendary rocker performs "Keep on Rockin' in the Free World" when he approaches the microphone and roars: "F**k you, Donald Trump!"
Young added that he's a supporter of Bernie Sanders, "the best person for the job, hands down."
"I do not endorse hate, bigotry, childish name calling, the superficiality of celebrity or ignorance," he added.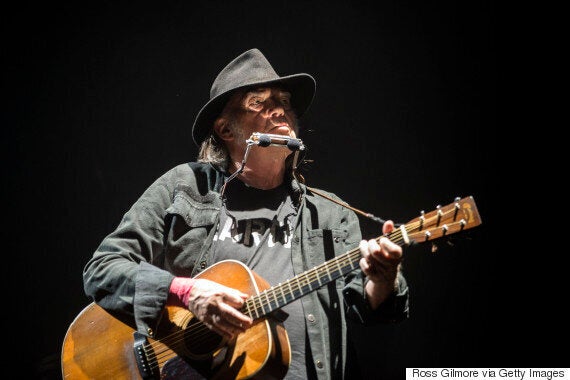 Neil Young performs at The SSE Hydro on June 5, 2016 in Glasgow, Scotland. (Photo: Ross Gilmore/Redferns)
Other artists, including The Rolling Stones, Adele and Steven Tyler, have all taken an issue with Trump using their music in his bid to clinch the Republican presidential nomination.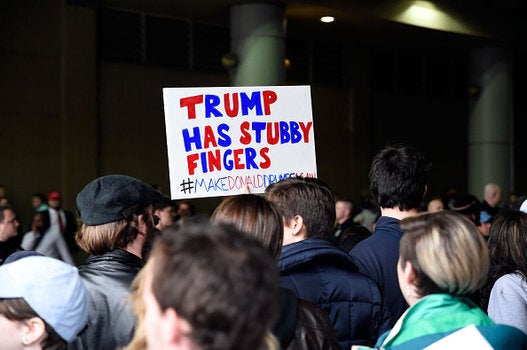 11 Donald Trump Protest Signs