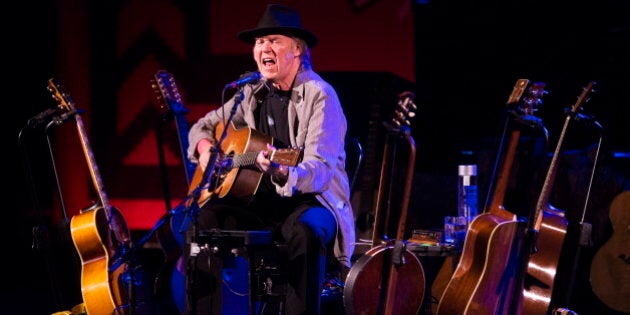 Neil Young's "Honor The Treaties" Canadian benefit trek kicked off Sunday night at Toronto's sold-out Massey Hall. As as he did earlier that day, Young didn't mince words when it came to the plight the Athabasca Chipewyan First Nation face regarding the ongoing oilsands development.
Near the homestretch of his set, Young -- who was a bit more tight-lipped from start to finish -- reworked the closing lyrics to "Pocahontas," referring to how Young and Pocahontas would love to meet Harper in Ottawa for having broken the treaties. Young hit a nerve with the crowd, resulting in a raucous, standing ovation.
The only other pointed statements during the 20-song set came prior to "Someday."
"It's nice to be back in Canada," he said. "Watch out, some things are starting to rub off on us."
The reference seemed to be regarding American politics and in particular, the former George W. Bush administration which he spoke about Sunday afternoon.
He also earned applause for referring to the hallowed venue and development plans to modernize the facility over the coming years.
"Don't let them change this place," Young said as he sauntered around the stage that's hosted to some of his most iconic concerts.
"There's no need to ever change it."
But to steal a few lines from his opening song "From Hank To Hendrix," Young primarily shone with his old guitar (or pianos) by simply doing what he's done for over four decades.
Almost fully surrounded by acoustic guitars and with a few pianos nearby, the singer, 68, was in good humour throughout. Talking about how he acquired some of the instruments onstage, including the upright piano he never returned to the Hollywood Piano Rental, Young was in fine form during songs such as "Southern Man" and the toe-tapping "Are You Ready For The Country?"
Although there were a few shouts for requests, he obliged one fan for cover of Bert Jansch's "Needle Of Death," a song he covered during his recent New York City stint. He also cracked a grin after earlier stating he only had one hit and a fan yelled "Play your hit!" And Young delivered with many singing along to "Heart of Gold".
Other highlights included a spine-tingling "Helpless" which would make k.d. lang jealous, a passionate rendition of "Ohio" and "A Man Needs A Maid" that had an almost hymnal flair to it.
Opening for Young was jazz singer Diana Krall who ditched the jazz standards for an extremely playful, off-the-cuff set. Stating how honorued she was to be playing with Young and also playing his piano, Krall opened with Bob Dylan's "Every Grain Of Sand" before touching on songs by Warren Zevon ("Hasten Down The Wind"), Chantal Kreviazuk ("Feels Like Home") and Tom Waits ("Clap Hands.")
Neil Young Massey Hall Setlist
From Hank To Hendrix

On The Way Home

Helpless

Love In Mind

Mellow My Mind

Are You Ready For The Country?

Someday

Changes (Phil Ochs)

Harvest

Old Man

A Man Needs A Maid

Ohio

Southern Man

Mr. Soul

Pocahontas

After The Gold Rush

Needle Of Death (Bert Jansch)

Heart Of Gold

Comes A Time

Long May You Run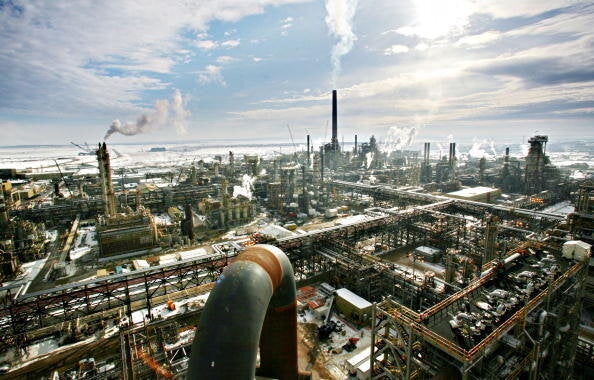 The Oil Sands and Canada's Environment
Popular in the Community