News of Neil Young and his wife Pegi divorcing after 36 years of marriage shocked many this week. No official reason or explanation was given in documents filed in San Mateo for "dissolution of marriage" on July 29.
And while neither side has spoken regarding the divorce since the headlines hit, both musicians appearing at Farm Aid isn't likely. Pegi Young's official site still lists a performance at Farm Aid with her backing group The Survivors on Sept. 13 in Raleigh, North Carolina however her names has been removed from the line-up list on Farm Aid's official site, which includes Neil Young alongside Jack White, Willie Nelson, John Mellencamp and Dave Matthews.
Both Neil and Pegi were also touring separately around the time the July 29 documents were filed. A June 12 post on Pegi Young's Facebook page saw her performing a handful of shows in the U.S. including a slot at the Newport Folk Festival on July 27. Meanwhile, Neil Young was on tour in Europe during that time frame, playing in Mainz, Germany on July 28 and in Cophenhagen on July 30.
Neil Young's setlists for recent concerts didn't alter much so there's little evidence even diehard fans could use to infer a divorce was looming. However, fan site and blog Neil Young News yesterday posted a series of YouTube clips from recent Young gigs on the European trek. Portions of the lyrics are displayed below each YouTube clip which, in hindsight, might have indicated something was amiss between the couple.
On July 25 Young performed "Love To Burn" which includes the following lines: "You got love to burn/You better take a chance on love/You better let your guard down." On July 13 Young played "Separate Ways" during a concert in Liverpool. "I won't apologize/The light song from in your eyes/It isn't gone/It will soon come back again/Though we go our separate ways/Lookin' for better days" are the lyrics to that track from 1975's Homegrown album. And a July 10 YouTube clip also shows Young playing "Days That Used To Be" during a concert in Cork, Ireland. Some of the lyrics for that particular song are: "People say don't rock the boat/Let things go their own way/Ideas that once seemed so right/Now have gotten hard to say/I wish that I could talk to you/And that you could take to me."
What is also quite apparent is that while a few months from turning 69, Neil Young is showing no signs of downsizing his career or scaling back on his work or touring as some of his musical peers have done. This year, Young launched a four-date "Honor The Treaties" benefit trek to shed light on the Athabasca Chipewyan First Nations and their legal battle against oil companies regarding oil sands development as well as his European tour.
Young was also reportedly in the studio earlier this month working with an orchestra and choir. Neil Young News reported musician Marc Sazer tweeted the following:
Another tweet echoed similar news:
Besides his music which included a new studio album "A Letter Home," Young was also said to be writing a new book which is car-themed. Rolling Stone reported earlier this year the as-yet untitled book would be released sometime in the fall and deal with Young's love of cars and his recent environmental activities. Then there's PonoMusic, the digital streaming company Young developed which has made headlines throughout 2014. A Kickstarter campaign saw over 18,000 backers contributing over $6.2 million in helping to get the company off the ground.
According to the 2002 book "Shakey: Neil Young's Biography" by Jimmy McDonough, Neil and Pegi married on Aug. 2, 1978 at Neil's Malibu home. The couple's first son Ben was born on Nov. 28, 1978 while their second child, a daughter Amber Jean, was born in 1984. McDonough wrote that the songs "Unknown Legend," "Such A Woman" and "Once An Angel" were inspired by Pegi. The author also wrote Pegi Young "was, understandably, less than thrilled with someone excavating her husband's life."
"He travels a lot, has to be alone a lot," Young's longtime manager Elliot Roberts told McDonough for the biography.
"Neil's life is very involved, and Pegi seems to have it organized to the extent that Neil has a base. He's very comfortable there and always wants to get back home as quick as he can." Roberts later added the following: "It's a very hard balance, their life and their family -- and I think Pegi has done a heroic job of handling the pressure. She's done it with great grace."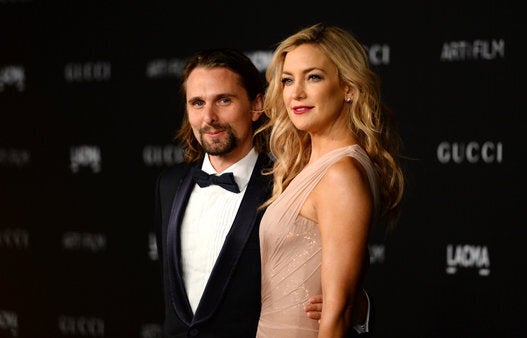 Celebrity Splits
Popular in the Community