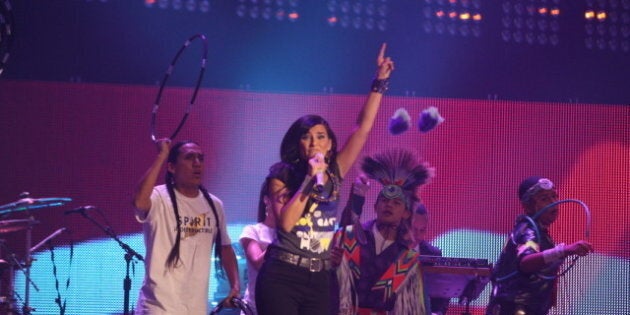 When Nelly Furtado showed up at Toronto's We Day 2011 youth rally, the 20,000 teenage activists in attendance likely expected some songs and maybe a moving speech about her experience working with Free the Children in Kenya. What they probably did not expect was for the Victoria, B.C.-born pop star to donate a million dollars to the organization. But she did.
"To be honest, for me this journey started so much before that," Furtado said backstage at this year's We Day in Toronto in September. We Day returns to Furtado's home province for a Vancouver rally on Oct. 18, and the very first Calgary We Day will take place Oct. 24. "It started, like, two-and-a-half years ago and the friendships I've created and connections I've made have been life-changing to me."
Half of the singer's sizeable donation, which was the same amount she was paid by a member of the Gaddafi clan years earlier for a private concert, went to build an all-girls high school in Kenya called Oleleshwa.
"Great update, yesterday they hit water," she says with a wide grin. "The school is halfway built. We were there building it this year and now they hit water 200-meters deep in the bore hole and it's so exciting looking at pictures of like of the water coming out and the kids [so excited]."
Story continues below: See pics of Nelly Furtado at We Day 2012 in Toronto: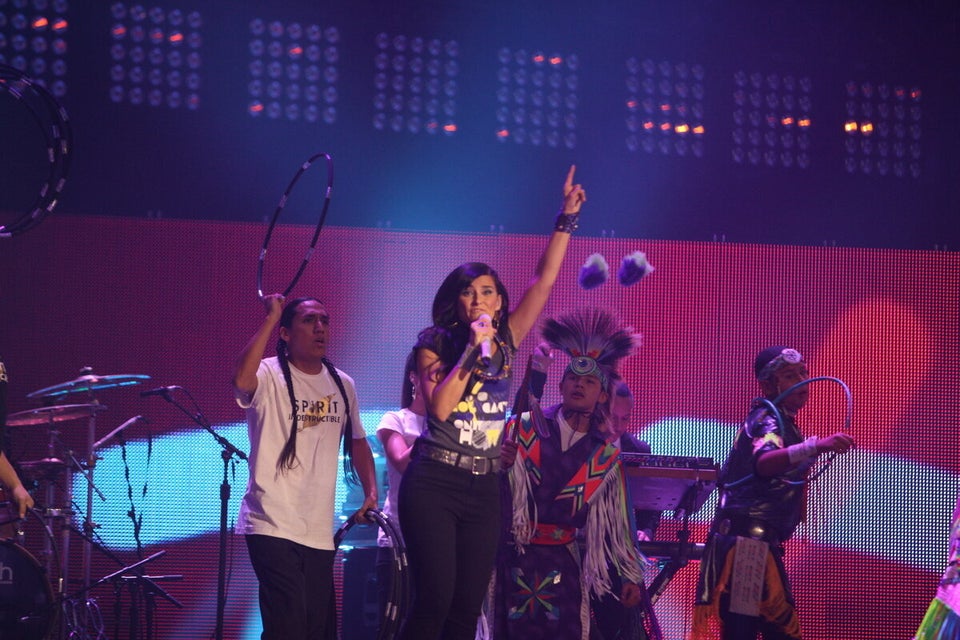 Nelly Furtado At Toronto We Day 2012
"It's interesting for me how many different components of my life and stuff that's happened with [Free the Children] or that's happened with We Day ended up on my album," she says. "The song 'Miracles' is very much about getting swept away in a feeling and overwhelmed.
"I have a lyric that says, 'I'm totally in touch with a waterfall.' Before I wrote the album I spent some of the summer on this amazing camping trip where I swam in a lot of waterfalls. When you are in a waterfall, the water is relentless. It doesn't stop and you want to stay in it because it's so powerful. So I wanted to use that metaphor in the song and at times [working with Free the Children] can be so powerful that your heart feels like it's going to explode because it's story after story after story."
The album also features a song called "Arab Spring" about the revolutions that have been wracking the Middle East, from its beginnings in Tunisia at the tail-end of 2010 through to the ongoing civil war in Syria.
"That song is really deep for me," Furtado says. "I wrote it about four to six weeks after the Arab Spring began, shortly after the Libyan Revolution specifically. I never want to write a song from an opinionated point of view, I always want to write it more from a narrative. I think it was John Lennon that said, 'You should never critique the world, you should just describe it.' So on 'Arab Spring' I'm speaking from the perspective of a young man or woman going into battle, something we don't have to experience here, or haven't yet, as young people living in Canada."
Story continues below. More photos from We Day Toronto: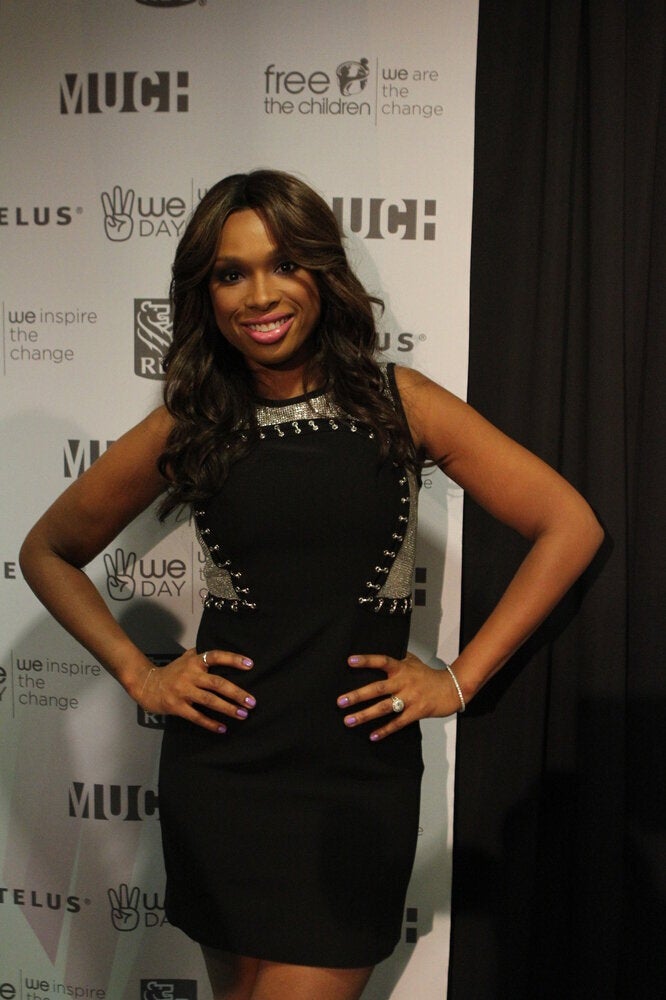 The Middle East, of course, is a region that hits particularly close to home for Furtado because of Libya and that million dollar payday, though she says she came to a realization about the dirtiness of that money, and the need to donate it, prior to the uprising that ultimately overthrew and killed Gaddafi.
"A little bit before that, on my trip to Kenya, which happened right before — so it was all really timely. It was a very educational trip, obviously, there in Africa. Geographically, I was learning a lot of new things and, yeah, it was an enlightenment to say the least."
Part of Furtado's donation is going directly back into that region, as seed money for the Free the Children's Girls for Change Program. Intended to educate and empower teenage women in the Middle East and North Africa and help them become future leaders, it launched in Gaza, and has expanded to Tunisia, with plans to go into Libya and Egypt.
"It's all about localized, community-led, female leadership. So it's all local women in Gaza and Tunisia creating civic engagement for young woman. These girls are aged 14 – 18 and they have learned everything from how to start a fundraiser or a campaign within their own school, to how politics and social media work."
The program is helmed by Dalal Al-Waheidi, a longtime Free the Children executive whose family is originally from Gaza.
"The things Dalal sends me back reminds me that it is a possibility," Furtado gushes. "It's been a blessing for me to be able to kind of communicate with her about it. She just this morning sent me the newest letters and video messages from these young girls, and they're just... They're tomorrow, right? They are the future."